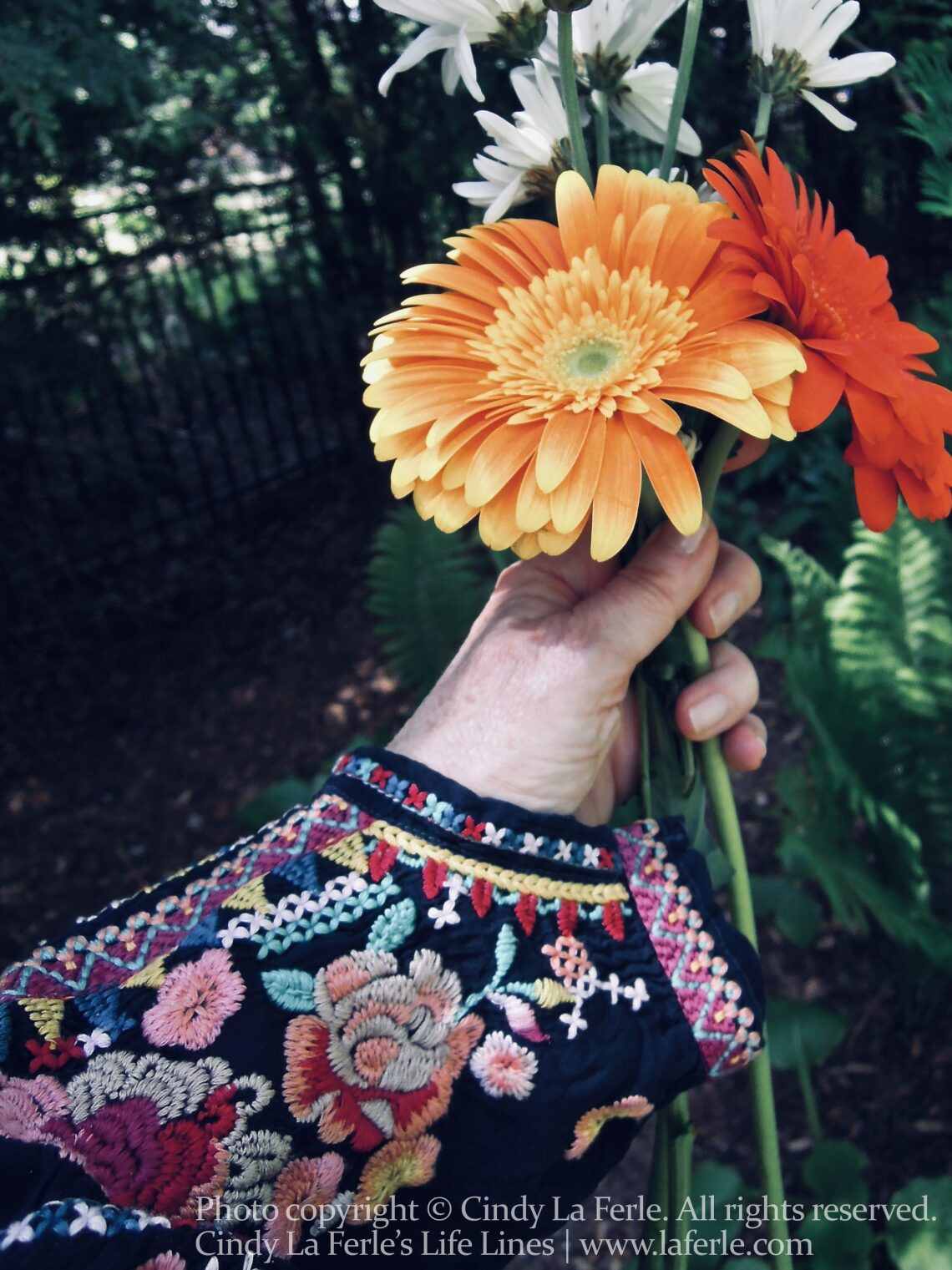 "Giving flowers is a disarming way to remember another person, but flowers were first a gift from nature to all of us. They look beautiful, they smell beautiful, and they make us feel beautiful." Victoria Moran, Younger by the Day
Last week I spotted a lone blue hyacinth in my garden — the first of the spring bulbs to bloom on our property this season. Like some of the other bulbs scattered around our yard, the hyacinth was an Easter gift, years ago, and I'm always amazed to see it reappear every spring.
Flowers are living symbols of perseverance and positivity. They remind us of personal renewal as well as seasonal rebirth — themes that remain at the core of nearly every religious holiday this time of year.
Who doesn't love to receive fresh flowers for any occasion? Think of someone whose holiday you can brighten with a bouquet or potted plant this weekend — including yourself. ~CL