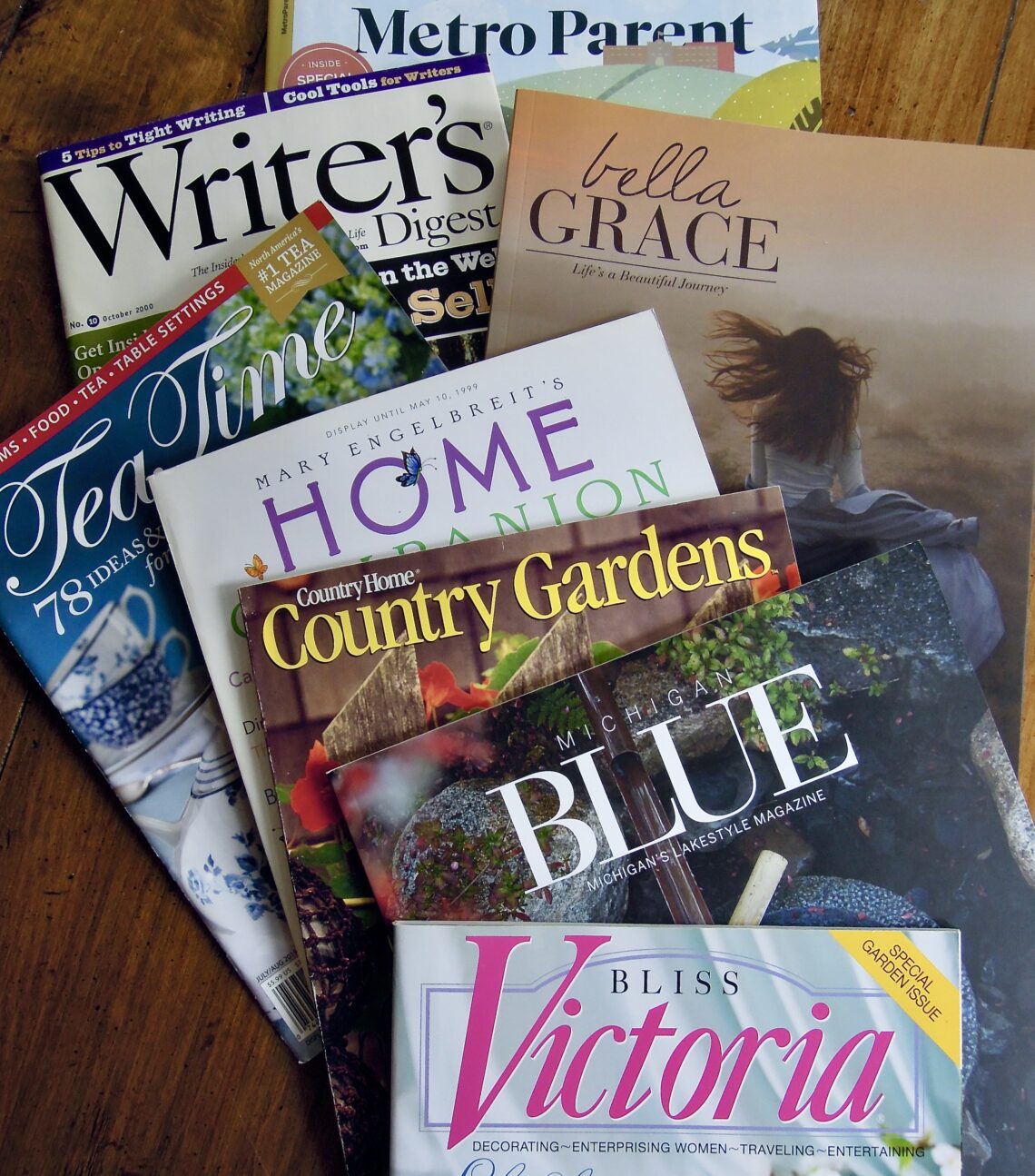 After earning my degree in English/Journalism from Michigan State University, I landed my first publishing job at Gale Research Company in Detroit. I commuted downtown for five years before leaving my office job to start freelance writing at home. Working next to the laundry room in our basement, I built a portfolio of clips from several local papers, including The Daily Tribune of Royal Oak and the Detroit Free Press Sunday Magazine. My goal was to write pieces that would inspire readers to appreciate and enhance their lives. I pitched lifestyle ideas to national magazines and was thrilled when I sold my first essay to Country Gardens, one of my favorite shelter publications.
I also worked as editor-in-chief of Innsider, a national travel magazine focusing on historic country inns and B&Bs. In addition to assigning stories for the magazine, I traveled throughout the U.S. to review small inns, restaurants, and historic sites.
NOTE: My byline also appears in some publications as Cynthia G. La Ferle
About my book
Writing Home earned several awards, including one from Writer's Digest and another from Midwest Independent Publishers Association. The late Detroit News columnist and author, George Cantor, wrote about the book after spending a day visiting my favorite hometown haunts with me. Cantor described Writing Home as "a love letter to home and family life." The essay collection includes 93 short pieces that were previously published in national magazines and regional newspapers.
Features, essays, and columns
Specializing in lifestyles topics, I'm a regular contributor to several metro-Detroit daily newspapers and a variety of online publications.
My regional feature and column credits include Cleveland Plain Dealer Sunday Magazine, Detroit Free Press Sunday Magazine (and special content magazines), The Detroit News, Michigan Living, The Sacramento Bee, Detroit Public TV's Signal magazine, Metro Times, Michigan BLUE, Observer & Eccentric newspapers, The Oakland Press, The Macomb Daily, and Metro Parent magazine.  From 2012 through 2017, I wrote a monthly column on midlife and aging topics for Michigan Prime, a supplement to the Sunday Detroit Free Press.
My national publication credits include The Christian Science Monitor (byline: Cynthia G. La Ferle), Newsweek, Better Homes & Gardens' Country Gardens, Victoria, Mary Engelbreit's Home Companion, Guideposts, Literary Mama, Ideals, Tea Time, Today's Catholic Teacher, Reader's Digest, Writer's Digest, Bella Grace, and several anthologies. An essay I wrote about visiting Henry David Thoreau's Walden Pond (for The Christian Science Monitor) is included in a McDougal Littell American Literature textbook for high school students.
Anthologies
Several of my essays and columns were selected for publication in the following anthologies:  09/11 – 8:48: Documenting America's Greatest Tragedy, edited by Blue.Ear.com and the NYU Department of Journalism; Literary Mama: Reading for the Maternally Inclined, edited by Andre J. Buchanan and Amy Haddock (Seal Press);  Wild with Child: Adventures of Families in the Great Outdoors (Solas House), edited by Jennifer Bove; Chicken Soup for the Soul – Healthy Living Series (Health Communications, Inc.) edited by David Pisetsky, M.D., Jack Canfield, and Victor Hansen. Sixty Candles: Reflections on the Writing Life, edited by the American Society of Journalists and Authors. Women Celebrate: The Gift in Every Moment, edited by Elizabeth Welles (Peace Communications).
Writing workshops
For the past 30 years, I've enjoyed coaching creative writing, personal journaling, and memoir writing workshops at writers' conferences, public libraries, and community centers. (For details, please visit the "Workshops" section.) As the first Writer-in-Residence for the Royal Oak Public Library, I helped organize local author programs and a variety of writing workshops for my community.
About my photography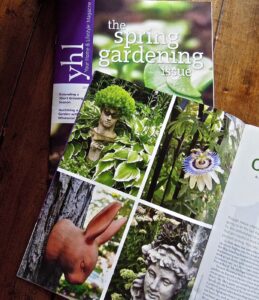 My photo images have appeared in Country Gardens, Innsider, Michigan BLUE, Michigan Living, The Detroit News Homestyle Magazine, The Oakland Press, The Detroit Free Press, The Daily Tribune, Your Home & Lifestyle magazine, Observer & Eccentric newspapers, and Rust Belt Rising. 
Professional memberships
I'm a longtime member of the American Society of Journalists and Authors, Detroit Working Writers, and the National Society of Newspaper Columnists.