Posted on September 5, 2015
Filed Under Book reviews, Columns & essays | 5 Comments | Email This Post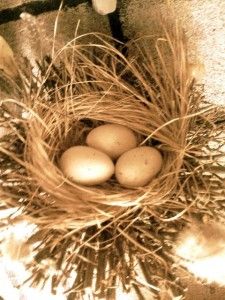 More than ever, experts agree that helicopter parenting — or over-parenting — is resulting in serious problems for young adults. Are we raising a generation of "boomerang" kids? Why are so many young people afraid of taking risks? And why do today's parents dread the empty nest?  In my newest column for Michigan Prime, I offer a personal view on this issue — and I recommend a brand-new, important book on how to avoid the pitfalls of over-parenting. Look for the print edition in your Sunday Detroit Free Press, or click here to read the column online (page 4).
Posted on August 18, 2015
Filed Under Columns & essays | Leave a Comment | Email This Post
This week, while looking for an arborist to identify and treat our diseased Bradford pear trees, I remembered a column I wrote about the trees in 2004 for The Daily Tribune (Royal Oak, MI). If you don't believe that trees can be part of our sentimental landscape, please read on …
Trees and Memories — May 24, 2004 
Trees add so much more than shade and property value to our homes. Last week, on the boulevard across the street, a trio of Bradford pear trees burst into snowy bloom. Surrounded by smaller stands of lilac, the pear trees are the first to flower in the spring. I look forward to their annual display in late April, and am always relieved when I return from spring vacation to see I haven't missed it.
While it might not seem like such a big deal to anyone else, I'm proud of this contribution to my neighborhood landscape.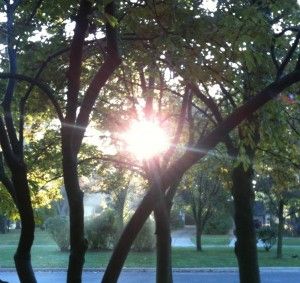 My little grove began with a single tree, which I ordered from the City of Royal Oak the first spring in our present home. In subsequent years I added two more Bradford pears. Today, everyone in our immediate family is represented by a flowering tree.
Like the three of us, each tree has filled out over the past twelve years — a natural reminder of how quickly we're all changing. Nate was in kindergarten when the first spindly tree was planted, and in two weeks he'll graduate from high school. Come fall, the foliage on our pear trees will turn bright orange, then crimson. And just as I do every year, I'll admire the color show from our dining room window and console myself with the fact that everything, including the landscape, is evolving right on schedule.
In our back yard now, there's a newly vacant space where a magnificent white pine once stood. The pine had set down roots several years before we moved here. During a visit with our home's previous owners, we learned that the pine — which had split into three distinct trunks — was a monument to the family's three children. They told us they'd named it The Trinity Tree, and had even buried a beloved pet beneath it. Sadly, their Trinity Tree started dropping needles and showing other signs of stress two summers ago, but neither my husband nor I knew how to save it.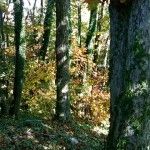 And I wasn't ready to take it down. Around its base I had planted what I called a "sacred garden" of lilies and bleeding heart, complete with a garden statue of Saint Anthony. I especially enjoyed this view of The Trinity Tree from the sunroom. By this time, it had established itself as part of my own family's history, too.
But last month a tree specialist confirmed the pine was dead and had to go. Fighting tears, I watched from the sunroom window as a team of workers methodically severed all three trunks, section by section, and removed them from the yard. Later, while pulling Saint Anthony from the rubble, I remembered he is the patron saint of barrenness and lost articles.
Citing a recent study conducted by the University of Illinois, Maria Rodale noted in Organic Style magazine that people who live near trees have stronger family ties than those who live in treeless areas. "Trees create a sanctuary around us," Rodale noted. "They certainly make us feel grounded and safe."
I'm not sure what I'll plant to replace The Trinity Tree and the trampled garden left behind. This is a fragile time. For now, I'm preparing for Nate's high school graduation and savoring the last of the blossoms on the pear trees before they give way to summer's sturdier foliage. — Cindy La Ferle
* Originally published in The Daily Tribune (Royal Oak, MI) in 2004, this piece is included in my column collection, Writing Home. You can read reviews of the book and order it online by clicking the link provided at the top of this page. *
Posted on August 8, 2015
Filed Under Events & news | 3 Comments | Email This Post
"This is a new year. A new beginning. And things will change." — Taylor Swift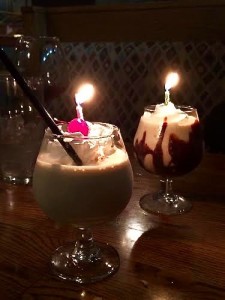 August is my birthday month — always a time of deep reflection for me. Looking back on the past year, I am amazed at the incredible changes that occurred a few weeks after my 60th birthday. That's the topic of my new column in the August issue of Michigan Prime, delivered this weekend in your Sunday Detroit Free Press. You can read the column online here (please flip to page 5).
Posted on August 1, 2015
Filed Under Columns & essays | 3 Comments | Email This Post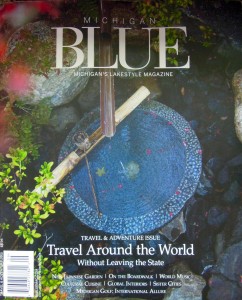 Look for my new garden feature on the Richard & Helen DeVos Japanese Garden (at the Frederik Meijer Garden & Sculpture Park in Grand Rapids) in the Aug/Sept issue of Michigan BLUE magazine. Editor Lisa Jensen invited me to write a narrative piece on this world-class garden project after learning about my lifelong interest in Japanese gardens. Now available on newsstands, this special "Travel & Adventure" issue features exotic destinations throughout our beautiful state. I'm excited to see my story featured on the cover.
Posted on July 29, 2015
Filed Under Events & news | 4 Comments | Email This Post
It takes courage to grow up and be who you really are." — e.e. cummings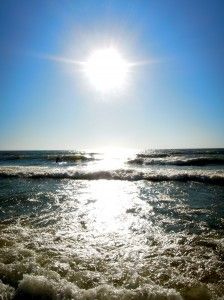 For me, the highlight of vacationing on Lake Michigan is the rare chance to collect my wits and a few beach stones.  Adventurous souls will dive into its frigid waves or skim its surface on motor boats and jet skis, but I'd rather mine the shore for treasures.
Morning is the best time to hunt for beach stones. The water is usually calm, your outlook is refreshed, and, if you're really lucky, fellow beachcombers are still asleep. Rising with the sun, you'll get first pick of the gems that rolled in with the tide.
It's always a thrill to uncover exceptional Petoskey stones, which are rare these days. But don't overlook the subtle beauty of milky quartz, and keep an eye out for perfect skipping stones that were tumbled smooth by the waves.
Look closely, and you'll find beach stones imprinted with fossils, some bearing an uncanny resemblance to ancient tablets carved with runes or hieroglyphics. Others are miniature works of art — and you'd swear they'd been painted by an Asian calligrapher. As many Northern Michigan jewelers have already discovered, some of these beauties are worthy of stringing on a necklace.
During a recent visit to the Sleeping Bear National Lakeshore, where I celebrated my fiftieth birthday, it occurred to me that collecting beach stones is a bit like crafting a life. You have to remain grounded and focused, yet always open to new possibilities.
For starters, you need deep pockets to collect your bounty. And you must begin your quest believing that you'll be rewarded with more than you bargained for. If you focus solely on the obvious — Petoskey stones, for instance — you might miss the other jewels of the lake. In my search for something rare or perfect, I've nearly overlooked other stones of beauty and character.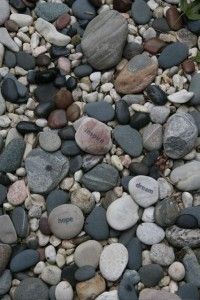 And as every seasoned beachcomber knows, the rippling water teases like a mirage, making it hard to see things as they really are. I've rescued many stones that looked tempting under water, but were lackluster when they dried in the sun. Some were merely pieces of beach glass.
Selecting beach stones, in fact, is a bit like choosing what is essential in life: friends, partners, schools, career paths, a church, and a place to call home. It's wise to make these choices slowly and carefully; to consider what feels right, lasting, and true.
As the cliché goes, it's possible to have too much of a good thing, and beach stones are no exception. I always end up with too many, and have to edit down my finds to an exemplary few. Otherwise, I'd need a gravel truck to haul them back to Detroit.
This is a lesson I need to apply at home, too.
I tend to hang on to some things longer than I should — outdated clothing, fair-weather friends, silly grudges, bad ideas, hairstyles, broken tools, receipts, and stale opinions. And over the years I've tolerated things I should have protested, including dumb TV shows, insensitive comments, junk food, energy vampires, unfair wages, and degrading articles in women's magazines.
Wandering the shore at sunset, I ask myself: What's truly essential now? How much of what I buy do I really need? How can I make better use of my time and the blessings I've been given? And what in this overbooked/ over-connected world of ours is most in need (or deserving) of my attention?
Collecting beach stones, I'm reminded that the second half of life offers the freedom to choose again — to polish, edit, refine and reconsider.
Once again, I empty my pockets before returning home.
This essay is reprinted from my essay collection, Writing Home. It appeared in slightly different form in my Daily Tribune "Life Lines" column in August 2004. Photos are of Lake Michigan (top) and a detail from my Zen garden in Royal Oak. TO ORDER A COPY OF WRITING HOME in Kindle or paperback, CLICK HERE.
« go back
—
keep looking »