Posted on January 4, 2016
Filed Under Columns & essays | 1 Comment | Email This Post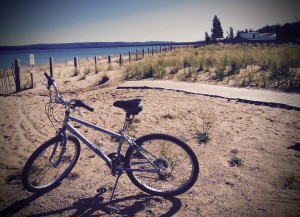 While packing clothes for a short vacation late last month, I realized (once again) that I have way too many drawers and closets in dire need of weeding out. January, the month of renewal and change, feels like the right time to dig in and start pitching.
At the same time, I have a lot of other baggage I need to unload, from outdated opinions to stale grudges. That's the theme of my January column in Michigan Prime, delivered Jan. 3 with your Sunday Detroit News and Free Press. To read the column in the online edition, please click here and flip to page 3.
Posted on December 12, 2015
Filed Under Book reviews, Columns & essays | 3 Comments | Email This Post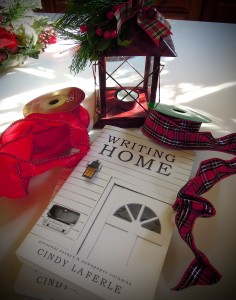 Need a last-minute, affordable gift this Christmas?* My essay collection, Writing Home, is available on Amazon or can be purchased locally (in Berkley, MI) at the Yellow Door Art Market, where you'll find lots of Michigan-made gifts and books.
Now in its 2nd edition, Writing Home won several awards for creative nonfiction, including one from Writer's Digest. It's a large collection of my favorite published pieces — inspirational, feel-good stories about home, family, and life itself. It's now available in both print and Kindle editions. Over the past 10 years, several hundred dollars from the profits of my book sales have been donated to organizations serving the homeless in my community.
Wishing you a wonderful, meaningful holiday season this year!
*With apologies for the shameless plug.
Posted on December 7, 2015
Filed Under Columns & essays, Events & news | 4 Comments | Email This Post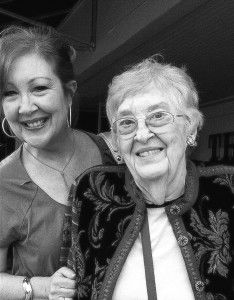 In the November issue of AARP magazine, editor Robert Love saluted the 39.8 million Americans who currently provide unpaid care to an adult, dubbing them both "noble" and selfless.
During the last six years of my mother's life, I inherited the task of managing her long battle with vascular dementia. Had you asked me then, I would have described myself as anything but "noble." Most of the time I felt scared and frazzled. In retrospect, I see what I could have done better.
In the December issue of Michigan Prime, delivered with your Sunday Detroit Free Press, I share a few tips from my "No-Regrets Caregiving Guide." Click here to read my column (page 6) in the online edition.
Posted on November 23, 2015
Filed Under Events & news | Leave a Comment | Email This Post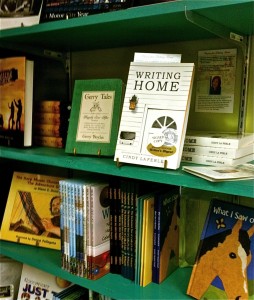 I'm a fan of thriving downtown business districts, so I like to support and promote Small Business Saturday — on November 28 this year. To show my appreciation for the independent merchants in my community, I make it a tradition to buy holiday presents and hostess gifts from my favorite shops on this special day. With its terrific selection of handcrafted Michigan gifts, the Yellow Door Art Market in downtown Berkley is just one example. I'm also proud of the fact that they've carried my book, Writing Home, along with several other titles by popular Michigan authors, for several years. I hope you'll keep it mind when you're shopping this weekend.
Posted on November 10, 2015
Filed Under Columns & essays | Leave a Comment | Email This Post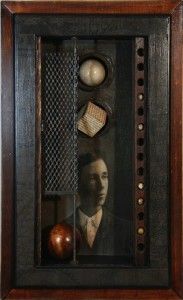 Who doesn't wish their grandparents had bequeathed a large box of old love letters, diaries, journals, and photographs to fill the gaps in our family history? Our life stories are the most valuable legacies we can leave our loved ones. In this month's Michigan Prime, I offer a few tips on how to start recording your own family stories — where to look for them, how to get them organized, how to use photos and objects to trigger memories, and more. The story also includes a sidebar on where to take my memoir writing classes this fall. (Or visit the "Workshops" section on this site.) Flip to page 4 to read my column in the online edition.
Artwork shown: "Dad's Younger Brother" by Douglas La Ferle
« go back
—
keep looking »