Posted on July 5, 2014
Filed Under Events & news | 4 Comments | Email This Post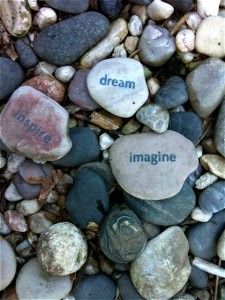 Author Anne Morrow Lindbergh found metaphors in the seashells she collected on Captiva Island, but I've composed my own meditations while scouting for beach stones in northern Michigan.
To read my July column on the topic, look for Michigan Prime magazine, delivered this Sunday with your Detroit News and Free Press.
Original photo (left) by Cindy La Ferle
Posted on June 29, 2014
Filed Under Columns & essays | 10 Comments | Email This Post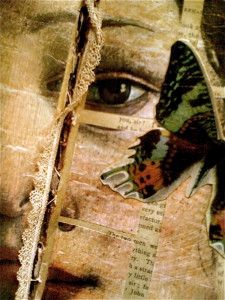 My dermatologist spotted it immediately during a full-body check in May – an appointment I'd neglected to schedule for two years.
I had noticed the subtle indentation on my right cheek, too, but dismissed it as a stubborn acne scar that was easily disguised with an extra swipe of powder blush. Besides, I'd sworn off sunbathing — years ago — after an earlier brush with skin cancer on my shoulder and another that resulted in a grueling plastic surgery above my upper lip. I thought I was free and clear.
But the biopsy report confirmed that a large basal cell epithelioma was spreading its roots deep beneath the surface of my cheek, just an inch below my right eye.
To avoid as much scarring as possible, my dermatologist referred me to a surgeon who specializes in the Mohs method, a microscopically controlled cancer surgery developed by Dr. Frederic Mohs in the 1930s. Typically lasting from five to seven hours, Mohs surgery involves removing and examining a patient's cancerous skin tissue one layer at a time until only cancer-free tissue remains. Afterward, the surgeon might opt to close the wound using plastic surgery techniques or allow it to heal by itself, depending on its location.
The cure rate is high — up to 99 percent for some cancers. And while the stellar reputation of my surgeon was equally reassuring, I'd be lying if I said I wasn't nervous about the procedure and the new scar I'd soon acquire.
And I'd be lying if I told you the surgery wasn't painful — or that it healed quickly.
Facing up to shame
There was a time when I thought I'd waded past the shallow waters of vanity and earned a deeper respect for my aging face and body. In my mid-forties, bilateral hip replacement surgery left me with a matching pair of 10-inch scars on my thighs. During the weeks of rehab after both hip surgeries, I often reminded myself that scars are emblems of a richly textured life — a survivor's life. Whether we've endured major surgery or military combat, scars document our personal history and bear witness to the challenges we've met.
But a three-inch, deep-purple scar on the face isn't as easy to reconcile.
In our celebrity driven culture, appearance matters a lot more than we'd like to admit. For women, especially, it's hard to ignore the standards of beauty trumpeted by magazine editors and product advertisers. And it's hard not to feel judged if we fall short of airbrushed perfection.
In her new best-seller, Daring Greatly: How the Courage to Be Vulnerable Transforms the Way We Live, Love, Parent, and Lead (Gotham), sociologist Brene Brown devotes several pages to the tender topic of female self-image and shame.
"After all of the consciousness-raising and critical awareness, we still feel the most shame about not being thin, young, and beautiful enough," she explains. Brown's shame research hit home the day after my Mohs surgery.
Removing my pressure bandage, I suddenly felt ashamed to show my black-and-blue, three-inch "Frankenstein scar" to my own husband. Adding to the ghoulish effect, my right eye was swollen shut, making me look as though I'd just crawled out of a terrible car accident. My shame took me by surprise because I know the man loves me unconditionally, even in my frumpiest moments. Yet I avoided exposing my wound to him – and everyone else — until I'd made peace with it myself.
Healing takes time
As I recovered, I recalled a line from my surgeon's post-op instructions: Scars will go through "a maturation process" and sometimes look worse as they heal. In other words, healing and maturity require infinite patience.
Ironically, a week before the cancer diagnosis, I'd been scouting local cosmetic departments for the best anti-wrinkle creams available. My crow's feet and droopy jaw line were underscoring my impending senior status – and I was determined to fight them.
But my skin cancer surgery quickly altered my stance in the battle against aging. Now, wrinkles and age spots aren't such a threat to my pride. The health of my complexion has usurped my quest to appear younger, and wearing a good sunscreen tops my cosmetic priorities.
The scar is healing slowly now, morphing from eggplant purple to pale pink as the weeks pass. My dermatologist tells me it could a full year — or more — before the incision is undetectable without makeup. In the meantime, I'm learning what it has to teach me.
As Brene Brown points out, our "imperfections" are visible reminders of our humanity, not inadequacies. I only wish it hadn't taken so many years – and a sobering medical diagnosis — to finally arrive at this quiet harbor of self-acceptance.
Parts of this essay were originally published last summer in Michigan Prime. Original artwork, above, by Cindy La Ferle.
Posted on June 21, 2014
Filed Under Events & news | Leave a Comment | Email This Post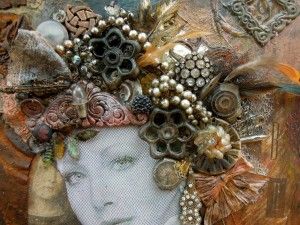 My award-winning mixed-media artwork is on display this summer in several juried shows throughout Michigan.
To see what I've been up to — and where to view my pieces — please visit Cindy La Ferle's Mixed Media
In August I'll be part of a self-portrait exhibit on Michigan's west coast; details to be announced. Meanwhile, I hope you'll have a chance to enjoy at least one of our beautiful state's outdoor art fairs and juried exhibits. Here's to a happy and creative summer!
Posted on June 7, 2014
Filed Under Columns & essays, Events & news | 2 Comments | Email This Post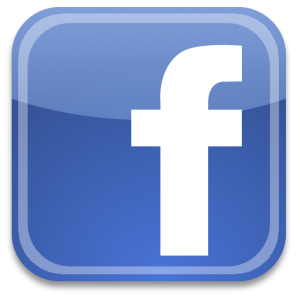 Are you savvy when it comes to social media skills? If not, don't miss the June issue of Michigan Prime, delivered with your Sunday Detroit News and Free Press this weekend. The issue includes a helpful feature on using social media to find jobs — plus my new column detailing what I missed when I took a break from Facebook. Click here to read the online issue, and flip to page 9 to read my column.
Posted on May 24, 2014
Filed Under Columns & essays, Just for writers | Leave a Comment | Email This Post
A garden is always a series of losses set against a few triumphs, like life itself."  ~May Sarton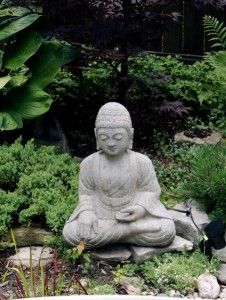 I'm taking time off to work in the garden, so I'll leave you with one of my gardening essays. This one was published in Victoria magazine, March 2010. I'll be back next week after a few more trips to the nursery ….

ZEN AND THE ART OF MIDLIFE GARDENING
Last spring, members of our Oakland County Master Gardener Society invited me to speak at one of their meetings. I was honored, at first, but as soon as the date of the talk rolled around, I started getting nervous. And with good reason.
Master Gardeners aren't just fooling around with bulbs and Miracle-Gro. These folks earn a minimum of 40 hours of instruction in horticulture science. Meeting for at least 11 weeks, they take classes in caring for indoor and outdoor plants; establishing lawns; growing vegetables and fruit trees. I bow to their expertise.
Sure, I've written a few magazine essays and newspaper columns on my romance with plants and flowers. I've shared back-yard memories of sweet peas and apple trees and my grandfather's ferns. But set me loose with a shovel, and I'm a dangerous amateur with a record of murdering rose bushes and planting azaleas in the wrong spot.
Regardless, the kindly president of our Master Gardener Society assured me that his group of green thumbs would be open to anything I had to say about writing and gardening. They would humor me — and even offer some tips on deadheading tulips. Somewhat relieved as I prepared for the talk, it occurred to me that gardens have taught me many valuable lessons. At this stage of my life, especially, gardening is rich with metaphor.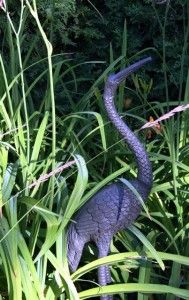 Five years ago, when my husband and I turned 50, our only child left home for college. That same year, we also lost several stately maple trees to disease. The removal of those trees wreaked havoc on our back yard: The lawn was totally destroyed and the surrounding beds were trampled. Not a single root or shoot was left of the delicate woodland shade perennials – trillium, Solomon's seal, or bleeding heart – that I'd collected over the years.
As every gardener knows, the natural world reminds us that change and upheaval are part of the master plan. Likewise, our bulldozed back yard reflected my emotional state as I adjusted to the changes in my menopausal body and my newly emptied nest. For a while, I felt uprooted in my own household. Yet it also occurred to me that when a new space opens up – by choice or by accident – you have an opportunity to try something else; something you couldn't do before.
A Japanese garden had been at the top of my wish list for several years, but until all those dead trees were removed, I'd never had the right spot for my dream garden. And so, with the help of a landscaping team, I created a path and some raised beds for my meditation garden, which now includes a small wooden bridge and a dry river of beach stones my husband and I collected from Lake Michigan. The garden has become an outdoor sanctuary, a peaceful escape from deadlines and the clutter inside our home. It's also living proof that middle age can be a signpost to a new life — not just the end of our greener years.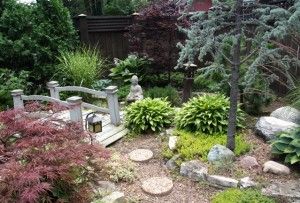 At the end of my talk, I reminded the Master Gardeners that I often struggle with acute writer's block, or fallow time. I would guess that anyone who's been doing the same work for so many years does too. Fallow time is the desert where ideas shrivel and evaporate, if they sprout at all. Fallow time is the waiting season, the creative slump, when black moods hover like pending thunderstorms.  But we can turn to the garden for another lesson.
Michigan winters are incredibly long and dull. For those of us who battle the blues, it's easy to believe that spring might forget us on its way north. But just when things can't get any gloomier, usually in early April, along comes a balmy 60-degree day — a day drenched in the scent of moist earth, tulip bulbs, and tender new grass waking up. Suddenly, a glimmer of hope breaks through, melting all those months of doubt and dejection. The frozen river thaws. Possibility stirs. And that when I know it's time to grab my tools, dig in, and begin again. – Cindy La Ferle
–Reprinted from Victoria magazine. All garden photos copyrighted by Cindy La Ferle. Please click on each photo for a larger view. –
« go back
—
keep looking »