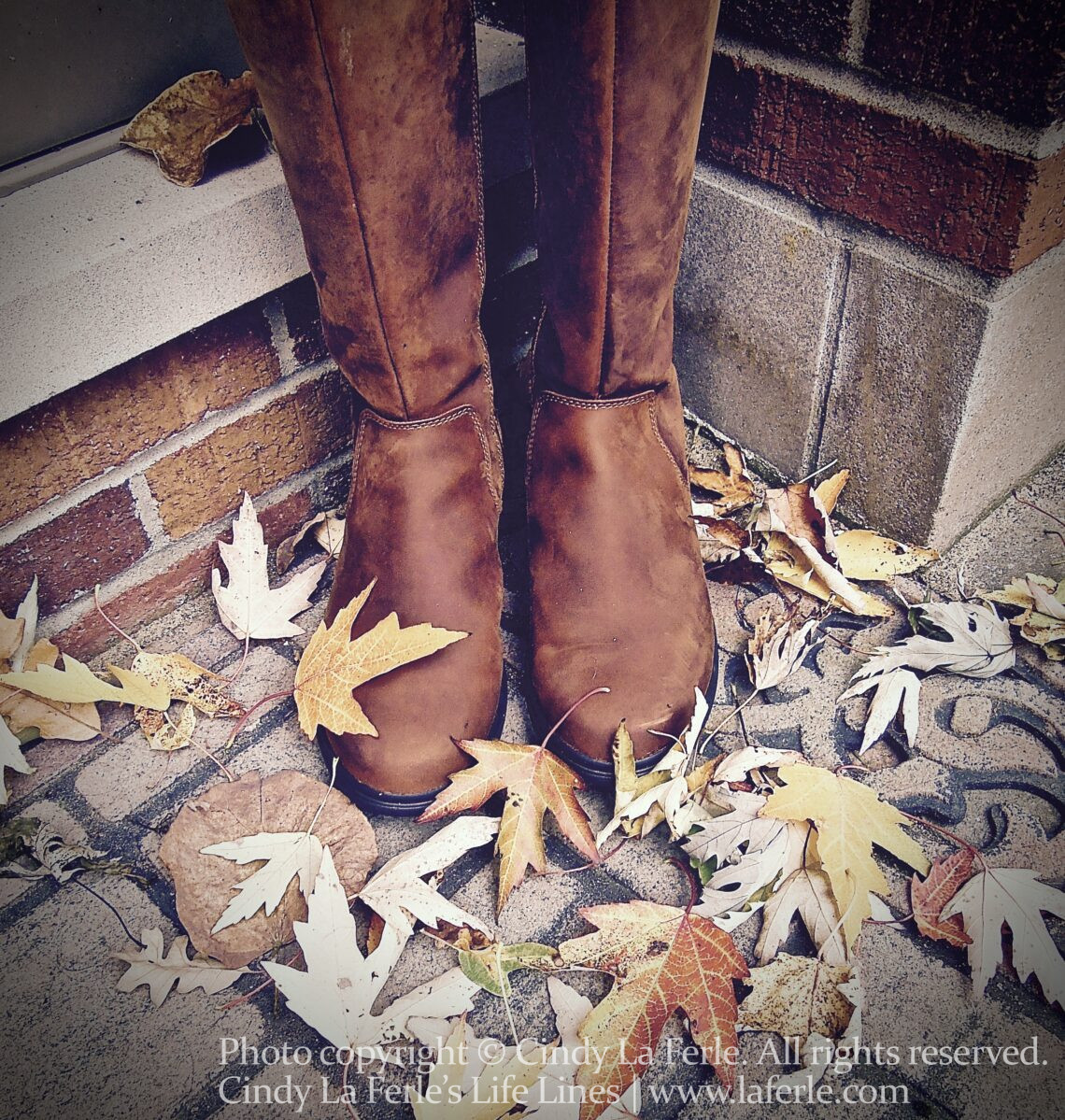 "The wind picked up, and thousands upon thousands of yellow sycamore leaves broke from their life support and streamed across the sky. Autumn leaves don't fall; they fly. They take their time and wander on this, their only chance to soar." ~Delia Owens
I'm back — after a short break from the whirlwind of October. But I'm not complaining — because I love fall weather. My energy always runs higher when the leaves change colors and "fly" before carpeting parks and lawns everywhere.
One of my October highlights was a leaf-peeping tour of northern Michigan, early in the month. After Doug and I returned, it was time to celebrate the spooky season. I managed to fit in everything from the Detroit Zoo Boo with our grandson to Witches Night Out at Leon & Lulu, where I won a costume prize for my Stevie Nicks outfit. (There's a photo of me with my witchy neighbor-pals on Leon & Lulu's Facebook post.) The older I get, the more I appreciate the freedom to have some crazy fun — without worrying what others think.
Despite all the festivities (or maybe because of them), I caught a doozy of a respiratory bug and needed a recovery week. Meanwhile, I've been reflecting on the season of gratitude that's just beginning.
I'm grateful for another annual harvest of happy memories — with time to gather with old friends, family, and a few good books. I've also been coaching workshops at two of my favorite local libraries, and will write more about that in a future post. I'm especially grateful to all of you who've been following this blog, and all the encouraging emails you've been sending to me throughout the year. ~CL