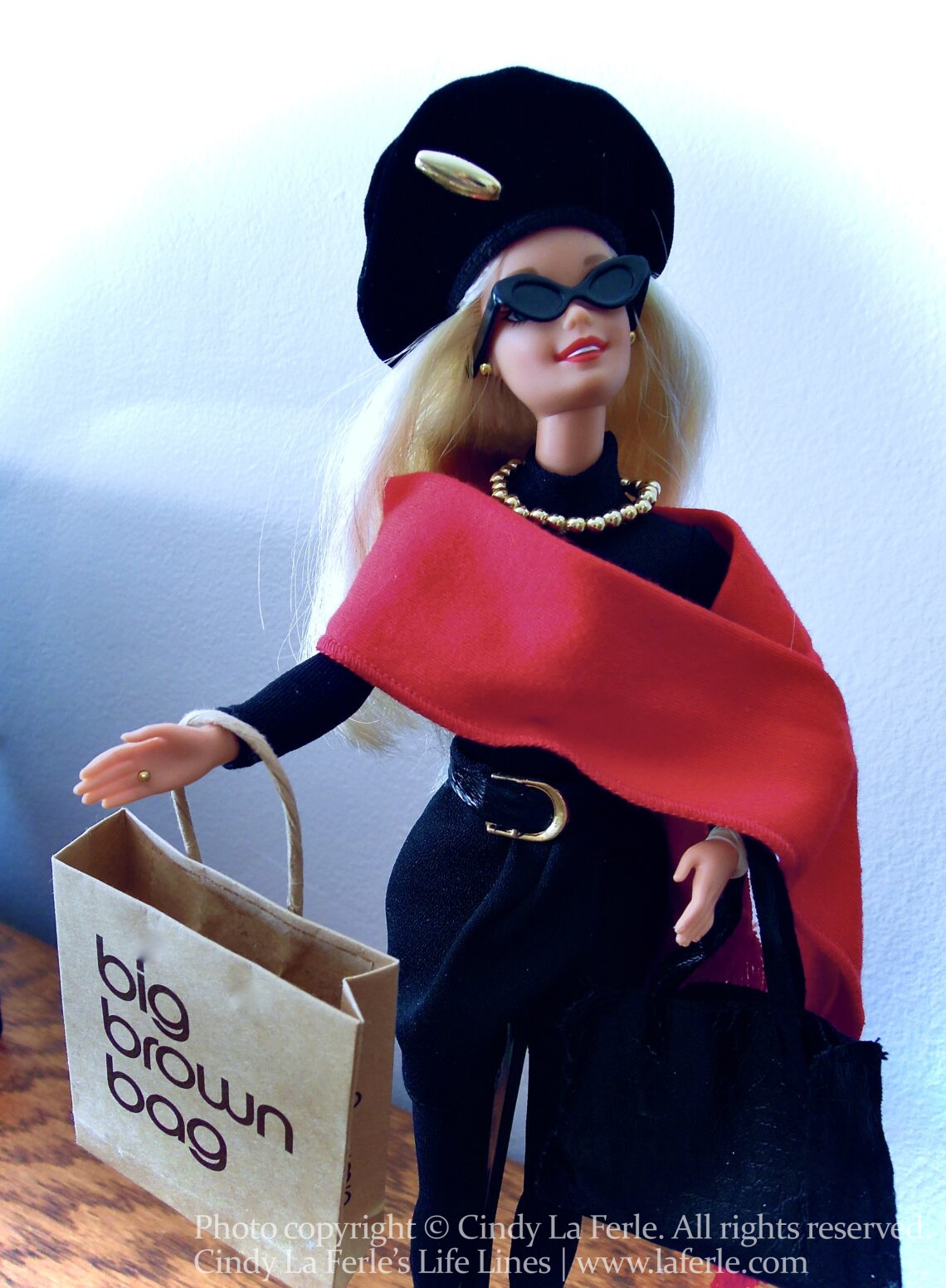 "Barbie always represented the fact that a woman has choices." ~Ruth Handler, creator of the Barbie doll
Like many girls in the 1960s, I owned Mattel's Barbie and Ken dolls and their vast miniature empire of accessories. The dolls inspired countless hours of creative play — and I'd even go so far as to say that Barbie influenced my writing career as well as my lifelong passion for shoes and clothing.
Unlike other dolls of my era, Barbie had options beyond housekeeping and motherhood. The sky was the limit for Barbie. Don't forget that Mattel launched Astronaut Barbie in 1965 — years before there was a real female in NASA's astronaut corps in 1978.
In 1997, I wrote an opinion piece on the iconic Barbie for The Christian Science Monitor, defending her from detractors who feared she was psychologically damaging to growing girls. (You can read it online here.) And if I'm allowed to boast for a second: My piece has been quoted in college dissertations on the topic of feminism and toys for girls, as well as in a book, Exploring American Girlhood through 50 Historic Treasures, by Ashley Remer and Tiffany Isselhardt.
So, yes, I ran out to see Greta Gerwig's Barbie as soon as the film was released on the weekend. The plot revolves around Barbie's sudden existential crisis, which forces her to leave her cotton-candy-pink Barbie Land and to find herself in the Real World. The ever-clueless Ken goes along for the ride in her pink convertible.
I wasn't surprised at how entertaining it was, given the film's all-star cast. But what I didn't expect was the potent range of social commentary along with the emotional depth of Margot Robbie's portrayal of Barbie (she nails it). Ryan Gosling as Ken had me laughing non-stop, as did Michael Cera, who plays Ken's bewildered best friend, Allan.
These days, with so much dark news in our own Real World, it's a rare thing that makes me laugh (and cry) like that. Was it just nostalgia? Too much popcorn? Either way, watching Barbie on the big screen was the most fun I've had so far this summer. ~CL
Photo above: Donna Karan's Bloomingdale's Barbie (circa 1995).