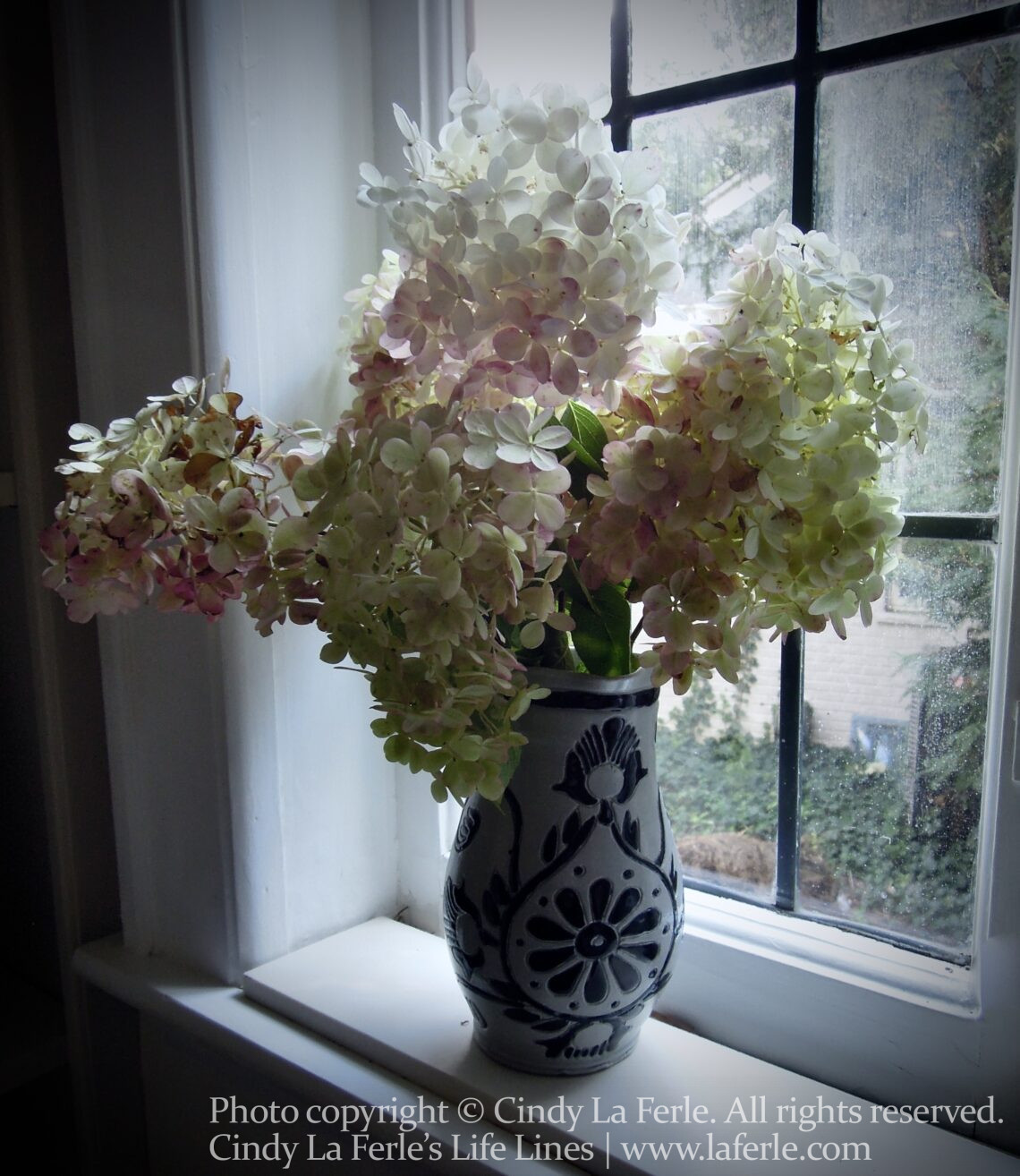 "Gratitude is an emotion that reflects our deep appreciation for what we value, what brings meaning to our lives, and what makes us feel connected to ourselves and others." ~Brene Brown, Atlas of the Heart
My nesting instincts always kick in this time of year. This month, I'm motivated to move furniture, reorganize my shelves, and donate old books to the library. Though it sounds like work, early fall cleaning makes me appreciate the seasonal changes — and the treasures in my home.
The salt-glaze pottery shown in today's photo is one example. It was a gift from my college pal, Libby, who moved to Virginia after graduation. I still remember opening her package, years ago, which contained this vase and another pitcher, both from Colonial Williamsburg.
After cleaning my kitchen shelves last week, I clipped some hydrangeas from the yard, arranged them in Libby's vase, and sent her this photo in a text. I said that I think of her every time I see her pottery on my shelf — and feel grateful for our many years of friendship. ~CL
Did you know there are more "Life Lines" features that aren't included in your daily email? Visit the Life Lines home page.