"My optimism wears heavy boots and is loud." ~Henry Rollins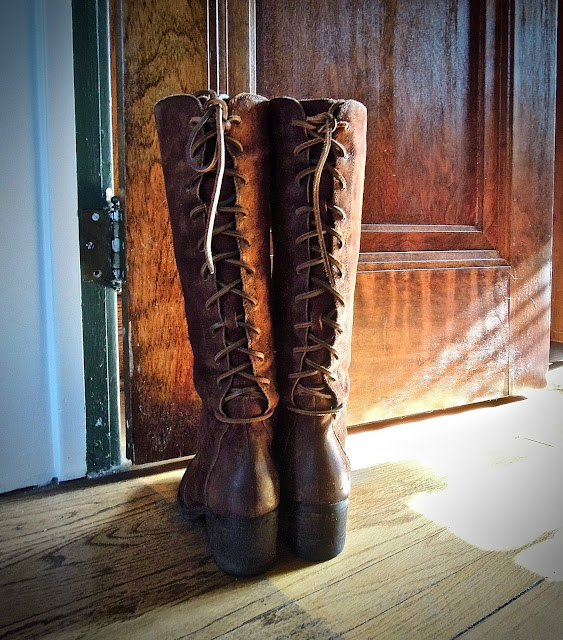 Cindy La Ferle
Among the many delightful things that make me happy in the fall are great boots — lots of great boots. For me, boots aren't just essential footwear; they're works of art. If you've been following my posts for a while, you know that I love to photograph boots as much as I love to wear them.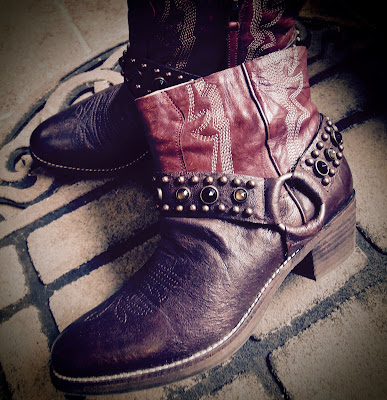 Cindy La Ferle
I've been collecting all sorts of boots for years — hiking boots, gardening boots, riding boots, suburban cowgirl boots, snow boots, walking-the-dog boots, and more.

Aside from the fact that they provide warmth and protection from the elements, boots empower the wearer. Consider the pop hit, "These Boots Are Made for Walkin,'" written by Lee Hazlewood and recorded by Nancy Sinatra in 1966.* When Nancy wore her boots, she kicked butt. (Lately that song's been playing in my mind continuously. Maybe I'm riled up from watching too much cable news.)

Of course, guys love boots too. Right before he moved from Michigan to Texas, an old college buddy told me that he planned to shop for a pair of "shit-kickers" as soon as he got off the plane in Dallas.

Whether they evoke romantic images of cowboys or mutineers, boots have their own mythology. With or without high heels, they make you feel taller, more confident, more resilient, more badass. When you're wearing a favorite pair, you feel as if you can accomplish anything. And you're telling the world that you won't put up with just anything. Are you ready boots? Start walkin'. ~CL

*Click here to view a vintage video of Nancy Sinatra's hit. Yes, it's a hoot.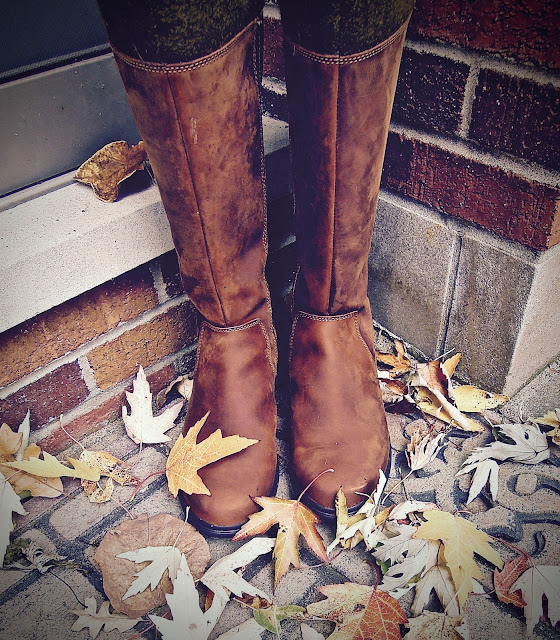 Cindy La Ferle

____________

To view additional content on this blog, please visit the home page of "Things that make me happy."