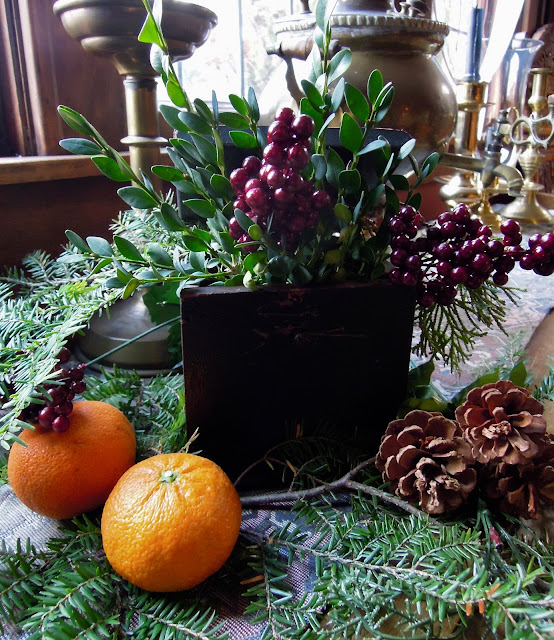 Unwrapping it all … A post-holiday reflection
"I may not have gone where I needed to go, but I think I ended up where I needed to be." ~Douglas Adams
This morning I woke up in time to see a fresh layer of snow blanketing the trees and rooftops. It's two days too late for the white Christmas so many wish for — but it's still beautiful (as long as you're not driving to work in it). Snow has a way of hushing the landscape. It covers the last remains of autumn decay while it highlights the graceful bend of bare branches.
A snow day invites us to pause or slow down; to retreat and reflect.
It's been a low-key holiday this year. Due to the omicron variant, our annual family Christmas parties were either canceled or scaled down. At first, I called it "a cautionary Christmas" — and was surprised at how much I enjoyed it.
This year's smaller, intimate gatherings gave me the quality time I needed to chat with a few folks I hadn't seen in a while. Last Christmas, COVID-19 vaccines weren't available yet, and the pandemic had completely disrupted our social lives. Not socializing was our new normal then. We spent December 2020 sheltering in place, bewildered and scared.
This year, everyone at the lovely Christmas Eve party I attended was vaccinated and ready to celebrate. Christmas hadn't been canceled after all.
Earlier this month, Doug and I also celebrated with a few vaccinated friends, in our home or theirs, always keeping things simple and small. (Christmas pizza? Well, why not?) As one old friend kept reminding me, "It's not about the food or the gifts — it's about being together."

All in all, the slower pace of things made Christmas less fussy and therefore less stressful than usual. And isn't that what a holiday should be?
As an only child who tends to feel claustrophobic at crowded cocktail parties, I think our scaled-down family celebrations this year were cozier, richer … and just right. Topping it off, Doug and I savored a quiet Christmas morning brunch with our son, daughter-in-law, and our two-year-old grandchild, who's just old enough to sense the magic of Christmas.
It's all too easy to remain stuck in the past. Tradition and nostalgia are inexorably tied to Christmas — yet they often fall short of our expectations and can lead to disappointment. Sometimes we need to make room for the unexpected, which, from my understanding, is the very essence of the original Christmas story.
Once again, the pandemic has made me reevaluate the ways we all do things — and why. As much as I miss my fearless, pre-pandemic lifestyle, I take to heart the lessons I'm learning while everything is on pause. Along with swapping my anxiety for a hopeful outlook in 2022, I'm rethinking nearly every old habit or ritual in my life, then asking myself if there could be another, better way.
Wishing a safe and happy New Year to all, with gratitude. ~Cindy La Ferle
Photo by Cindy La Ferle