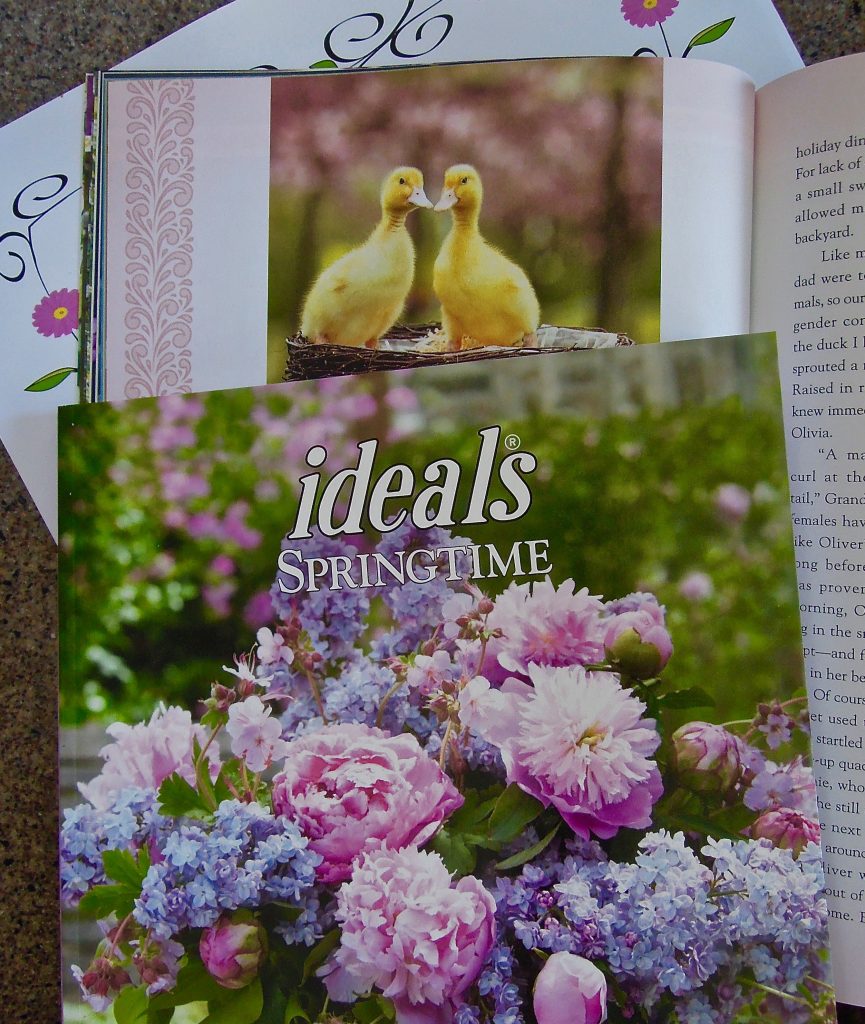 It doesn't happen as often as I'd like, but sometimes my work gets published in a magazine without much effort on my part. Late last year, for instance, I received an unexpected letter and a contract from an editor at Ideals magazine, requesting my permission to reprint an Easter essay from my book, Writing Home.
This week, I received my advance copies of Ideals Springtime 2018. My essay in this issue is about a surprise gift (a box of ducklings) that I received one Easter when I was a kid.
Ideals is a soft-cover anthology of stories and poems by a variety of nationally published authors. Owned by Guideposts and known for its wholesome family content, the magazine was launched in 1944 with a Christmas issue and has published seasonal editions ever since. (Several of my essays from Writing Home have been selected for publication in previous editions.)
The new issue will be available at Barnes & Noble, Books-a-Million, ChristianBooks.com, Amazon.com, and other retail stores.