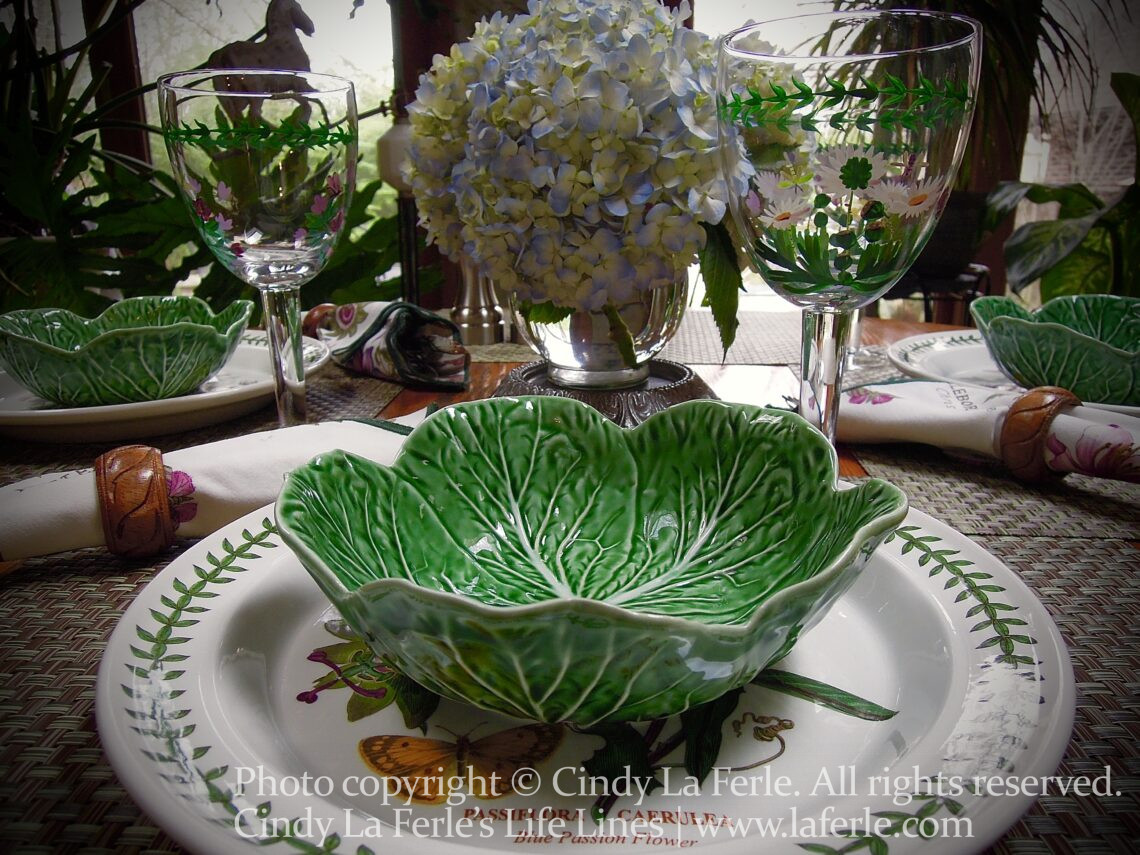 "Using fine china, updating bedclothes to something ultra-soft and cozy, framing a favorite photo, or polishing a cherished piece of silver fosters such delight. And it doesn't have to break your back or the bank." ~Cheryl Richardson
A few years ago, I decided to start using a set of my "good dishes" every day. The set isn't particularly fine or precious — but it includes several handy serving pieces, mixing bowls, and accessories. Most of these were stored in our basement, or otherwise out of reach, until we hosted company for dinner. To make room for the whole set in the kitchen, I sold my old everyday dishes in a garage sale.
Using my favorite dishes elevates even the most ordinary meals — and I'm reminded of how important it is to view every day as a special occasion.
Are your cupboards and drawers filled with dishes or silverware that you use only on holidays? Are you saving those beautiful new bed linens for overnight guests who only visit once a year? ~CL