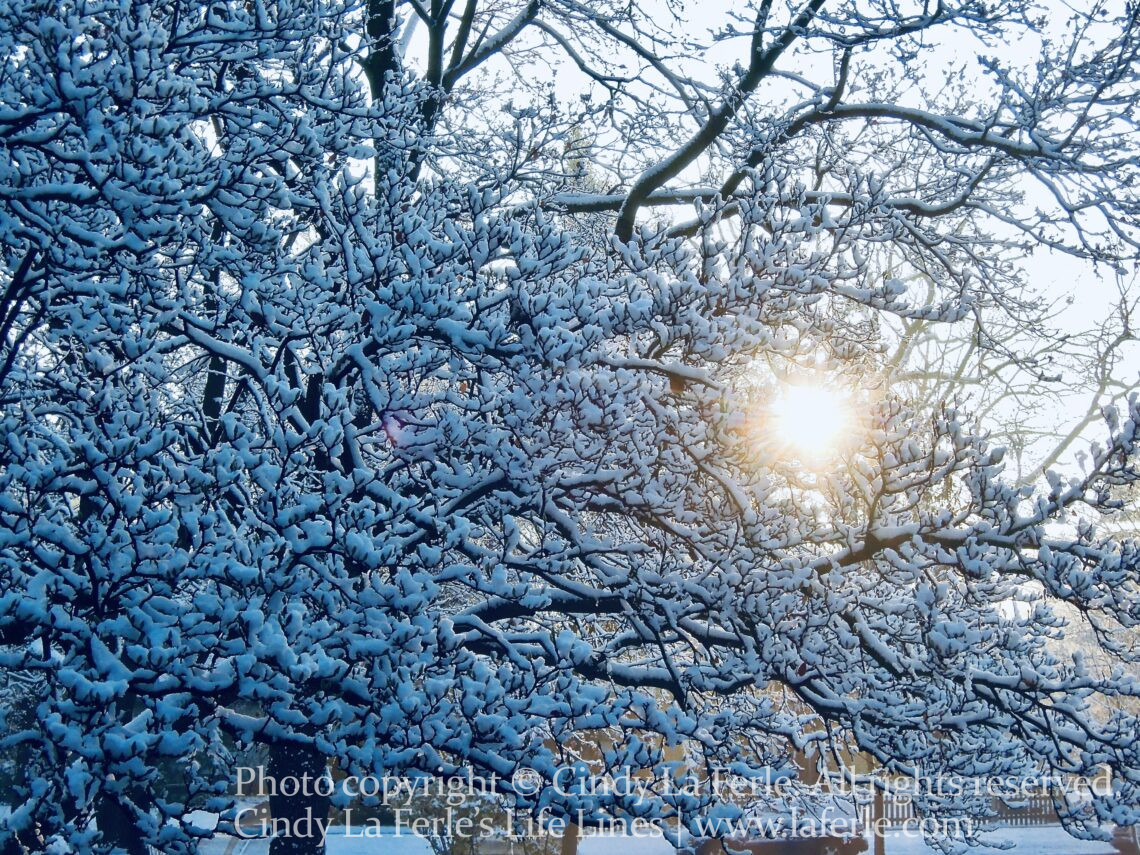 "This is the solstice, the still point of the sun, its cusp and midnight, the year's threshold and unlocking, where the past lets go of and becomes the future; the place of caught breath." ~Margaret Atwood
Today, December 21st, is the Winter Solstice. The Farmer's Almanac describes it as "the astronomical moment when the sun reaches the Tropic of Capricorn, and we have our shortest day and longest night of the year in the Northern Hemisphere." No matter where you live, the solstice marks the official start of winter.
While it seems counterintuitive, the longest night of the year also holds a glimmer of hope: Each day afterward will be brighter as the sun travels toward spring.
The history of Winter Solstice is also rich with the folklore and rituals of pre-Christian cultures, many of which (including the Yule log) influenced the Christmas traditions we celebrate today. I spent a morning researching this fascinating history and found a quick and easy overview for you to read here, in the Farmer's Almanac. ~Cindy La Ferle
You can share Life Lines posts on Pinterest, LinkedIn, Twitter, Facebook, and more. Look for sharing options in the lower right corner of each daily post when you read it in your browser. Or visit the blog's homepage to locate them.