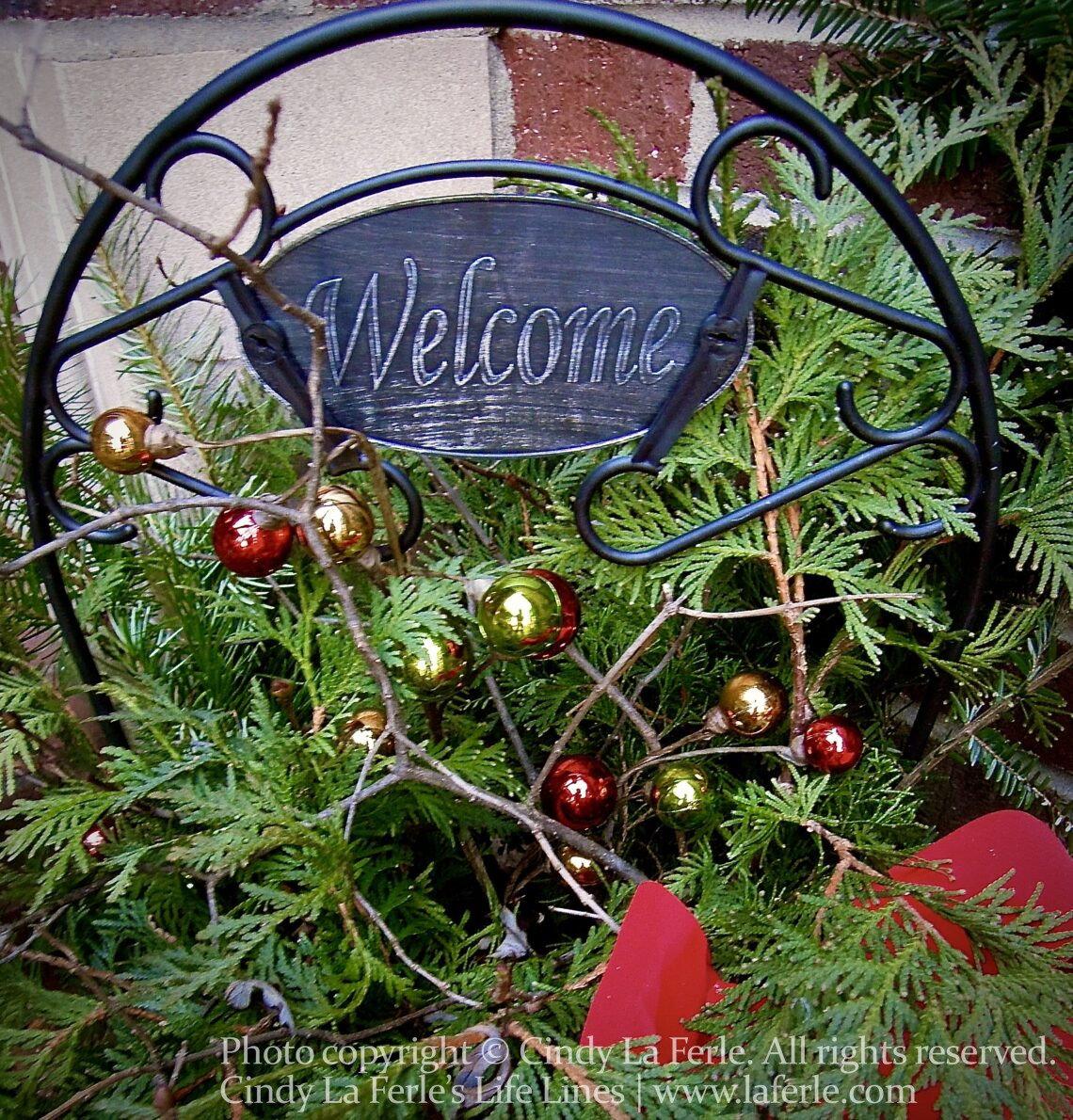 With or without family … party on!
"You must remember, family is often born of blood, but it doesn't depend on blood. Nor is it exclusive of friendship. Family members can be your best friends, you know. And best friends, whether or not they are related to you, can be your family." ~Trenton Lee Stewart, The Mysterious Benedict Society
While holiday traditions are practically imprinted on our DNA, not all of us are able to continue them with our biological families — for a variety of reasons. As families change or move in different directions, so do our celebrations.
I'm an only child from a small family. My parents are gone, and few of my close relatives live nearby. Doug's family is much larger, but his siblings and other extended family members now host holiday dinners with their own children, grandchildren, and in-laws. So, these days, it's logistically impossible to gather the entire clan around our dining room table for any of the winter holidays.
Instead, Doug and I visit the homes of other family members, including our son and his wife. The kids want to establish their own holiday traditions around their own table, just as we did when we were younger. And that's just as it should be.
Still, I enjoy hosting celebrations here in my own home. Whether we're talking about Thanksgiving, Christmas, New Year's Eve, or Halloween, Doug and I enjoy decorating the house to reflect the changing seasons and festivities.
And so, when our biological families started scattering in different directions, we began hosting parties with lifelong friends and neighbors who've become more like family to us. In fact, one of my favorite Christmas memories is the time Doug and I threw a Christmas Eve open house and invited almost everyone we knew. There were nearly 75 people in our home that night, and I felt the true spirit of Christmas for the first time in ages.
Better yet, family parties don't have to be limited to official holidays — and you don't need official family members in order to host them. (Go ahead and admit it: A few of your happiest memories were made with folks who aren't your relatives.) While I've never hosted a Friendsgiving dinner, I can't think of anything more fun — and you can bet it's at the top of my bucket list. Today's quote reminds us that the word "family" can have a much broader, heart-expanding definition. ~Cindy La Ferle