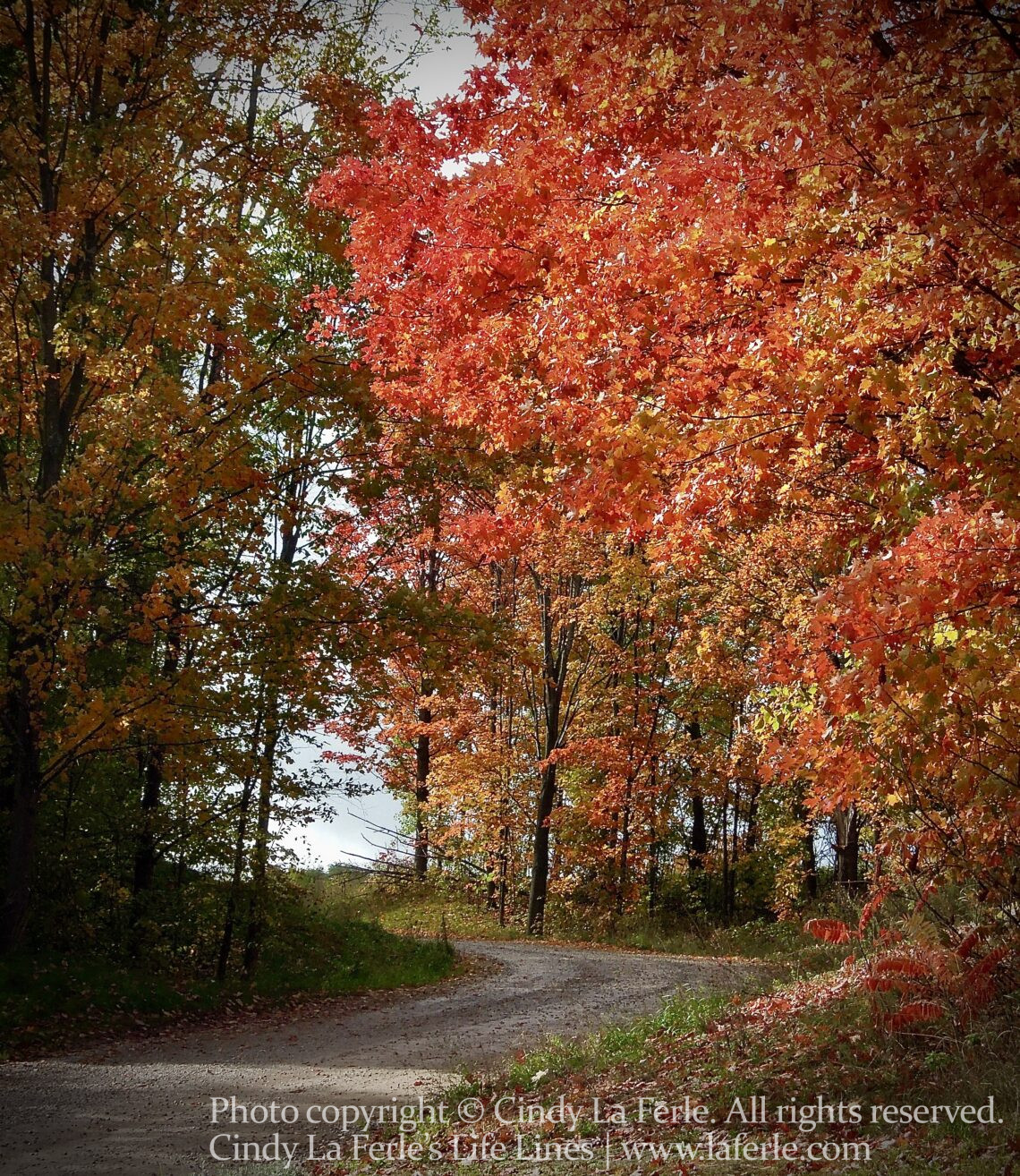 "But when fall comes, kicking summer out on its treacherous ass as it always does one day sometime after the midpoint of September, it stays a while like an old friend you have missed. It settles in the way an old friend will settle into your favorite chair and take out his pipe and light it, and then fill the afternoon with stories of places he has been and things he has done since he last saw you." ~Stephen King, Salem's Lot
Autumn was made for nostalgia. Last weekend, Doug and I hosted a party for several of our closest high school friends. The gathering was a homecoming of sorts, a reunion prompted by a visit from two high school sweethearts who'd moved out of state after they married years ago. Everyone agreed ahead of time to raid their scrapbooks and bring old photos to share.
With the exception of one spouse, all of us at the party graduated from the same small-town high school in the early '70s. One of the guys grew up in the house next door to Doug's childhood home, while one of the women was among the first friends I met when my family moved to Clawson.
Spending time with all of them on a mellow October night felt as cozy and comfortable as the "favorite chair" that Stephen King mentions in today's quote. We rehashed the goofy things we did as kids and recalled memories of our parents. We even played a '60s and '70s trivia game that put our collective memory to the test.
These days, everything moves faster and changes quickly — which is why our oldest friends feel like anchors in a storm. While I've never been one to dwell in the past, I can't recall a time when I had as much fun as I had last Saturday night. It was a gift to be with the dear people who remember a much-younger me. ~CL
If you missed my newest column in The Oakland Press last week, you can read it online here