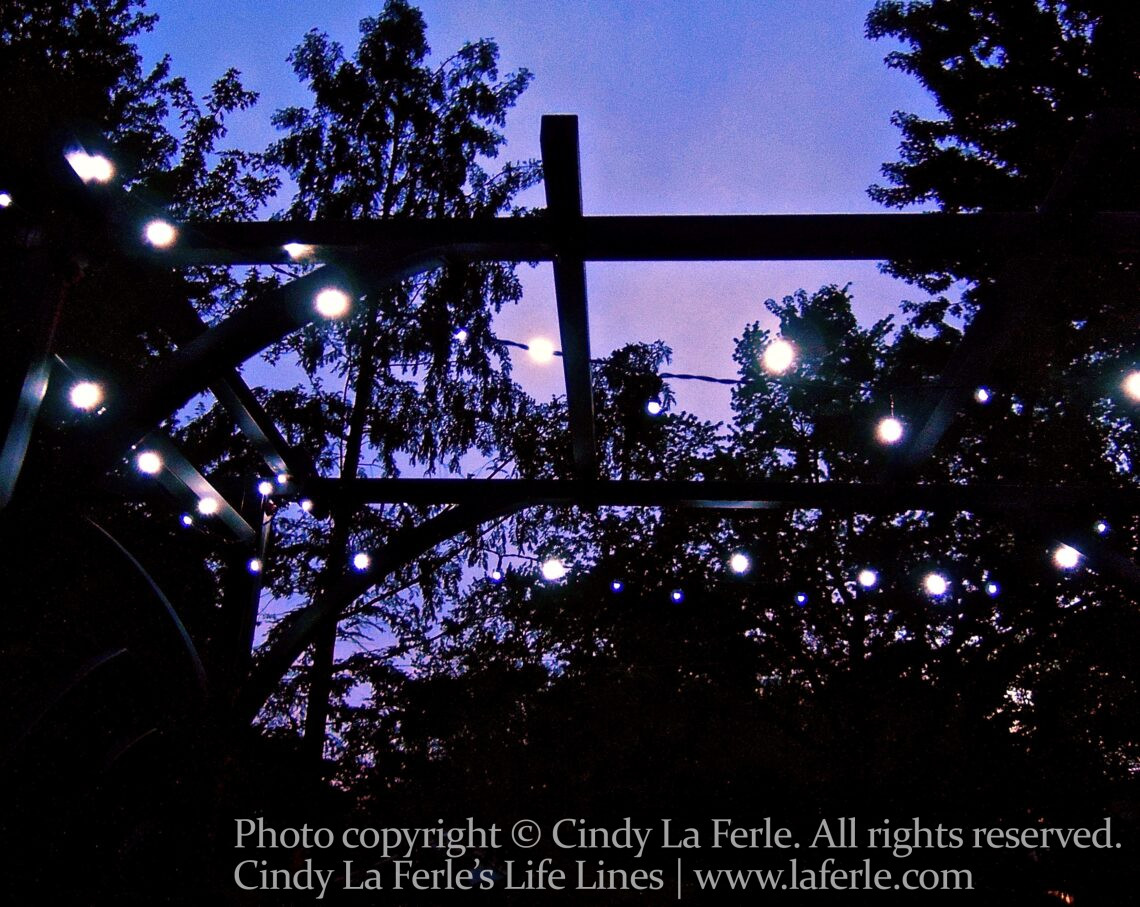 "Sometimes you never know the value of a moment until it becomes a memory." ~Dr. Seuss
Our son had warned us that our two-year-old grandson, Liam, might have trouble settling to sleep during his weekend stay with us. While this was a change from Liam's usual pattern — he'd usually fall asleep without a struggle — Doug and I were prepared for the screams that ensued not long after we put him to bed on Friday night.
But I didn't have the heart to let Liam "cry it out," as some childcare experts would advise. Instead, I invited the little guy to join us outside in the backyard, to sit on the glider and enjoy one of the last nights of summer. Liam was thrilled at this rare opportunity to play in the dark, of course, and gleefully padded across the lawn with us in his blue cotton PJs.
The night was clear and warm. Liam willingly lowered his voice to a whisper to hear the full chorus of singing crickets. Thanks to Doug's handiwork, every part of our garden was aglow with landscape lights. Liam hadn't seen this spectacle before, since he usually went to bed before nightfall in the summer.
Best of all, my collection of solar lanterns made swirling star patterns on the dark lawn. Handing one of the lanterns to Liam, I was gifted with another chance to witness the magic of a late-summer night through a small child's eyes. No matter how many evenings Doug and I spend in our garden, that one will glow in our memory for a very long time. ~CL
Did you know there are more Life Lines features that aren't included in your daily email? Visit the Life Lines home page.