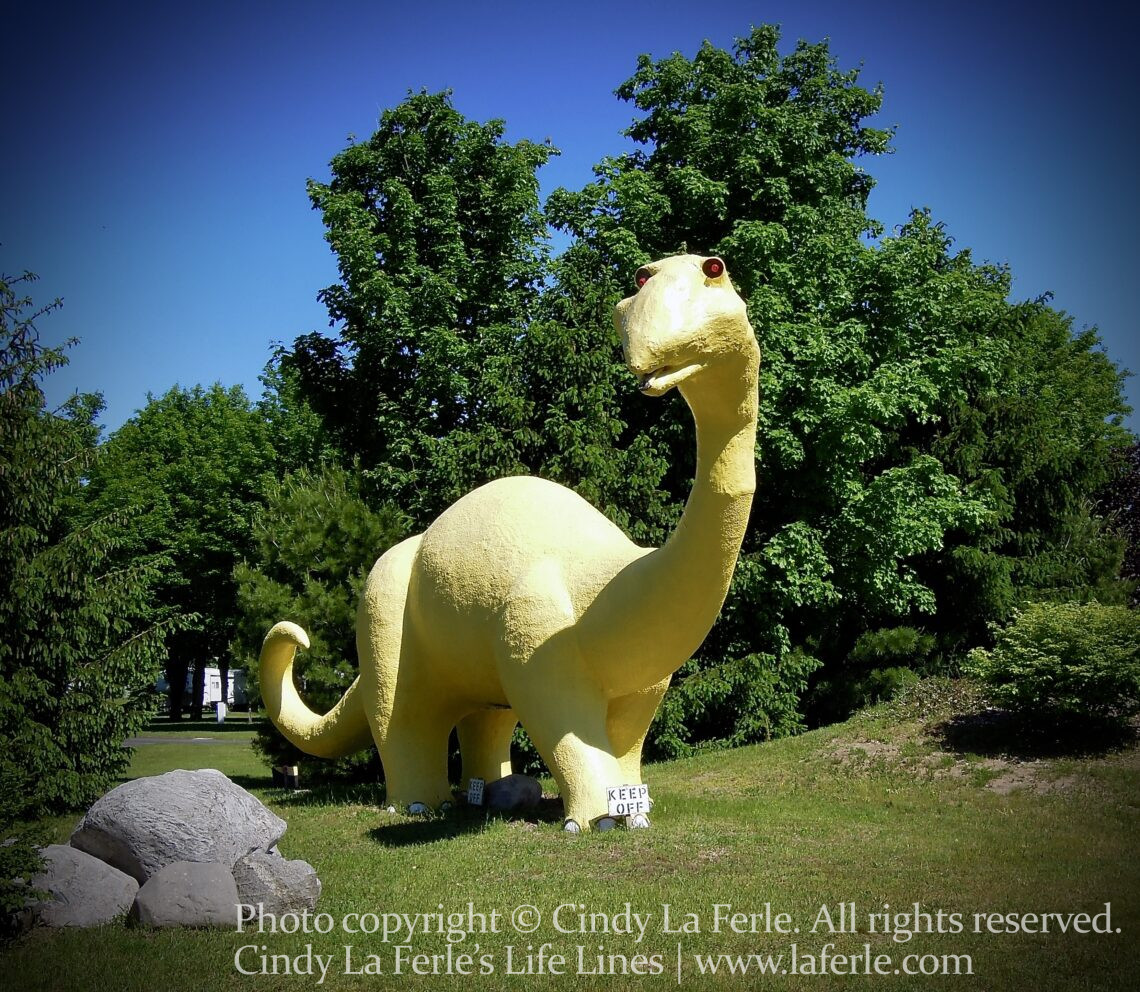 "Do a loony-goony dance
'Cross the kitchen floor,
Put something silly in the world
That ain't been there before."
~ Shel Silverstein, A Light in the Attic
I adore folks who don't take themselves too seriously. My father was the King of Silliness, and I inherited his appreciation for all things absurd — including whoppee cushions. When nothing else in the world seems to make sense, which happens often lately, getting silly is my only recourse. Uncontrollable laughter is the very best medicine.
This might explain why I think the ginormous yellow dinosaur at Kampville Mobile Home Park in Bear Lake is worth getting out of the car to photograph. We pass this silly thing when we're heading down U.S. Route 31 (Pleasanton Hwy.) after spending time in northern Michigan. Fit for a Tim Burton film, it makes me laugh and smile every time I see it. ~CL