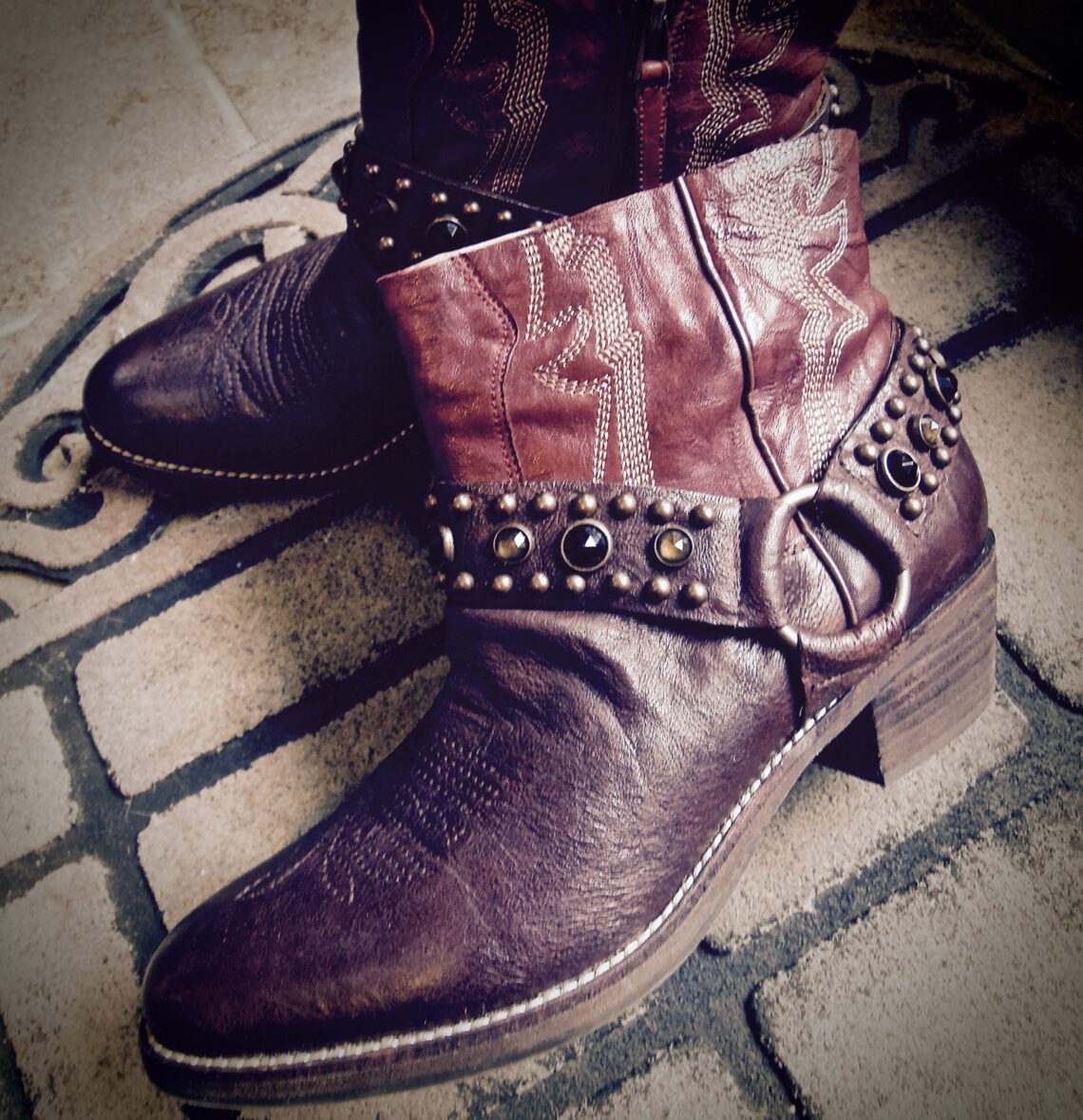 "If you are not willing to risk the unusual, you will have to settle for the ordinary." ~Jim Rohn
Even when I was a much younger woman with a fragile ego, I wasn't impressed by the stuff my peers wanted to wear. In those days, designer logos, status scarves, and "it" handbags were just starting to gain popularity. (Remember The Official Preppy Handbook?) To me, they seemed boring and unoriginal, and rarely worth their extravagant price tags.
I still wonder why anyone would want to be an unpaid, walking advertisement for someone else's product. And why would anybody want to dress like someone else, unless a uniform is mandatory for school or a job?
Your clothes express who you are. Do you dress for prestige or comfort or creativity? Do you dress to fit in or stand out? (Even if you don't care at all, that says something about you, too.) Big cheers to the fashion mavericks who've perfected their own style — a priceless style that nobody else can imitate. ~CL
Photo by Cindy La Ferle