Get real or get a haircut: More notes from my quarantine journal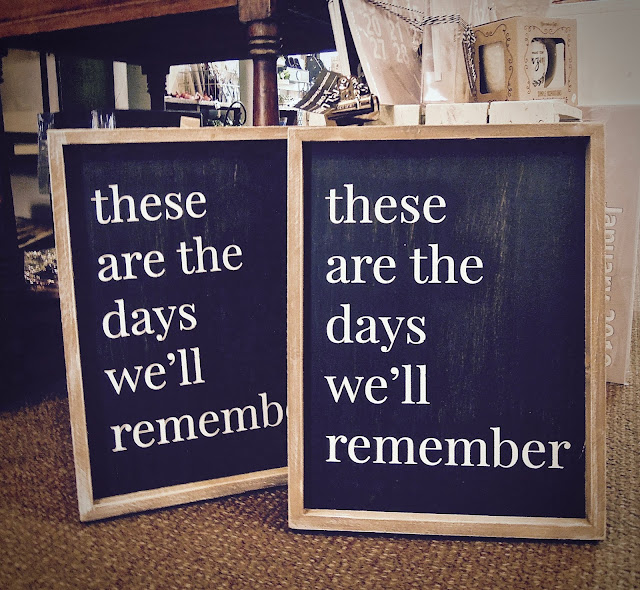 At a boutique in Saugatuck / Cindy La Ferle

"I admit to feeling a bit sad at the idea of this period of reevaluation ending too soon. Our economy is based on consumption, and consumption of any kind, without consciousness, leaves us wanting more." ~Cheryl Richardson
Friday, April 24

Last night I had another weird dream. As reported recently on PsychCentral, weird dreams are not uncommon during a quarantine. Everyone is trying to navigate this new reality without a road map, and our subconscious minds are working overtime while we sleep.

In last night's dream, CNN anchor Chris Cuomo was scheduled to attend an important black-tie event in the middle of the pandemic. For reasons that didn't make sense anywhere else but in the dream, Chris had been granted the freedom to party in his tuxedo — and I was called out of quarantine to trim and style his hair. (Apparently his own stylist was still in lockdown.) I did such a marvelous job that I was interviewed afterward and featured in a short spot on CNN. Suddenly, I was in demand for celebrity haircuts.

I don't believe the dream revealed a hidden desire to change careers. In reality, I promised to cut my own husband's curly hair earlier this week. And I sure could use a haircut, too.

No matter how you spin it, the COVID-19 pandemic has changed the way we do everything, from hair appointments to business meetings. It defines the way we spend our days — and influences our dreams at night. Whether we view our quarantine as an opportunity for personal growth or a painful period of anxiety and loneliness, it is reshaping us from the inside out.

Crisis, opportunity, and more questions

"Before this pandemic, my life was busy in ways that left little space for creative pursuits and new adventures," wrote self-help author Cheryl Richardson in her newsletter last week. "I was more focused on getting things done than getting the right things done."
I couldn't agree more. Yet it also occurs to me that any discussion about creative pursuits and new adventures is a luxury of the privileged. Those of us who are able to work from home, or rely on other sources of income to pay bills, can talk all we want about how we're finding extra time for scrapbooking or reading mystery novels. Because we're the lucky ones.

As of this writing, more than 50,000 Americans have lost their lives to COVID-19; close to one million have been infected in a matter of weeks. Countless others have lost jobs due to quarantine restrictions and lockdowns. While I sit here wondering when I'll score my next Instacart delivery, families across the country are standing in food distribution lines. How do people pay mortgages or buy groceries after a global pandemic cancels their paychecks?

So I won't dispute the inarguable need to repair our broken economy. But every day I wonder: How can we do that without risking or sacrificing our health, our lives? I don't have a clue.

Over dinner last night, Doug and I listened to a news report on how Georgia and other southern states plan to lift restrictions for some businesses, including hair salons, tattoo parlors, and bowling alleys. Are they bat-shit crazy? As I told Doug, if Michigan were to reopen tomorrow, I'd still avoid public contact as much as possible.

Call it fear, call it paranoia, call it whatever you want. I'm not rushing back to business-as-usual until I'm good and ready. And it's going to be on my own terms.

Staying put, staying humble

Solitude has been the healing balm I didn't know I needed, and I believe it's drawing out the best in others too.

In the quiet hum of our own households, we've finally stopped taking each other for granted. Now that we're in isolation, we miss social contact in the broad sense of the term, as well as ordinary moments with close friends and extended family. More than ever, we realize the stark limitations of social media and virtual reality. We're reminded that three-dimensional relationships thrive on personal contact — not just Zoom meets and Facebook comments. I keep thinking of these lyrics from a Joni Mitchell tune: "Don't it always seem to go, that you don't know what you've got 'til it's gone?"

For once, we're all looking for ways to help our communities. We're looking for ways to give more than we take. Everywhere you turn, people are donating money to strangers who can't afford groceries. Some are buying or making supplies for essential workers. Others are organizing drive-by parades for kids celebrating birthdays, or staging impromptu concerts on the sidewalks.
When I told a friend that I couldn't find any masks available to order online, she started sewing one for Doug and one for me — and had them ready for us the following day. Earlier this week, I received two hand-written snail mail letters from friends I hadn't seen in a while. Other pals text political jokes daily to keep me laughing.

No doubt, daily life in quarantine is humbling.

Watching morning shows like Live with Kelly and Ryan, I marvel at the celebrities who've stopped wearing make-up on camera. Some even show up in sweats or pajamas while conducting interviews from their own living rooms and kitchens. They're trying to stay afloat in the same rocky boat as the rest of us — and they too are in desperate need of a good haircut and a root touch-up.

Perhaps we're all emboldened by the safety of social distancing, or maybe our focus on survival skills has left no energy for superficial concerns.

Whatever the case, I welcome it. People everywhere are dropping pretenses, cutting through the old bullshit, and showing what's in their hearts. Many naked emperors have been exposed along the way. What's real or true is all that matters now. ~Cindy La Ferle
______
Social media sharing options are located in the beige box below this post.
To read more from my "Quarantine Journal" please visit:

* Gardening, wearing masks, and our not-so-small sacrifices
* Trapped in an "X-Files" rerun
* Holy week: More notes from my quarantine journal
* Sheltering in place in my own private Walden
* Some raw thoughts on fear, panic, the president, and the COVID-19 pandemic