"Death is not the greatest loss in life. The greatest loss is what dies inside us while we live." ~Norman Cousins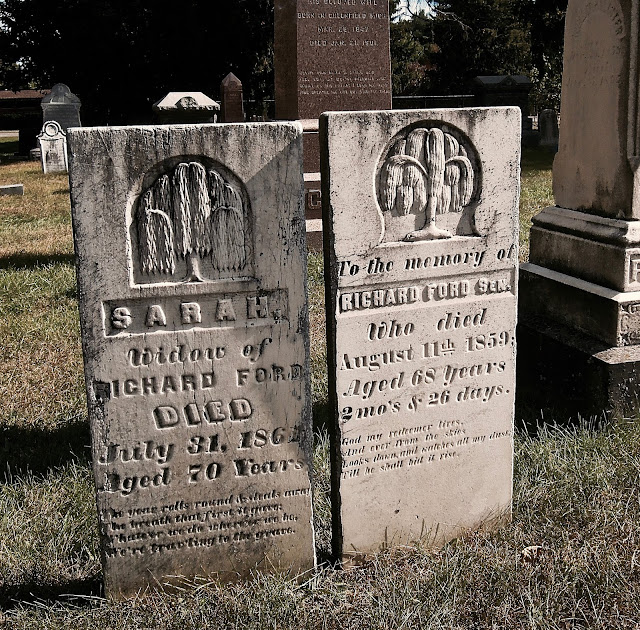 Gravestones at Royal Oak Township Cemetery / Cindy La Ferle
Please visit

the home page

for additional content and social media sharing options.
Parts of this blog do not show on digital devices.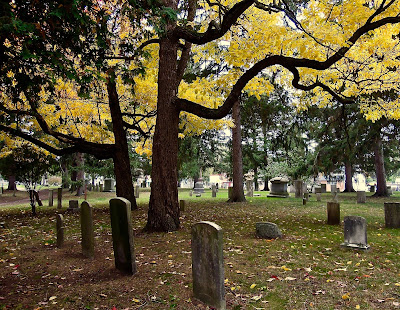 Cindy La Ferle
Visiting your town's oldest burial ground is a thought-provoking way to get into the spirit of the Halloween season. It's not nearly as macabre as it seems, and you'll be rewarded with several local history lessons.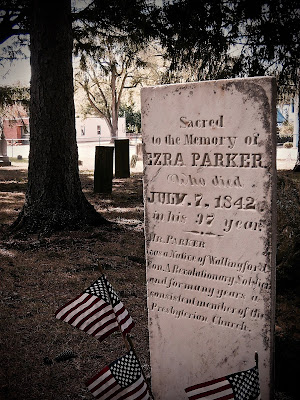 Cindy La Ferle
The historic Royal Oak Township Cemetery is just a short drive from our home. The land was donated in 1826 for use as a burial ground, and contains the remains of veterans of several wars, as well as pioneers who settled here two centuries ago.

Ezra Parker, who served in the American Revolutionary War and died in 1842 is buried here, as is Levi Tootill, who was born in Lancashire, England, in 1809, and was a founder of Royal Oak's Congregational Church, where my son was baptized. I felt a special connection to Levi, having recently learned that my own pilgrim ancestors sailed to America from England in the 1600s — and were early Congregationalists.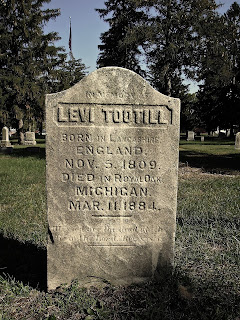 Cindy La Ferle

A boulder in another section of the cemetery lists the names of township residents who died in the American Civil War and World War I.

Touring the historic cemetery on a late October weekend, I found the experience both sobering and reflective. I took dozens of photos of the oldest markers, some of which would qualify as works of art. Each had its own story to tell — though some of the stone engravings were eroded by weather and time. I was reminded that most of my so-called struggles pale in comparison to those that my pioneering ancestors faced when they settled in what eventually became a quiet bedroom community. ~Cindy La Ferle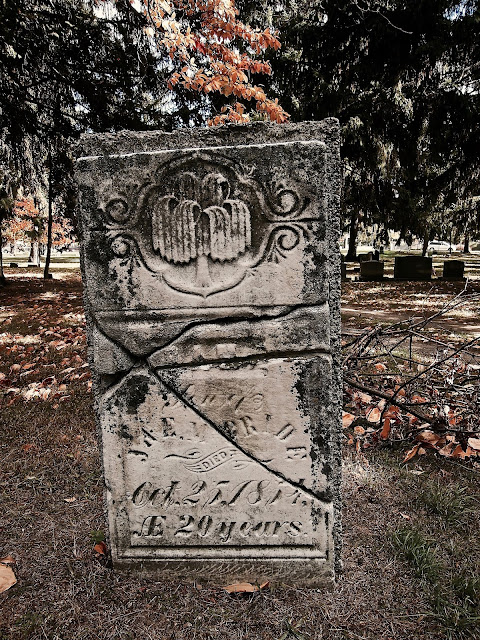 Cindy La Ferle