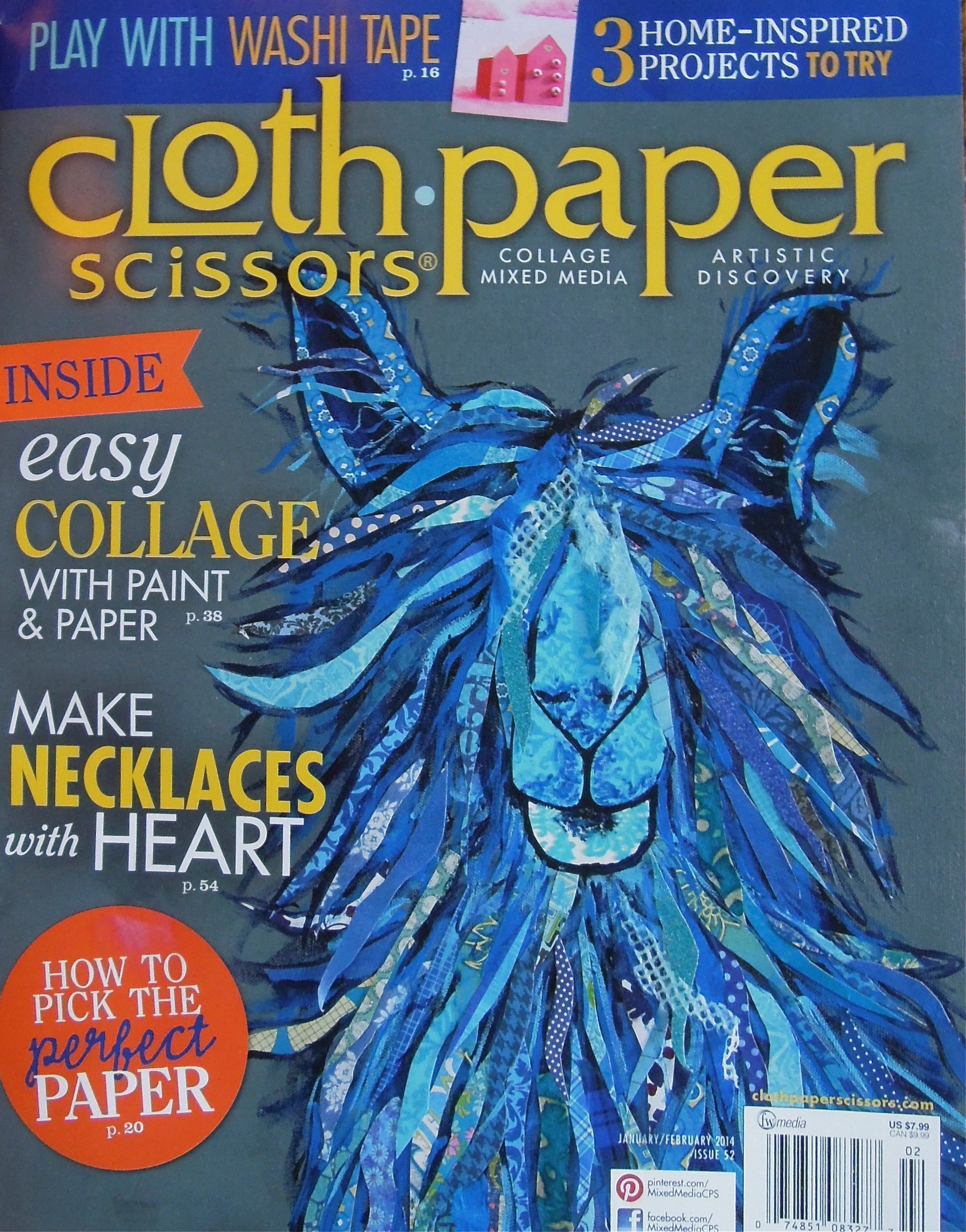 Your art is what you do when no one can tell you exactly how to do it. Your art is the act of taking personal responsibility, challenging the status quo, and changing people." — Seth Godin
I've been publishing my essays and articles since I was in college, yet I still get that little thrill each time I see my byline in a glossy magazine or a newspaper. Until this year, though, I didn't have the nerve to submit my artwork to publishers — so I was honored when two of my pieces were chosen to illustrate the Rust Belt Rising Almanac this spring.
Another exciting "first" for me: getting my work published in Cloth, Paper, Scissors, a full-color national magazine for mixed-media and collage artists.
The January/February 2014 issue of CPS includes my essay on struggling to call myself an "artist" — a theme that speaks to writers and artists alike. My essay is illustrated with a full-page color photo of "The Importance of Ancestors," a mixed-media piece of mine that's been displayed in juried art competitions in Michigan. You'll find the magazine at Michaels craft stores or Barnes & Noble, in the art magazine section.