Posted on May 23, 2015
Filed Under Columns & essays, Events & news | Leave a Comment | Email This Post
I always pass along good advice. It is the only thing to do with it, since it is never of any use to oneself." – Oscar Wilde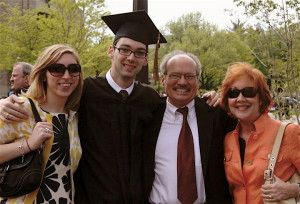 It's graduation season. The flowering trees are in bloom, everywhere, and suddenly I'm flooded with sweet memories of my son's baccalaureate ceremonies at Shrine High School (2004) and the University of Notre Dame (2008). Of course, I've got an album crammed with photos documenting both events. In one of my favorite pictures, Nate stands tall under incredibly blue skies. He looks proud, relieved, and a little awkward as he balances the mortarboard on his head.
This is the time of year when parents, mentors and elected officials like to pass along pithy nuggets of wisdom or advice to students who'll be starting college or launching new careers. To all our local graduates of 2015, I send my very best wishes for your future. Meanwhile, here's a rehash of the Post-graduate Survival Tips I wrote for Nate before he left for college ….
*Relationships, like cars, need regular upkeep. Maintain the good friendships you've made.
*Learn from your adversaries. The people who push our buttons tend to reflect qualities we dislike in ourselves.
*Encourage others to talk about themselves. You'll make a great first impression and learn something new.
*If you settle for less, that's exactly what you'll get. Strive for decency and expect nothing less from everyone you hang out with.
*The notion that everyone is having a better time somewhere else is one of the world's dumbest illusions. Refuse to believe it.
*Losing is a great character builder. If your best effort misses the mark, ask yourself what you can learn from the loss.
*Choose a career you can be proud to list on every form you'll have to fill out.
*Be a community builder. If we can't make peace with our neighbors, there's no hope for the rest of the world.
*It can be lonely at the top. Be careful not to alienate loved ones while achieving your goals.
*Be thoughtful. Good manners were designed to make others feel comfortable and respected.
*Get enough sleep.
*Show up or don't sign up. Make good on your word. Never volunteer out of guilt or for personal gain; give from the heart.
*Keep your faith, but learn about the great religions of the world. Never publicly criticize someone's religious beliefs. Self-righteousness is a huge turn-off.
*Stay in shape; enjoy a recreational sport.
*Spend time alone. Creative ideas and solutions are sparked in solitude.
*Never leave your underwear on the floor. As every good room mate will tell you, neatness is essential in cramped spaces.
*Always take the high road. Admit your blunders and apologize if you've hurt someone.
*Return what you borrow.
*Go easy on the junk food. Pay attention to what you eat, where it came from, and why you're eating it.
*Find your inner compass and stop seeking approval from others. Be too busy to wonder what other people think of you.
*Spend time outdoors. A walk in the woods is the best antidepressant.
*Splurge on comfortable shoes.
*Don't limit your shopping to chain stores. Support local businesses and discover the heart and soul of every new location.
*Travel is the best way to learn about the world, but stay on the lookout for a place to set down roots.
*Savor your memories but don't live in the past. Anyone who insists their high school or college years were "the best" is stuck in a rut. Life gets richer and juicier as you move on. Enjoy every minute.
A slightly different version of this column was first published in The Daily Tribune in May 2004, and is reprinted in its original form in my book, Writing Home.
Top photo: Graduation day at University of Notre Dame, May 18, 2008. Pictured are Andrea Benda (who became Nate's wife in September 2012), Nate La Ferle, Doug La Ferle (Nate's dad) and me.  
Posted on May 17, 2015
Filed Under Events & news, Just for writers | 2 Comments | Email This Post
Now offered through the Royal Oak Public Library's Summer Series:

Writing Your Memoir

 

- Wednesday, July 8, 2015 at 7:00 pm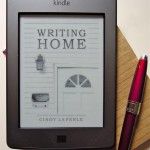 Join me for a summer evening discussion about the craft of memoir. Whether you want to write a personal essay for publication or a book for your family legacy, this informal, one-night workshop will help you get started. I'll discuss the common pitfalls to avoid and the secrets of staying out of the editor's slush pile. Copies of my own memoir, Writing Home, will be available at a discount to attendees. This class is free to the public, but seats are limited and advance registration is required. Please phone the Royal Oak Public Library (248-246-3700) or visit www.ropl.org for details.
Posted on May 9, 2015
Filed Under Columns & essays | 2 Comments | Email This Post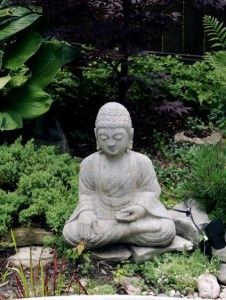 Had you told me six months ago that I'd soon be practicing chair yoga or aerobic dance moves with my mother-in-law, I would have laughed out loud. In recent years, I've struggled to find a fitness routine that doesn't strain my bilateral hip replacements. Everything I tried, from Hatha yoga to zumba, left me feeling sore, humiliated and eager for the classes to end….
To read the rest of my column in this month's Michigan Prime, please click here and flip to page 5. The print edition is delivered monthly to subscribers of the Sunday Detroit Free Press.
Posted on April 24, 2015
Filed Under From my quote journal, Just for writers | Leave a Comment | Email This Post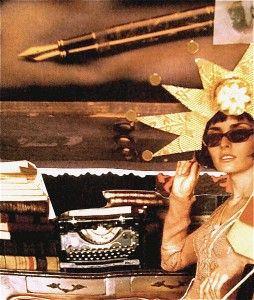 "Publication and temporary creative successes are something you have to recover from. They kill as many people as not. They will hurt, damage and change you in ways you cannot imagine. The most degraded and sometimes nearly-evil men I have known were all writers who'd had bestsellers. Yet, it is also a miracle to get your work published. Just try to bust yourself gently of the fantasy that publication will heal you, will fill the Swiss cheesey holes. It won't, it can't. But writing can. So can singing." — Anne Lamott, from her essay on turning 61
"Rock Star Writer" collage: Cindy La Ferle
Posted on April 22, 2015
Filed Under Columns & essays, Events & news, Just for writers | Leave a Comment | Email This Post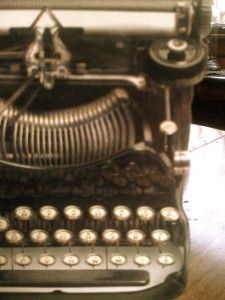 Last week, I posted a column I wrote about my son's boyhood career as a newspaper carrier. This week, I heard from a fellow newspaper columnist who happened to spot a feature article I wrote for Writer's Digest on how to snag your own newspaper column. Until my friend contacted me, I wasn't aware that the archived piece (from 2008) is now available to read online.
Though it's not as easy to land a column today, it's not impossible if your area of specialty isn't well represented yet. To read my article in Writer's Digest, click here.
keep looking »