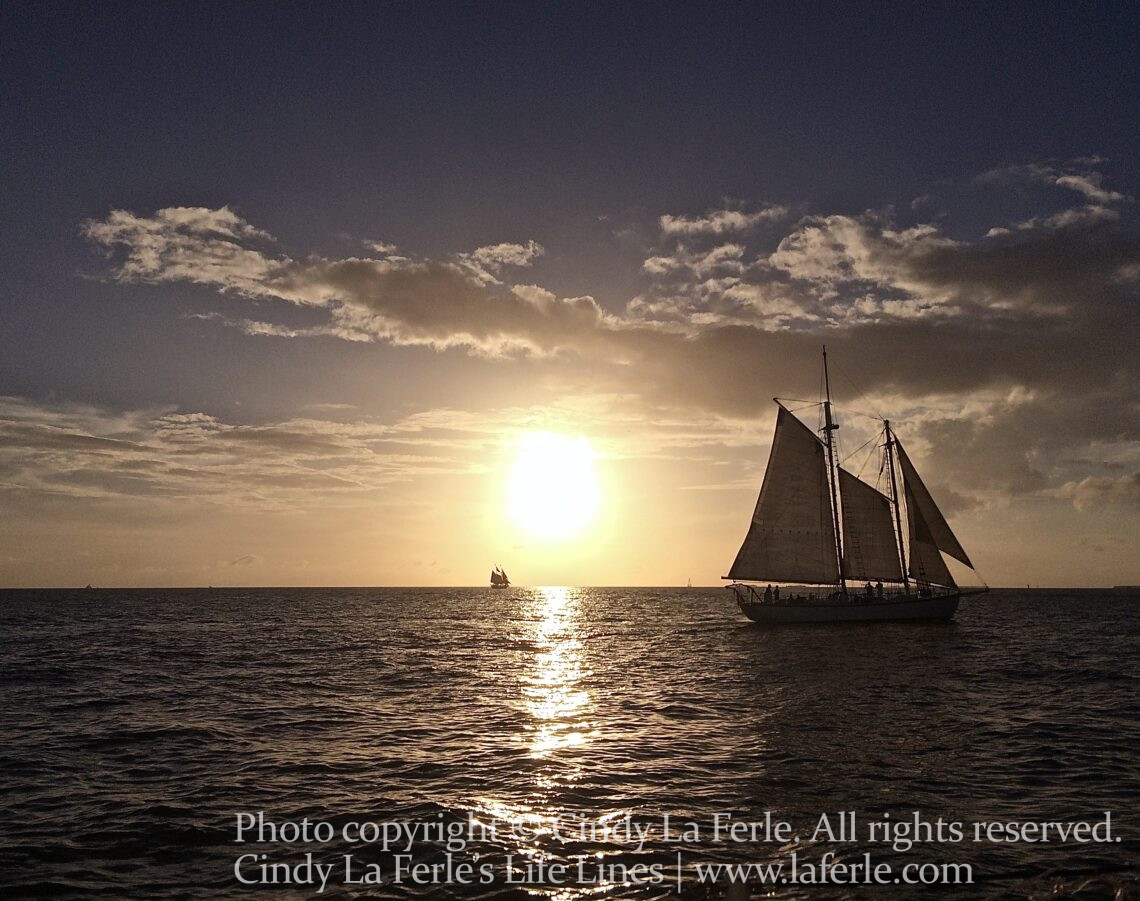 "A ship in harbor is safe, but that is not what ships are built for." ~John A. Shedd
Sometimes it's wise to put safety first — such as crossing the street in rush-hour traffic. Likewise, we should check the expiration labels on our food, wash our hands frequently, and never share personal information with strangers on the phone.
Playing it safe isn't such a bad thing — unless we get so complacent (or agoraphobic) that we rarely leave our own harbor. Earlier this week, a friend told me that pandemic isolation nearly turned her into a social loner. She got a little too cozy staying home, she said, so she's making new efforts to get out more. How about you? Are you willing to risk safety for adventure? ~CL
Subscribers: An emergency website repair prevented me from posting on my usual morning deadline yesterday. You can visit the blog's home page to see any posts you've missed, anytime.