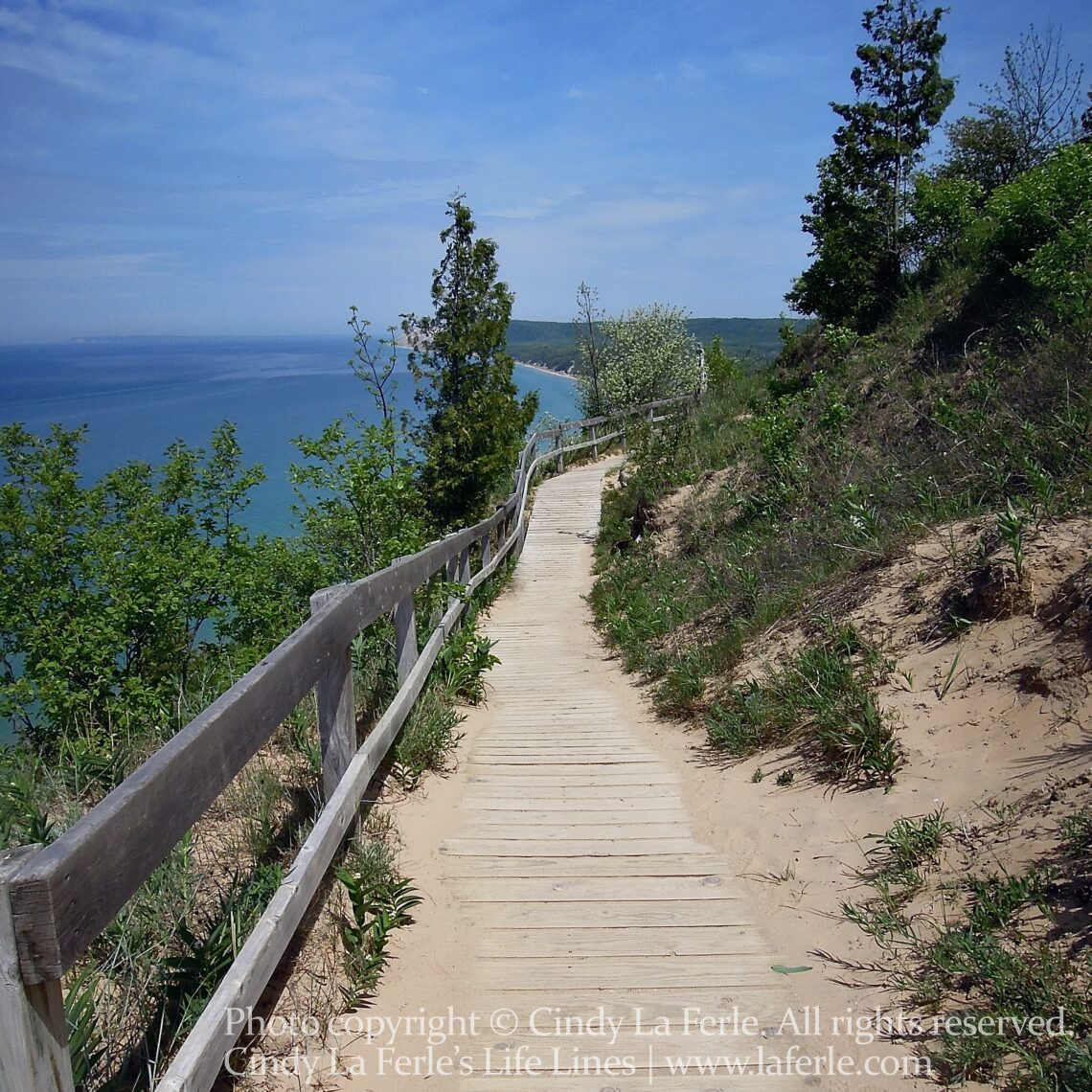 "Victory awaits him who has everything in order — luck, people call it. Defeat is certain for him who has neglected to take the necessary precautions in time; this is called bad luck." ~Roald Amundsen
Today's quote is a handy piece of advice from the famed Norwegian polar explorer who led the first expedition to the South Pole in 1911. Amundsen understood that success isn't a whim of fate or chance. There's really no such thing as "good luck" or "bad luck," after all.
If we look ahead, anticipate the pros and cons, devise a plan, and map out our own course, we're more likely to reach our goal or destination. It's worth keeping in mind as we start the adventure of a new year. ~Cindy La Ferle
Photo: Empire Bluffs trail in northern Michigan.