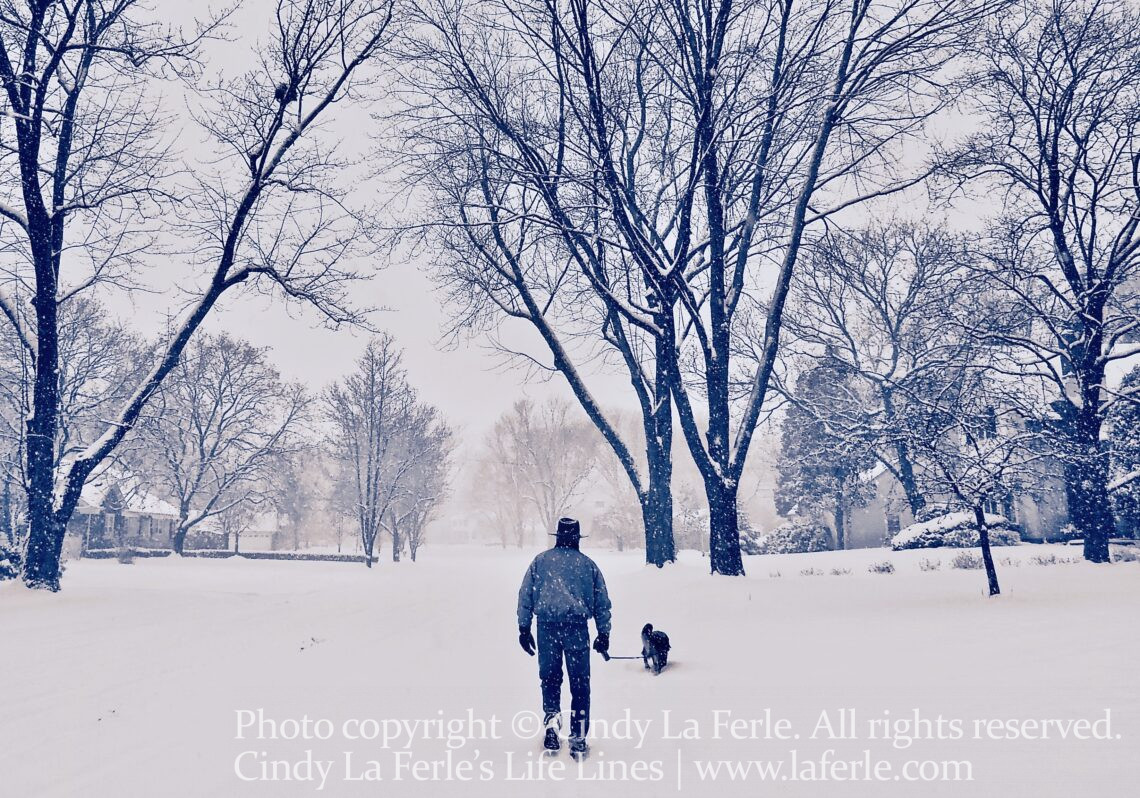 Good reasons to love winter
"What's the secret to beating back the metaphorical darkness? Accept the inevitable, tend to your physical and mental health, and stack the deck with feel-good activities….Focusing on all that makes you feel great will make the time fly by – and let you win at winter." ~Frank Lipman, MD
There's a light dusting of snow outside my window this morning, and more on the way next week. I hate driving in wintery weather — but I'm trying to adapt when Mother Nature gives me the cold shoulder.
Science now says that spending time in cold weather is actually good for our health and slows the aging process. Enduring cold temperatures "is showing promise as a preventative treatment for dementia by taming inflammation and oxidative stress," explains Dr. Frank Lipman, who provides today's quote.
Furthermore, new research shows that lower body temperature is associated with longer life, a stronger immune system, and reduced aging. Dr. Lipman even suggests drinking your morning coffee outside — without a heavy jacket — to obtain the benefits of cold air. (To read more of his healthy wintering tips, click here.) So get out there and play in the snow or build an igloo, and quit wishing for a beach in Mexico. ~Cindy La Ferle
SPECIAL NOTE: My new column on coping with grief and loss during the holidays will run in the Homefront section (print edition and online) of The Sunday Oakland Press and The Macomb Daily, this Sunday, December 18.