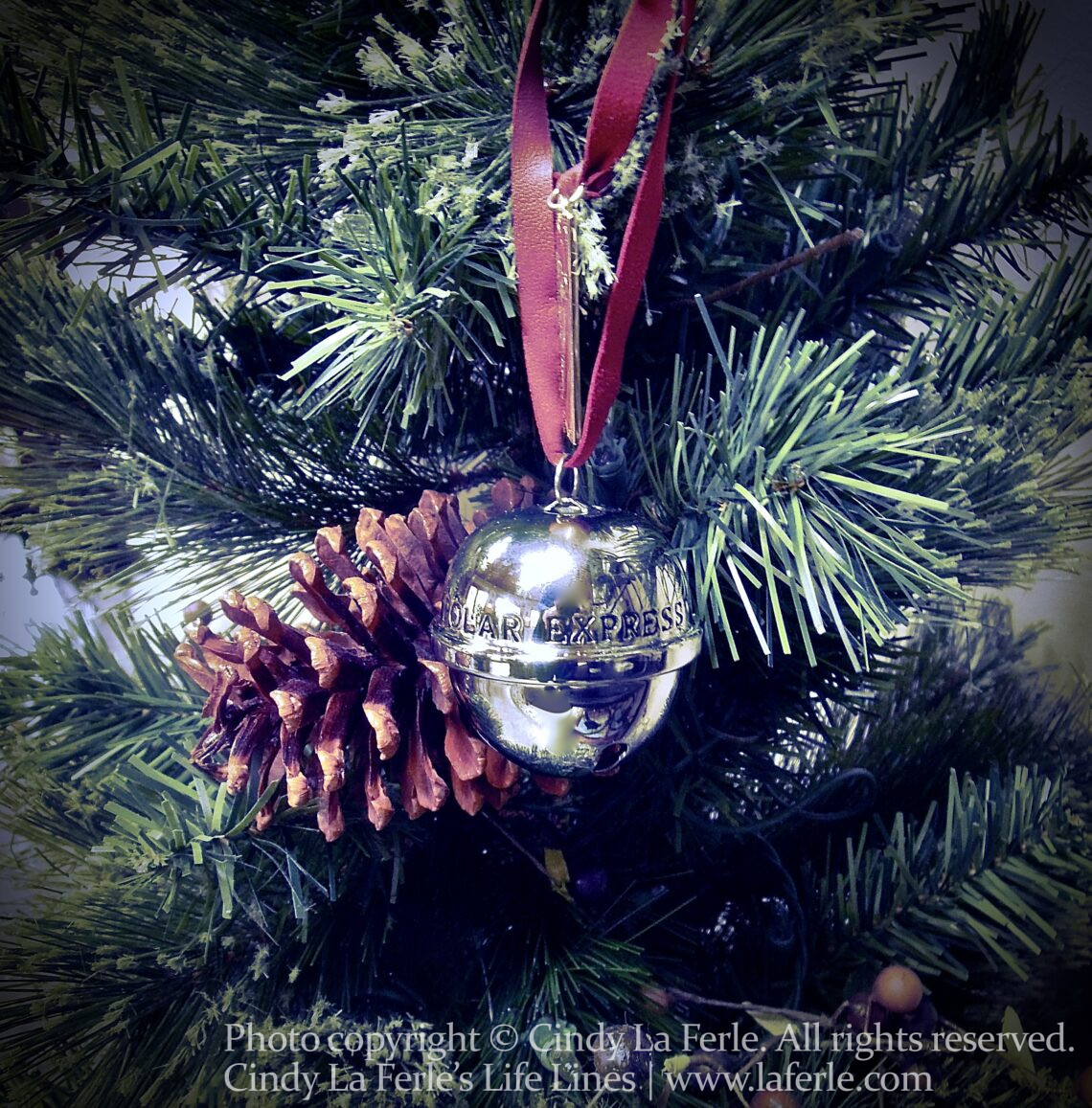 "We were dreamers not so long ago.

But one by one, we all had to grow up.

When it seems the magic slipped away,

We find it all again on Christmas day."

~from "Believe" by Glen Ballard and Alan Silvestri



Everything they say about seeing Christmas through a child's eyes is true — but I'd nearly forgotten.
Now that there's a small boy in my life again, I've been rereading The Polar Express (two times in one night this week) and rediscovering the magic of flying reindeer and jingling sleigh bells. Chris Van Allsberg's award-winning picture book was published the year my son was born (1985) and was a holiday hit in our home in the early 1990s. I still feel a catch in my throat every time I read the part where the boy finds the lost sleigh bell in a small box under his Christmas tree.
Thanks to our toddler grandson, this season we've also made sugar cookies with "sprinkles." We've toured the neighborhood Christmas lights and marveled at the holiday light displays at the Detroit Zoo. Elves and snowmen occupy several shelves throughout the house — and after years of absence, there's a Christmas tree in our living room again. In short, those of you who think of me as "The Halloween Queen" might wonder which Dickensian ghost has gotten to me.
I hope you, too, have rekindled your own childlike sense of wonder, wherever you are. And I hope your "first gift of Christmas" is truly magical. ~Cindy La Ferle
I'll be taking a break for a few days and will see you next week.… In the meantime, you're always welcome to explore my personal reflections and other additional content on the "Life Lines" home page.