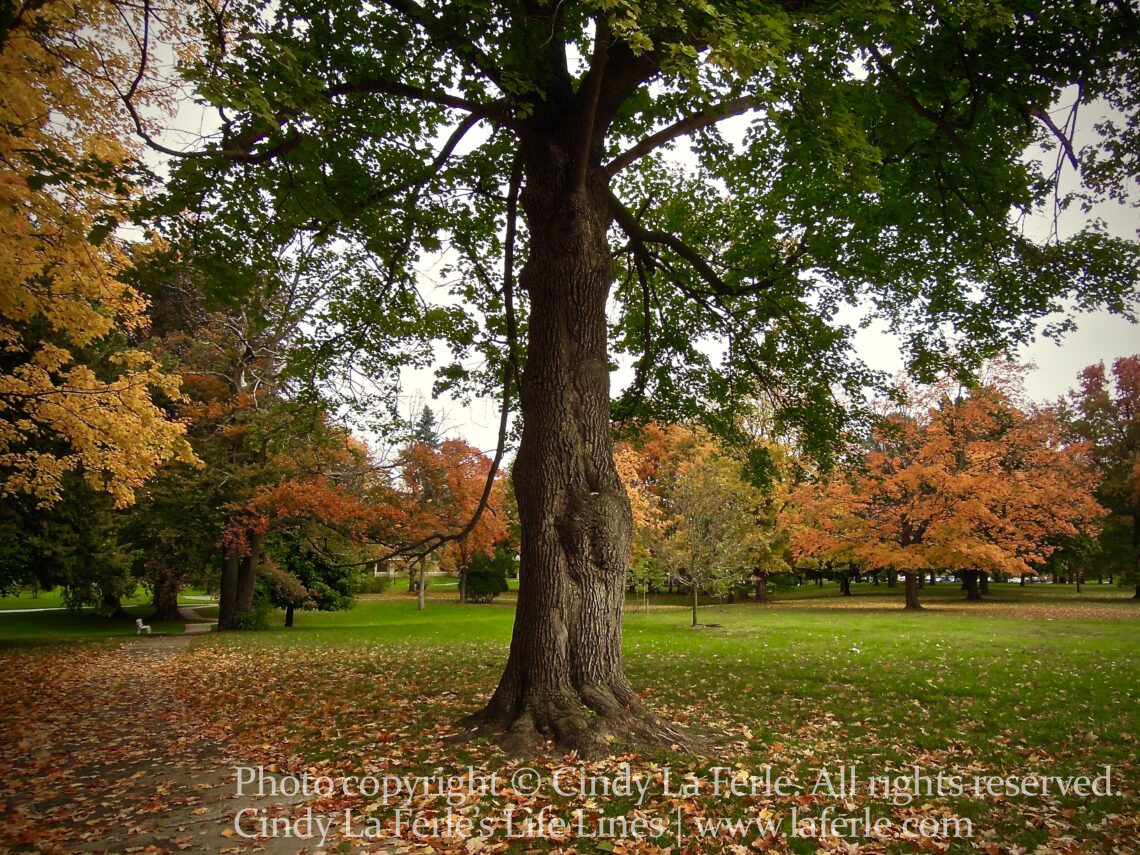 "October is the month of painted leaves.
Their rich glow now flashes round the world.
As fruits and leaves and the day itself
acquire a bright tint just before they fall,
so the year near its setting.
October is its sunset sky;
November the later twilight."

~Henry David Thoreau, Autumnal Tints
You don't have to look hard to find poems, essays, or quotes in praise of beautiful October. I copied today's quote in my journal after reading Thoreau's Autumnal Tints during my first fall semester in college — back in 1972. Today, it's still my favorite quote in reference to my favorite month.
October inspires reflection. As Thoreau notes, it announces the beginning of the end of the year, reminding all of us to take stock of the previous seasons. It's a harvest of remembering. How will you celebrate the month of October? ~CL
Photo: The Commons in Traverse City, MI, by Cindy La Ferle
Miss any posts this week? Check out additional content, social media sharing options, and other features that don't show in your email on the Life Lines home page