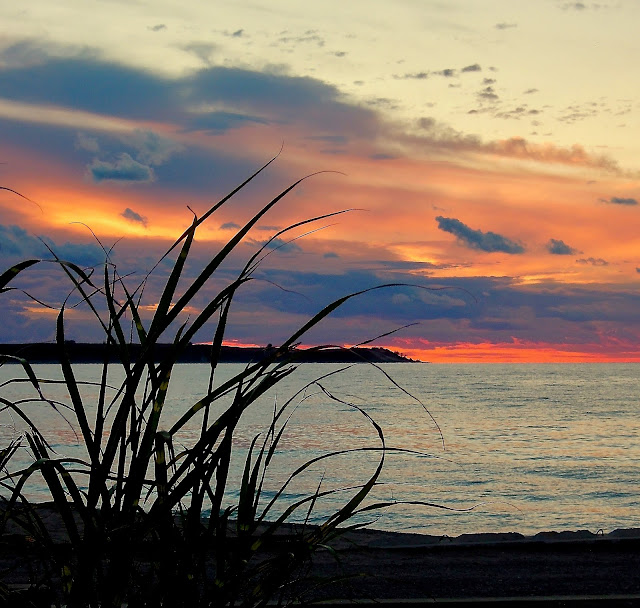 "Summer nearly does me in every year. It's too hot and the light is unforgiving and the days go on way too long." ~Anne Lamott, humorist and author
Sure, we complain about summer's heat and humidity, but who really wants to see it end? We tend to think of Labor Day weekend as summer's farewell — but the season isn't officially over until the autumnal equinox on September 22. So let's not rush things.
For the next three weeks, I plan to savor every day of summer that's left. I'll spend more time outside, for starters, knowing it won't be long before my garden is buried under fallen leaves. A piece I wrote about the last days of summer contains my list of simple pleasures to enjoy before the season ends. If you missed it earlier, you can find it here. Here's to a wonderful weekend! ~CL
Photo of the sunset on Lake Michigan in Glen Arbor, by Cindy La Ferle
Did you know that "Life Lines" posts can be shared on social media? Look for sharing options in the lower right corner of each post on the blog's home page.