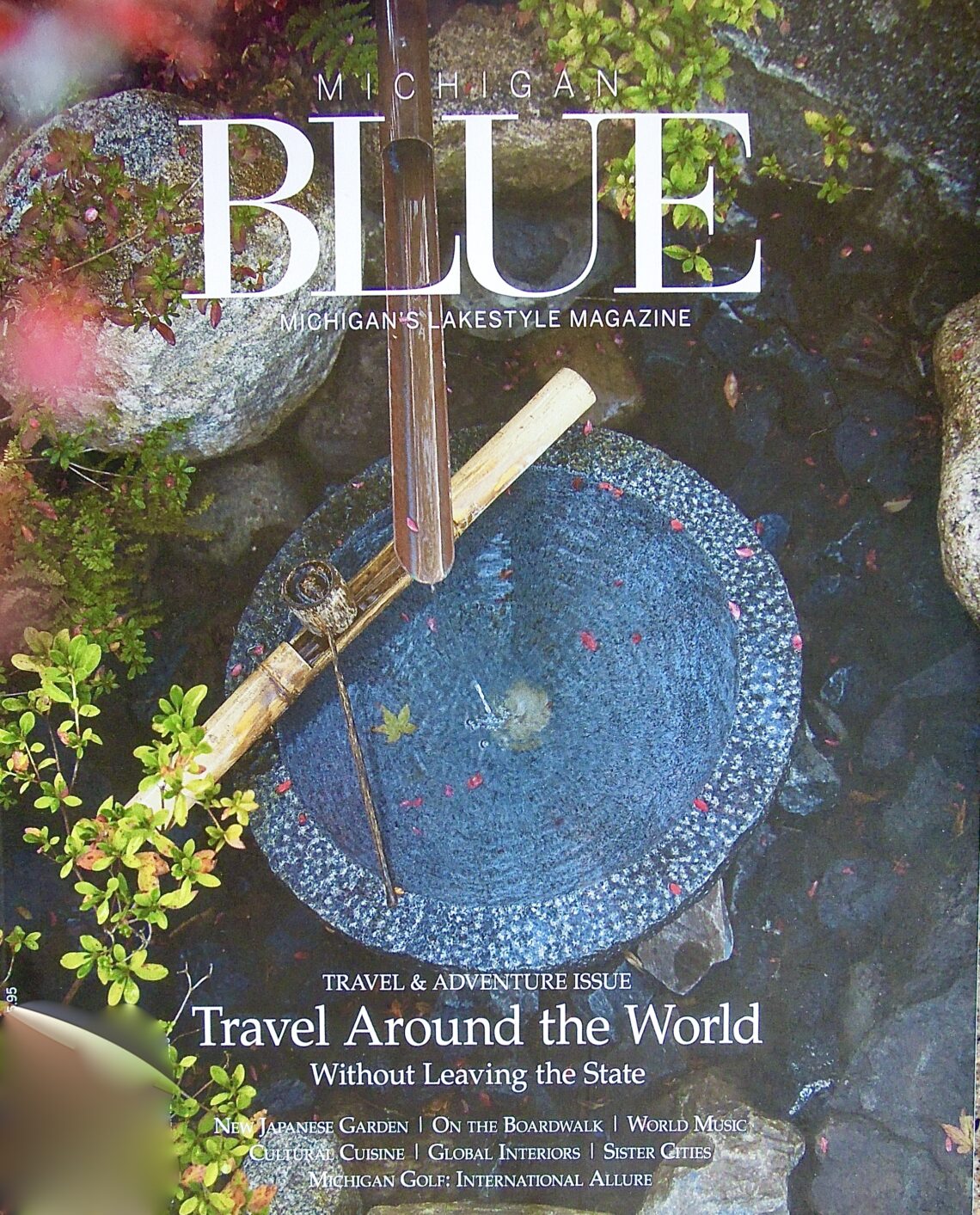 Meijer Gardens & Sculpture Park: "Uncovering Serenity"
My love affair with Japanese gardens began many years ago when I was a student at Cranbrook Summer Theater School in Bloomfield Hills. Later, when I had a home of my own, I created a small Japanese garden in a corner of our back yard.
When the editor of Michigan Blue asked me to write a feature story about the newly installed Japanese Garden at the Frederik Meijer Gardens & Sculpture Park in Grand Rapids, Michigan, I jumped at the chance. This magnificent eight-acre landscape is a work of art — and well worth a visit. You can read my feature here, in the "Travel & Adventure" issue of Michigan Blue.