One year later: Notes from my quarantine journal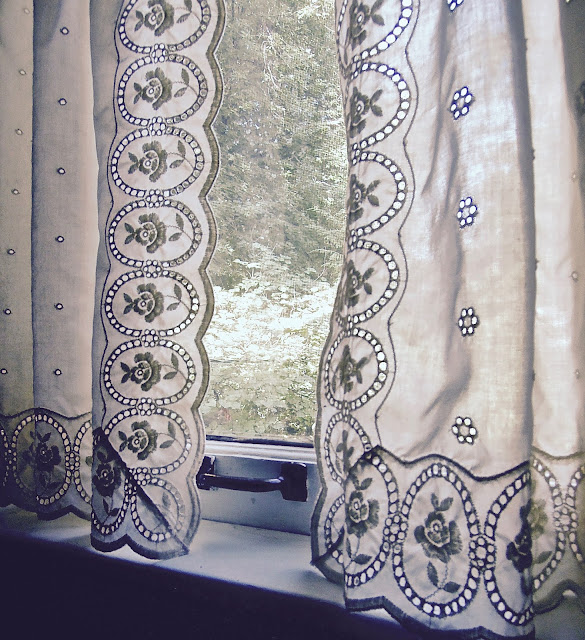 Cindy La Ferle
"Life can only be understood backwards; but it must be lived forwards."
~
Søren Kierkegaard
March 11, 2021…
Today marks the one-year anniversary of the start of the COVID-19 shutdown in our embattled-but-not-beaten United States of America. To date, nearly 530,000 American lives have been lost to the virus.
One year ago today, my husband, Doug, was waiting for surgery to reconnect the fingers he'd nearly lost on his left hand, thanks to a brutal accident with a table saw. It was an incredibly scary time to experience a medical emergency of any kind, because nobody — not even healthcare workers — fully understood the threat of COVID-19 or how to deal with it.
The following dark days and weeks morphed into a surreal blur of medical activity. I changed Doug's bandages daily, then every other day, hoping and praying as I washed his wounds and rewrapped them carefully in gauze, that he'd keep all of his fingers and eventually regain use of them. Doug is a gifted artist, an architect, and a musician — a person whose hands are vital to his creative work, his soul.
It broke my heart to watch him go through this. And it broke my heart to see our entire nation reeling from rising death tolls and stumbling through relentless fear of the unknown.
From the start, over-scheduled healthcare professionals and essential workers faced the challenges head-on. (Bloated politicians fiddled in denial while the country went down in flames.) I've always admired healthcare providers above all — but my admiration for their courage and unselfish devotion quickly became hero worship. Had I been much younger, I would have rerouted my career path and enrolled in nursing or medical school. No kidding.
In those early weeks, everyone was anxious — if not completely terrified. But we adapted and survived. Doug's wounds healed over the course of several months. Meanwhile, we dutifully followed the guidelines for social distancing and masking.
We relied on grocery delivery during the first few months of the pandemic, then started shopping for our own groceries. Poring over cookbooks as if they contained the secrets of longevity, I learned to be a better, more efficient cook and housekeeper. I learned to conserve more, waste less. I never took a single meal (or roll of toilet paper) for granted.
Home comforts
We finished remodeling our kitchen, despite several snags and pandemic interruptions. I reorganized cabinets and cupboards. I sorted, pitched, purged, and cleaned nearly every corner of my own little universe. In the process, I fell in love with our home all over again.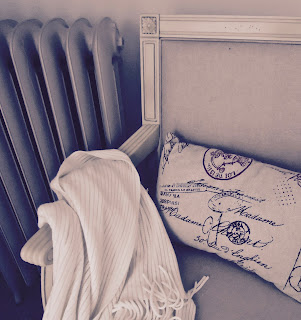 Cindy La Ferle

Of course, there were days when these aging plaster walls felt confining — especially during those weeks when the death rates soared and it seemed as if the infernal monotony of the lockdown would never end. For the most part, though, I felt deeply grateful for the abiding sense of comfort this house wrapped around me while the outside world fell apart.
"Home" became a sacred space. As I cleaned and sorted, it often occurred to me that one day we'll likely sell this place and move into something smaller. That thought alone kept me anchored in the present moment, savoring the time I have left to spend here. As I write this, I recall a quote from Mark Twain, another shameless homebody:
"To us, our house was not insentient matter — it had a heart, and a soul, and eyes to see us with; and approvals and solicitudes and deep sympathies; it was of us, and we were in its confidence, and lived in its grace and in the peace of its benediction."
Today is my parents' wedding anniversary, too. They would have been married 70 years if they were alive. They were sweet, good people with expansive, tender hearts — hearts that eventually brought them down. I can't imagine how they would have survived the pandemic, or what they would have thought of the toxic political turmoil that oozed around it from the start. As much as I miss my folks, I'm glad they weren't here to witness that.
Rowing past Bird Box
Some days it felt as though we were all rowing blind-folded through the dark like terrorized characters in Bird Box. At the start of the pandemic, there were few words of encouragement or guidance from our national leadership. We were on our own. Like everyone else I know, I had apocalyptic nightmares and countless sleepless nights. I often questioned the durability of my mental health.
To pull myself through it, I was often magically drawn to the comfort and solace of my oldest, trusted friends — the ones who've shared a deep history with me. In retrospect, my early pandemic anxiety was so exhausting at times that I had little energy left for people who didn't know me well. Friends who'd patched the frayed edges of my soul in the distant past, especially, gifted me with the strong dose of nostalgia I often craved. I'm grateful for that too.
And our shelter dog, Coco … Doug and I just can't imagine how we would have endured the past year without her calming presence. She has kept us relatively fit, too — despite our over-consumption of chocolate and peanut butter granola bars. Without fail, our sweet dog has nudged us outdoors for daily visits to the local walking trails, reminding us over and over again that pets and nature are essential to our mental and physical health.
Finally, getting the second dose of the Covid-19 vaccine has rekindled my enthusiasm. It's not just the prospect of hitting the road and traveling to exotic locations again — though Doug and I will do that, too, someday.
What I really missed are the local haunts, the places that make a community feel like a friend. I missed the small rituals of normalcy. Shopping online was convenient, and I owe another debt of gratitude to the essential workers who deliver goods for Amazon. Still, like Emily in Our Town, I missed stepping beyond my front porch for simple things I need or simply enjoy, including fresh coffee at a neighborhood diner.
Now, fully vaccinated, I'm able to browse and linger at my local bookstore without fear of getting sick. And earlier this week, I finally returned to one of my happy places, Leon & Lulu in downtown Clawson, where I enjoyed the freedom of buying Easter gifts for my baby grandson. I was so thrilled to see the inside of the store — the bright lights, the cool merchandise, and the friends who work there — that I fought tears of happiness all the way back to my car, shopping bags balanced in both hands. ~Cindy La Ferle
All previous posts from

"My Quarantine Journal"

are posted in order (from last to first) here.
Miss any posts this week? Look for additional content and social media sharing options on the
home page.