Getting vaccinated: Notes from my quarantine journal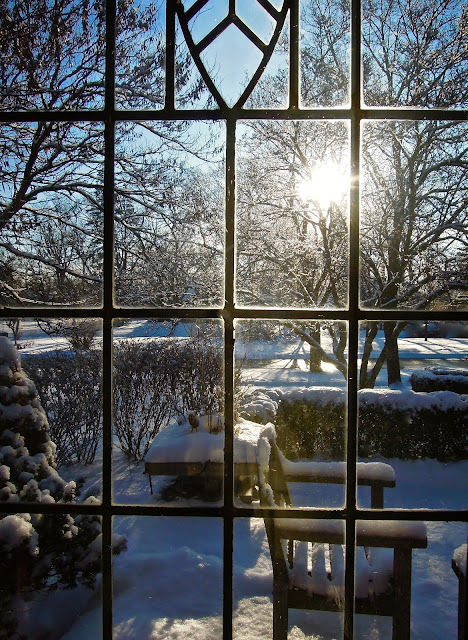 Cindy La Ferle
"Little darling, I feel that ice is slowly melting.
Little darling, it seems like years since it's been clear.
Here comes the sun, here comes the sun,
And I say, it's all right."
~"Here Comes the Sun," lyrics by George Harrison
I wish news anchors would stop overplaying stories about the anti-vaxxers and anti-maskers who claim COVID-19 is a hoax. As a wise friend reminded me, most Americans have quietly adapted to pandemic restrictions — and are working together to heal our country.
Over the past year, we've soldiered on. We've quarantined, worked at home, read more books, tried new recipes, repaired our homes, shopped in masks, worried about our essential-worker friends, and burned our hands pulling yet another home-cooked meal out of the oven. Along the way, we've refined the art of long-distance relationships.
And sometimes, lives abruptly ended. Over the past year, friends and neighbors buried spouses and parents (another lost a son) without the comfort and closure of proper memorial services. Not all of the losses were caused by COVID-19, but that's not the point. The bereaved had to mourn in isolation while the rest of us tried to console their grieving hearts from a distance.
But yes, we have adapted. As Bob Marley wrote, "You never know how strong you are until being strong is the only choice you have."
For the most part, we're all suffering the mind-dulling symptoms of acute boredom. A friend who's wintering down south hit the nail on the head when she told me she feels as if she's "stagnating." She knows, of course, that it's a privilege to enjoy time outdoors in a beautiful climate … But still. It doesn't matter where we live, or whether we're retired or employed or blessed with a vacation home. Everyone is forced to move through each day on a very short tether, thanks to the ever-present threat of the virus.
That said, I'm starting to rekindle my browbeaten sense of hope — a belief in brighter days ahead. Spring is coming, literally and metaphorically. Ever so cautiously, my old friend optimism is returning, ready to crack open the door and tip-toe outside.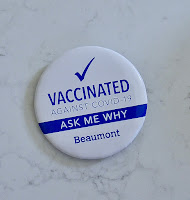 C. La Ferle
Last week, Doug and I got the second dose of our COVID vaccines at William Beaumont Hospital.
The process was easy — exceptionally well-organized — and we were in and out of the clinic in less than 45 minutes. On our way back to the car, I tearfully remembered the brilliant scientists, medical researchers, and healthcare workers who labored overtime to make this possible.
To say that I'm grateful and relieved would be an understatement. Two days after receiving the shot, I gleefully headed for the grocery store. For the first time in a year, I shopped without feeling as though bagging tomatoes and broccoli for dinner was part of a stealth mission.
Nothing compares to the feeling you get when the ever-present burden of fear and anxiety is suddenly lifted. Of course, I will still follow the rules of courtesy and safety: I will mask up in public and maintain a safe social distance when required.
Many of my friends and family members are now vaccinated too, which is expanding my rush of happiness along with my social bubble.
I like to imagine us all sitting around a table at an outdoor cafe on an early spring afternoon — one of those miraculous "gift days" when the temperature soars way above normal and everyone steps outside to feel the sun beaming on their skin, reborn. ~Cindy La Ferle
Did you miss any posts this week? For more content, and social media sharing options, please visit the
home page.
All posts from "My Quarantine Journal" are posted in order (from last to first)

here.