A pandemic birthday: Notes from my quarantine journal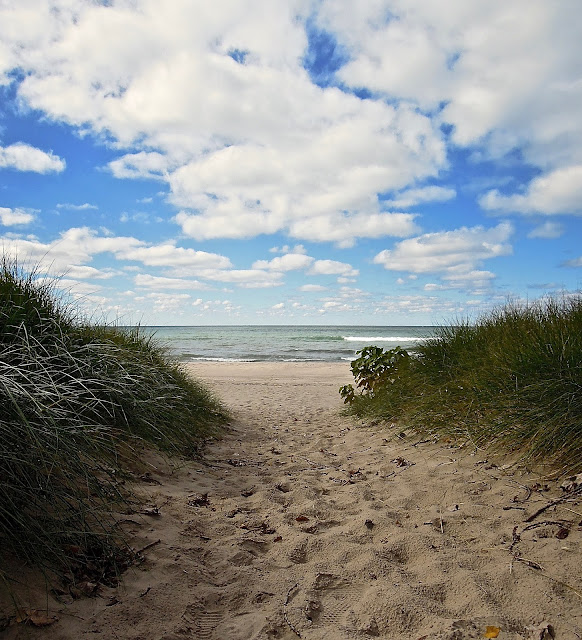 Silver Beach, St. Joseph / Cindy La Ferle

"Each experience in your life was absolutely necessary in order to have gotten you to the next place, and the next place, up to this very moment." ~Dr. Wayne Dyer
August 6, 2020

I tend to feel more ambivalent about my birthday as I age. I'm grateful for my life — and all the people and animals I've loved. Yet I still experience a vague sense of melancholy, knowing that time is moving ahead quickly and will, eventually, leave me behind.

Celebrating a birthday — your own or someone else's — is especially poignant during a pandemic. Mortality stares us down daily on the news with grim COVID-19 statistics. Given the awkward limitations of social distancing and the challenges of shopping safely for gifts or cards, you have to get creative. And while some people might enjoy the thrill of risking their health for dinner, drinks, and birthday cake in a restaurant, I am not one of them.

My immediate family and I celebrated my birthday a few days early last weekend, meeting at our second home in St. Joseph. We've spent more time sheltering in place there, ever since Governor Whitmer lifted pandemic restrictions on traveling to vacation homes and cottages. Our proximity to the woods and water never fails to calm my nerves and restore my sanity; I miss that when I return to suburban Detroit.


Cindy La Ferle
Having our son, daughter-in-law, and baby grandson with us made it feel more like a party. I was reminded that the best gift I could ever receive is the rich experience of being with loved ones, any day of the year. Topping it off, the kids grilled a terrific dinner for us, using the local farm-fresh corn our next-door neighbor had left on our doorstep.

A few days earlier, Doug and I received the results of our COVID-19 tests and were relieved to learn that both of us tested negative.

Once again, the pandemic forced us to pause and appreciate the essential and the elemental.

Wherever we are, we're living in a new-age "survival mode" — gathering food, preparing meals, rethinking our choices, and taking better care of our immediate surroundings. Our pace is slowing down, though I usually manage to stay mindfully occupied until each day's end. A small part of me wonders if I'll ever want to go back to the way things were.

Adapting to these changes hasn't been easy in a culture that groomed us all to stay frantically busy and "successful" — and to spend money as quickly as we earned it. In these strange, unsettling times, we can either mourn the loss of our former lifestyle, or find thoughtful ways to rebuild another. ~Cindy La Ferle


You can read earlier posts from my quarantine journal here. All previous pieces will appear in order, last to first.