Hope, humor, and going a little nuts: Notes from my quarantine journal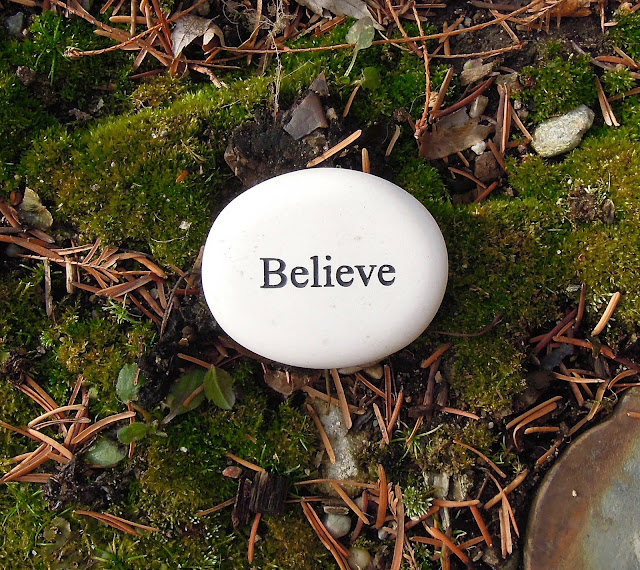 Cindy La Ferle
For social media sharing options and more content, please visit the home page and look for the beige box located below each post.
"Hope is not about proving anything. It's about choosing to believe this one thing, that love is bigger than any grim, bleak shit anyone can throw at us." ~Anne Lamott, Plan B: Further Thoughts on Faith


July 10, 2020

Every morning, I stumble out of bed, make the coffee. Wandering through the house and my garden at dawn, I look for an anchor of normalcy — or something positive to float me through another day of this infernal pandemic. I commune with the basil and parsley; I water the potted begonias and ferns.

Even though I'm limiting how much national news I watch lately, I still can't shake the feeling that I've somehow scored a permanent seat at the Mad Hatter's tea party. Has the whole damned country gone crazy? Or is it just me?

Most days, I cling to my home, my husband, and my dog for moral support and sanity. I read, write, cook meals, order more groceries, clean house, rinse and repeat. When I'm feeling exceptionally brave, I drive to CVS to pick up prescriptions.

It also helps to have a team of smart, empathetic friends who help me make sense of things, listen to my worries, validate my concerns, and put most of the madness and chaos in perspective. A few have doubled up their efforts to stay in touch, and, along with my husband, they're a lifeline.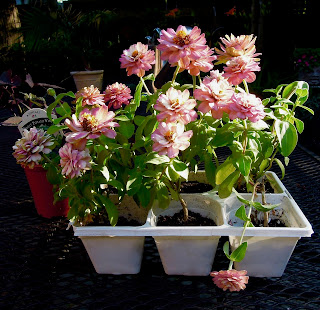 Cindy La Ferle

Here's the short version of what my best friend from high school texted yesterday: "How are things going this week? And how's your mental health?" At first I laughed aloud when I read the reference to mental health. But then it hit me that my perceptive friend was serious.

Though we consider ourselves "mostly recovered," both my friend and I have struggled with depression after long bouts of grief and loss in the past. My own major bout of depression was triggered by my late mother's death nearly six years ago. Mom suffered seven long years of heart disease, dementia, and a list of other major health crises. I didn't realize — until after I started seeing a grief counselor — that I should have sought therapy much sooner. I wrote about this in a piece for PsychCentral, here.

Pandemic paranoia: We're all crazy

Just as it threatens our physical health, the COVID-19 pandemic — and the social isolation it necessitates — is collectively messing with our national mindset. We're all lonely, worried about our safety, worried about our loved ones, and stressed about the national economy. Worse yet, pandemics have a way of exacerbating our unresolved losses and grievances.

No wonder everyone's so combative now.

As Anne Frank once said, I still want to believe that most people are kind and "good at heart," but it's really, really hard sometimes.

I'm still astounded to see that some people in this battered country are refusing to follow social distancing guidelines, or wear protective masks. It's hard to respect anyone who shows such flagrant disregard for others. If it weren't such a risk to get anywhere near these fools, I'd grab them by the shoulders and remind them that there are thousands of heroic healthcare workers putting their lives on the line to save us — and they need our cooperation. Is wearing a mask in public so much to ask in the name of slowing the spread of the virus?
We all want our lives back. Nobody wants to live in a pandemic bubble. Nobody is enjoying this. As one morning talk show host pointed out this week, there's probably something seriously wrong with you if you're NOT experiencing the mental-health impact of this relentless, chaotic public health crisis.

What can we do?

These days I catch myself acting impatient, furious, resentful, and a little paranoid. I'm not sleeping well; I'm exhausted.

Whenever I reach a low point, I tend to withdraw or retreat. Which partly explains why I've also been on the receiving end of anger and disappointment from family members and friends who've made it clear that I've been neglecting their needs. They're suffering from pandemic stress too. Who'd blame them for accusing me of being self-absorbed?

Like everyone else, I have too much extra time on my hands. I could choose to numb out with hours of mindless television, but I've opted instead to confront my own demons, regrets, and failures. Ruminating on the past in recent weeks, I've noticed that troubled relationships (and my own failure to resolve them) have bubbled to the surface for close examination. Maybe something constructive will grow out of this, in the long run. Maybe I'll learn to forgive myself, too.

Humor helps — even more than a bowl of Chex mix and a generous pour of pinot noir. Early in the pandemic, I discovered comedian Leslie Jordan, who documents his pandemic frustration in daily Instagram posts. When I'm feeling especially down and blue, I'll watch Leslie several times, never tiring of his goofy "pillow talk" musings.
"I'm bored shitless," he declares in his delightful Tennessee drawl. "What are y'all doin'?" I'll burst out laughing and feel better each time I see him.

My late father, who was a certified master of optimism and the family clearinghouse of fart humor, often had the same effect on me. Lately I've been recalling some of the crazy, off-the-wall things Dad would say or do to make me stop taking myself so seriously. That's one of the things I loved most about him.

But there's no denying the fact that these are exceptionally dark times. The national COVID death toll hovers near 134,000 today, with new cases spiking daily in some states at a frightening rate. There's no vaccine, no end in sight. The whole planet feels like it's spinning off its axis and hurling toward who-knows-where, and sometimes the only thing you can do is find refuge in the silly or the ridiculous. ~Cindy La Ferle
________
For more like this, you can read earlier posts from my quarantine journal here. All previous pieces will appear in order, last to first.