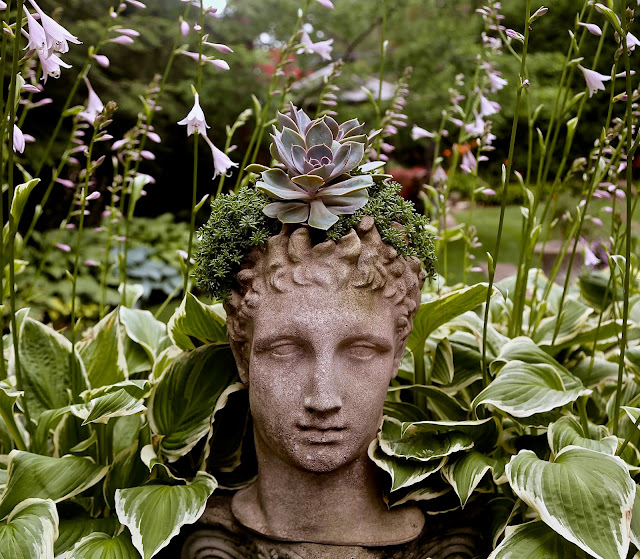 My photos in Michigan BLUE
Those who've followed this blog for a while are familiar with my old friend, Apollo. This month, a couple of my garden photos, and Apollo himself, are featured in a Michigan BLUE Magazine piece by Detroit journalist Jeanine Matlow. Titled "Hot Pots, Creative Expression," the article includes tips for planting container gardens.
The Spring 2020 issue of Michigan BLUE showcases the natural beauty of our state, including a gorgeous feature on the gardens of Mackinac Island.
To see my photos in this issue,
please click here
.
While you're visiting the site
, please take a moment to check out the variety of articles and photos essays on our state. It's the perfect eye candy for armchair travelers with cabin fever.
~Cindy La Ferle