Revisiting "The Artist's Way" workshop
"No matter what your age or life path, whether making art is your career or your hobby or your dream, it's not too late or too egotistical or too selfish or too silly to work on your creativity."

~
Julia Cameron,
The Artist's Way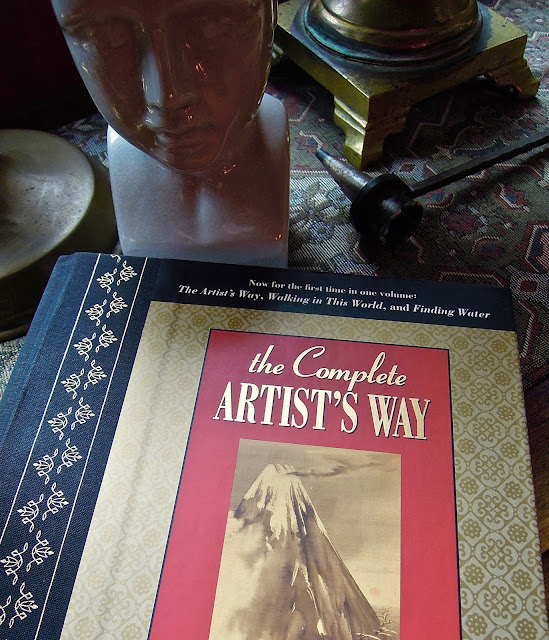 Cindy La Ferle
For social media sharing buttons and more content, please visit the home page.
Please share with your friends.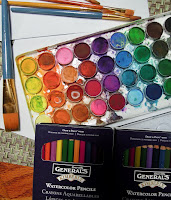 C. La Ferle

Please join me at the Royal Oak Public Library for "Rediscovering The Artist's Way: A Two-Part Writing and Creativity Workshop."

Julia Cameron's guide is now considered a classic — and its basic tools have become standard practice for writers and artists in a variety of genres. For years, I've borrowed tips from The Artist's Way when I've needed inspiration for a new piece of writing or an art project.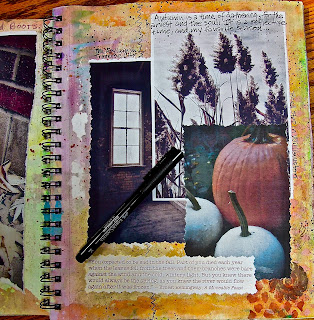 A page from my art journal / C. La Ferle
Offered on two evenings this month, my workshop sessions at the Royal Oak Public Library will review the basic tools of this beloved guide. Workshop participants will write and discuss a few of the exercises from The Artist's Way Workbook. Whether you're planning to write, paint, compose music, make a film, or explore other creative paths, this workshop will get you started.

Please bring your favorite pen and notebook to use in class. The two-night program is free to the public, but pre-registration is required to reserve your space. Phone the ROPL at 248-246-3700.
____________
DATES: Wednesdays, October 16 and 23
Please note that this is a two-part series. Material covered in the workshop on October 16 will not be repeated on October 23.
TIME: 7pm
LOCATION: The Royal Oak Public Library Auditorium