Review: Public typewriters and indy bookstores
"Maybe one day we will write enough books
and read enough words
to understand each other.
I hope."
~Notes from a Public Typewriter,
Edited by Michale Gustafson and Oliver Uberti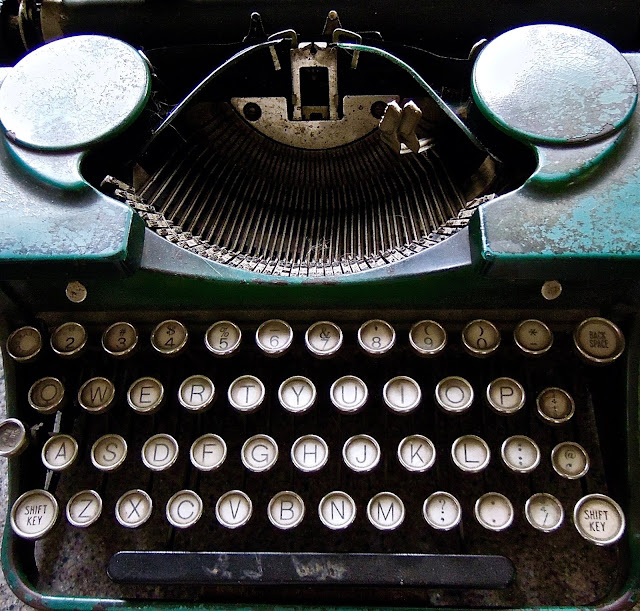 My vintage Royal / Cindy La Ferle
Please visit

the home page

for additional content.
Parts of this blog don't appear on digital devices.

My son has a knack for buying perfect gifts. During a recent visit to Ann Arbor, Nate surprised me with a copy of Notes from a Public Typewriter, a delightful compilation of messages composed on the public typewriter at Literati Bookstore.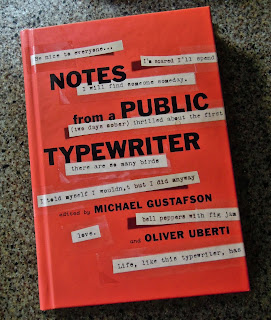 Since 2013, customers at the indy bookstore in Ann Arbor have been sharing their hopes and dreams — almost always anonymously — on a typewriter left for their use on a table. From hilarious to heartbreaking, the messages include love notes, haikus, philosophical ramblings, random observations, and confessions. Laced throughout the book are co-owner Michael Gustafson's short essays on how the typed messages have impacted Literati visitors — and even changed lives. Many will touch your heart.

Not surprisingly, the book is earning national attention and was featured on NPR. If you enjoy manual typewriters and sweet stories about words bringing people together, you'll appreciate this little book as much as I do. ~Cindy La Ferle