"Visit environments that expand your mind.
Spend time with people who inspire you.
Read books. Grow. Get better.
Your life is your choice."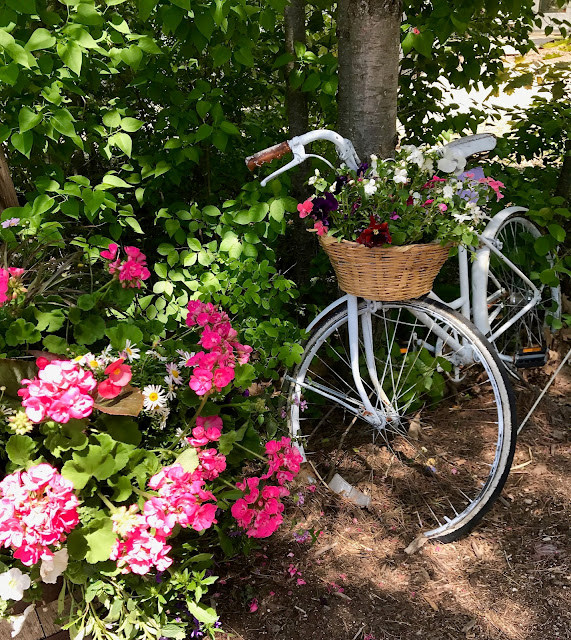 At the Bay Lavender Co., Glen Arbor / Cindy La Ferle
_______________
Please visit the home page for additional content. Parts of this blog do not show on digital devices.
I'm a longtime fan of
Marc & Angel Hack Life
. Whether I've been dealing with a chronic illness or grief and loss, the wisdom of Marc and Angel Chernoff has guided me through some rough days and given me the emotional tools to move past my own obstacles. (You've probably noticed that I quote them often here.) So I was thrilled to learn that they've just published a new book — which is earning national attention and rave reviews. If you're looking for life-changing advice,
Getting Back to Happy
, should be at the top of your summer reading list. ~Cindy La Ferle