Posted on May 9, 2015
Filed Under Columns & essays | 2 Comments | Email This Post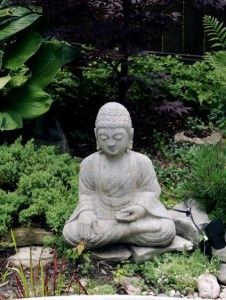 Had you told me six months ago that I'd soon be practicing chair yoga or aerobic dance moves with my mother-in-law, I would have laughed out loud. In recent years, I've struggled to find a fitness routine that doesn't strain my bilateral hip replacements. Everything I tried, from Hatha yoga to zumba, left me feeling sore, humiliated and eager for the classes to end….
To read the rest of my column in this month's Michigan Prime, please click here and flip to page 5. The print edition is delivered monthly to subscribers of the Sunday Detroit Free Press.
Posted on April 24, 2015
Filed Under From my quote journal, Just for writers | 2 Comments | Email This Post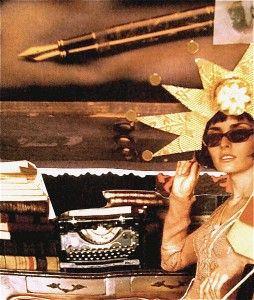 "Publication and temporary creative successes are something you have to recover from. They kill as many people as not. They will hurt, damage and change you in ways you cannot imagine. The most degraded and sometimes nearly-evil men I have known were all writers who'd had bestsellers. Yet, it is also a miracle to get your work published. Just try to bust yourself gently of the fantasy that publication will heal you, will fill the Swiss cheesey holes. It won't, it can't. But writing can. So can singing." — Anne Lamott, from her essay on turning 61
"Rock Star Writer" collage: Cindy La Ferle
Posted on April 22, 2015
Filed Under Columns & essays, Events & news, Just for writers | Leave a Comment | Email This Post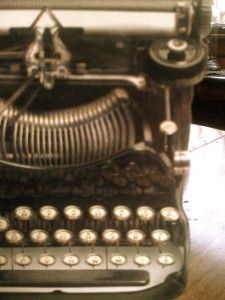 Last week, I posted a column I wrote about my son's boyhood career as a newspaper carrier. This week, I heard from a fellow newspaper columnist who happened to spot a feature article I wrote for Writer's Digest on how to snag your own newspaper column. Until my friend contacted me, I wasn't aware that the archived piece (from 2008) is now available to read online.
Though it's not as easy to land a column today, it's not impossible if your area of specialty isn't well represented yet. To read my article in Writer's Digest, click here.
Posted on April 19, 2015
Filed Under Events & news, From my quote journal | Leave a Comment | Email This Post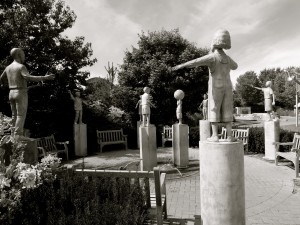 "Time together is the primary ingredient for friendship. Unless your time together is automatic — meaning you're both paid to show up at the same job or both attend the same church — there is no other way to foster a close friendship without someone initiating that time together. Growing a friendship requires initiation. A lot of it. If you want a friendship then you should be ready to reach out and invite several times." — Shasta Nelson, author of Friendships Don't Just Happen
Meijer Garden and Sculpture Park photo: Cindy La Ferle
Posted on April 17, 2015
Filed Under From my quote journal | 2 Comments | Email This Post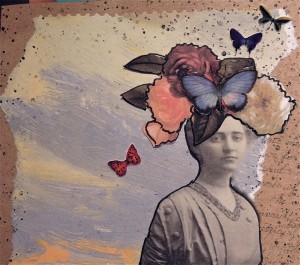 "My little bit of earth in the front garden is one of the places that I find my bearings. The rhythm of my day begins with a cup of coffee and a little bit of weeding or dreaming." ~Betsy Cañas Garmon
Artwork by Cindy La Ferle
« go back
—
keep looking »