Posted on October 28, 2016
Filed Under Columns & essays, Events & news | 5 Comments | Email This Post
Sorting through my mom's papers after she died, I found a copy of this essay, which I wrote after my father's passing in 1992. First published in the October 1998 edition of Mary Engelbreit's Home Companion, it's also included in my book, Writing Home.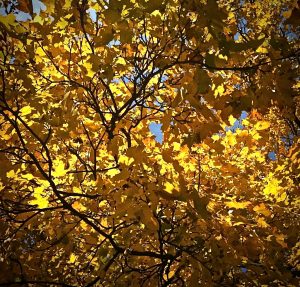 Lately I've been thinking of these lines from Anne Mary Lawler's poem about the seasons: October dresses in flame and gold, Like a woman afraid of growing old. 
This is a potent month for memories. Yesterday I watched while my son and the children next door tumbled like acrobats in the fallen leaves. (Is there a kid in the Midwest who hasn't done this?) And later in the evening, I sniffed the familiar aroma of wood-burning fires, another indisputable sign that winter is on its way.
For me, the smoky scents of October always evoke a favorite memory of my father raking leaves in the small backyard of our first home. The memory is more than three decades old, but it glows as vividly as the logs crackling in the grate tonight.
When I was growing up — before environmental laws — everyone in my neighborhood raked leaves into neat brown piles, then burned them near the curb or in backyard bonfires. Dry and brittle as bones, the leaves and twigs snapped furiously when introduced to a match. In those days, October weekends seemed to drift in clouds of gray-blue smoke — the perfect prelude to Houdini's Halloween.
Like most fathers, mine worked on weekdays, and often spent his weekends doing yard work. Long before the term "quality time" was coined by childcare experts, Dad would enlist my help raking leaves on Sunday after church.
I offered very little assistance, preferring to toss his neatly piled leaves back into the air, or to roll in what remained of his handiwork. Regardless, he seemed to enjoy my reckless company — and I enjoyed the novelty of helping him. Unlike my mom, who would have seized the opportunity for "girl talk," my dad didn't always communicate with words.
On those brisk autumn afternoons, with the sun glinting through bare branches of oak and maple, it was enough for us to be together. He raked, I rolled, and nothing of dire importance was ever said.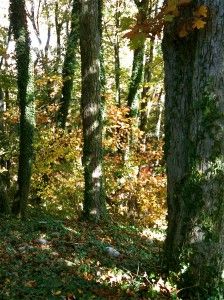 Still, young as I was, I felt the ancient ache and pull of October.
By then, I understood the seasons were cyclical; that the easy days of summer would return as surely as apples had ripened every fall. But I'd also begun to grasp the concept that time trudges ahead in a straight line, like it or not, ruffling the smooth texture of our days as it marches forward. I couldn't have explained it quite this way, but suddenly I knew I'd have to "yield with a grace," as Robert Frost once wrote, "the end of a love or a season."
I recall watching my handsome young father in his plaid flannel shirt while he whistled and tended his banks of smoldering leaves, their acrid smoke filling my nostrils and forcing tears. I remember wishing that everything could stay the same — that I wouldn't have to grow up or grow old; that autumn afternoons wouldn't bleed to winter.
It was as if I had glimpsed the distant future and seen my father's empty chair at our Thanksgiving table.
Of course, Dad had no idea that I had stumbled on a vast, disturbing truth and was forever changed by it. He worked contentedly, pausing only to watch me or to loosen the dried leaves from the long teeth of his rake. And that is the way I like to remember him: arrested in time on that golden fall afternoon, living in the moment, always whistling.
— Cindy La Ferle
Posted on October 19, 2016
Filed Under Columns & essays, Events & news | Leave a Comment | Email This Post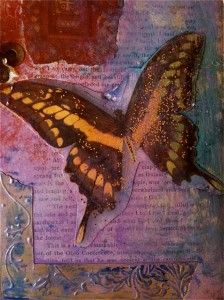 In my October column for Michigan Prime, the focus is on Sharing & Caring, a patient-driven breast cancer support group that meets at William Beaumont Hospital. In recent years, I've had the privilege of leading journaling workshops for this group of survivors — and their courage always inspires me. To read the column, please flip to page 3 of the online edition.
Posted on September 25, 2016
Filed Under Events & news, My artwork | 2 Comments | Email This Post
It's hard to believe that Something Beautiful Every Day — my year-long "creative challenge" — has reached the halfway mark this month. So far, I've posted 189 original photos with quotations, and the new blog has logged more than 31,000 page visits from viewers in 10 countries since it went live in April.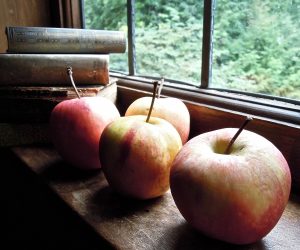 I appreciate all of the subscribers and visitors who've been waking up with me every day. Knowing you're out there gets me out of bed very early each morning — and I look forward to sharing a new post with you before I start brewing my coffee. Your encouraging emails have meant so much to me.
Something Beautiful Every Day began on a gloomy day in March — and it has turned out to be the most enjoyable creative project I've ever attempted. After spending more than 30 years writing feature articles, memoirs, and personal essays, I've felt the need for a creative change — a different way to tell stories and share ideas.
As photographer Jan Phillips wrote: "Photos are our autobiography, a way of telling who we are."
Inspired by Bella Grace magazine, I challenged myself to pair an original photo with a thought-provoking quotation every day for a year. Describing the project to a friend recently, I realized the daily photos I've posted are far more intimate than anything I share on social media networks. These images document the little things I treasure at home, gardens I've tended, dear pets who share my home, and places where I find inner peace. The quotes have special meaning to me as well.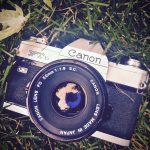 At first, I shared Something Beautiful Every Day with just a handful of close friends. But in June, a newspaper columnist encouraged me to add a subscriber option and open it up to everyone. Since then, it's been featured in The Detroit News Homestyle magazine, HAP's Balanced Living magazine, and was recently endorsed by Beaumont Hospital's Sharing & Caring breast cancer support group as a "positive and inspirational resource."
The project will end in mid-March of 2017 — one year after its launch.
Meanwhile, it's already autumn, my favorite time of the year! I'm always moved by the rich, brooding palette of the season — and my images and quotes will reflect that in the weeks ahead. Thanks again for spending this year with me.
To view Something Beautiful Every Day or subscribe to the blog, please click here.
Photos above: Copyright 2016 by Cindy La Ferle
Posted on September 3, 2016
Filed Under Book reviews, Columns & essays | Leave a Comment | Email This Post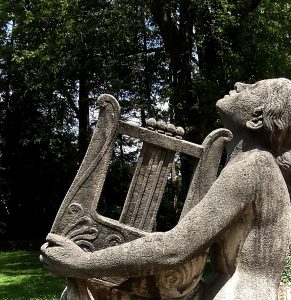 No matter how old you are, it's never too late to learn how to paint, draw, knit, write, or play a musical instrument. Or maybe you're dreaming of dusting off a talent you've neglected while raising a family or pursuing a career?
New studies show that getting creative could be a key to aging well. To read more about this topic, check out my column in the September issue of Michigan Prime, delivered this weekend with your Sunday Detroit Free Press. Or click here to read the column (page 3) in the online edition.
Posted on August 18, 2016
Filed Under Columns & essays, Events & news | 1 Comment | Email This Post
Relationship experts weigh in on the art and science of friendship after 50.
This article originally appeared in the February 2016 issue of Michigan Prime, a supplement to the Sunday Detroit News and Free Press.
As Lennon and McCartney wrote, we all get by with a little help from our friends. But current medical research also shows that our health literally depends on the company we keep. In fact, having an active social network can significantly lower the risk for depression, enhance our ability to cope with illness, and increase longevity, explains Irene S. Levine, PhD, Professor of Psychiatry at NYU School of Medicine and creator of The Friendship Blog.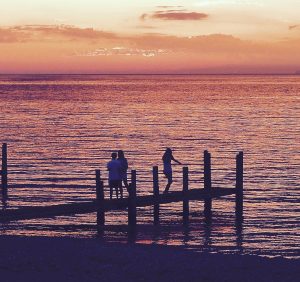 "One study suggests that friends may be more potent than family in enhancing our physical health and emotional well-being," Levine says. Furthermore, as reported by AARP last year, women with large social networks reduce their risk of dementia by 26%.
Yet making new friends while keeping the old can be a challenge for empty nesters and retirees. Gone are the days of commiserating with other parents in the school parking lot, or gathering with coworkers by the coffee maker on weekday mornings. Other factors — including divorce, relocation, or becoming a caregiver – also complicate friendship later in life.
Ironically, Americans collect countless friends and followers on social networks, yet many report a lack of depth in their friendships, says Shasta Nelson, author of Frientimacy: How to Deepen Friendships for Lifelong Health and Happiness (Seal Press; $16).
"Between two-thirds and three-fourths of Americans believe there is more loneliness in today's society than there used to be, and feel they have fewer meaningful relationships than they did five years ago," Nelson says.
Reach out and meet someone
So, how and where do we begin to rebuild our social circles? Introverts, take note.
"Be open to anything," advises Annick Hivert-Carthew, 68, a freelance writer in Auburn Hills. "I've lived in foreign countries for 40 years. It would have been lonely had I not taken the first step to meet people. I believe it's easier for seniors to make new friends because we have more leisure time."
Hivert-Carthew says she smiles a lot, chats with dog walkers and introduces herself to new neighbors. She also joined a senior center, takes classes, and volunteers for organizations.
"My neighborhood has an awesome Bible study group," she adds. "I'm not religious, but I was curious, so I joined the group and I love it. We go to lunch, help each other during illness, share cultural activities, and knit hats for elementary schools in Detroit."
Likewise, Mike Atwood, 68, a retired sales manager in Royal Oak, refuses to isolate himself.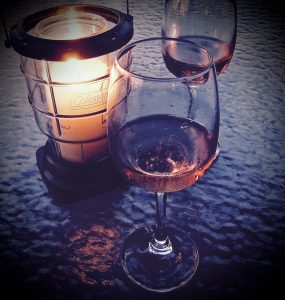 "Making new friends is a matter of staying engaged in life and being interested in other people," he says. "I make a point of meeting in person – not relying on social media to stay in touch."
Shasta Nelson agrees.
"Time together is essential. Unless your time together is automatic — meaning you're both paid to show up at the same job, for instance – there's no other way to foster a real relationship," Nelson says. "Growing a friendship requires a lot of initiation. Repeatedly. If you want to start a new friendship or revive an old one, you have to reach out several times."
Roll with the changes
As we mature, it's natural to put a premium on loyalty and shared history.
Marie Osborne, 58, host of "In the Mix with Marie and Rochelle" on WJR Radio, learned that true friends prove their mettle at life's inevitable crisis points.
"Six years ago, when both of my parents died within three weeks of each other, I was in the funeral home and noticed three of my girlhood friends sitting together and chatting," recalls Osborne, a Royal Oak resident. "At that moment I found the word to describe us. We were 'lifers.' These are the friends who understand you to the core – no words necessary."
After 50, however, we're also less tolerant of what experts call "imbalanced" relationships. More than 60 Prime readers were polled for this article, and several admitted they've dropped "toxic" friends who made them feel used, drained, neglected, manipulated or bullied. As one anonymous reader put it: "With age I have more self-respect, and I seek out friends who treat me well and are fun to be with." Others admitted that they'd grown tired of "always being the one who reaches out" to initiate time together — and consequently allowed those friendships to expire.
According to sociologist Gerald Mollenhorst, most of us reevaluate or replace about half of our friends every seven years, usually due to a change in residence, career or lifestyle. If we're trying to curb unhealthy habits, for instance, we might spend less time with pals who smoke or drink too much.
Or, as Marie Osborne found, some friends simply "drift apart" over time. "Those friends, although still loved, didn't make the return effort of friendship," Osborne explains.
Build your tribe
From Lucy and Ethel to Butch Cassidy and the Sundance Kid, the "best friend" partnership is often idealized in pop culture. Yet it's unrealistic to expect one person to meet all of your friendship needs, warns Levine. It's wiser to build a team of friends, including, say, the empathetic listener, the shopping buddy, the political ally, the fellow film buff, and the pal who loves sports or pets as much as you do.
And while you're expanding your circle, don't overlook friends from different age groups. Reaching across generations will sharpen your perspective on life.
But always take it slowly, Levine advises. "Don't make the mistake of expecting too much too soon. Friendships take time to nurture and develop."
How to be a good friend
Friendship experts and Prime readers agree that friendships thrive on mutual care and effort. Follow their tips to strengthen your own:
*Initiate. Don't wait to be contacted. Invite pals to lunch; suggest special activities; host a gathering. Take turns making plans and follow through.
*Engage. Express interest in others; be a good listener. Don't monopolize conversations with your own issues or problems. Ask questions; remember details about your friends' lives.
*Communicate. Be responsive. Stay in touch with emails, texts, calls and birthday cards. Don't let social media become a substitute for real contact with close friends.
*Reciprocate. Return favors, dinner invitations and other gestures of kindness. Show courtesy and respect. Aim for a balance of give-and-take.
*Support. Be there when times get tough — and to applaud your friends' successes. Refrain from competitive or judgmental comments.
*Respect. Honor boundaries; don't pressure friends to meet your needs.
*Affirm. Never take friends for granted. Express gratitude and affection often.
Photos by Cindy La Ferle, copyright 2016
« go back
—
keep looking »