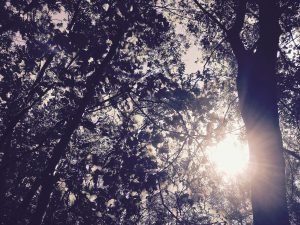 Few things are more rewarding than reaching a creative goal. My photo blog, Something Beautiful Every Day, began last spring as a personal challenge to pair one of my photographs with a meaningful quotation every day for one year.
It's hard to believe the project will end on March 23.
I'm so grateful to those of you who took time to email me whenever a particular post hit home or touched your heart. Your notes of encouragement meant so much — and I've especially enjoyed reading your different interpretations of the quotes and photos.
After a short break, I plan to start another photo blog, or I might put a new spin on Something Beautiful Every Day. As long as you keep your subscription, you'll receive a notice about the new project as soon as it begins. (Something Beautiful Every Day will remain live, so you can revisit all 365 posts any time.)
All subscribers will receive a private link to a special video inspired by the project. Produced by Detroit journalist and videographer John S. Schultz, the video combines music with favorite images posted over the past year. I look forward to sharing this gift after the conclusion of the project, on March 24.