Cindy La Ferle on November 25th, 2013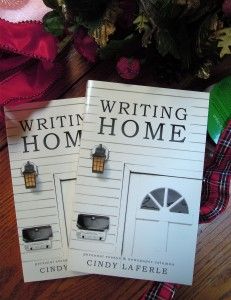 Now in its second printing and available on Kindle, Writing Home is a collection of my published magazine essays and family newspaper columns. Awarded several prizes for creative nonfiction, it's been dubbed "a love letter to home and family life." If you enjoy my personal blog and current newspaper essays, you might appreciate this collection of earlier memoirs, too.
To read excerpts, reviews, and the new introduction to the Kindle edition, please click this link and visit the book's page on Amazon.
Writing Home is an affordable gift for parents, homebodies, and other domestic artists on your holiday list this year. Here's to a happy holiday season!