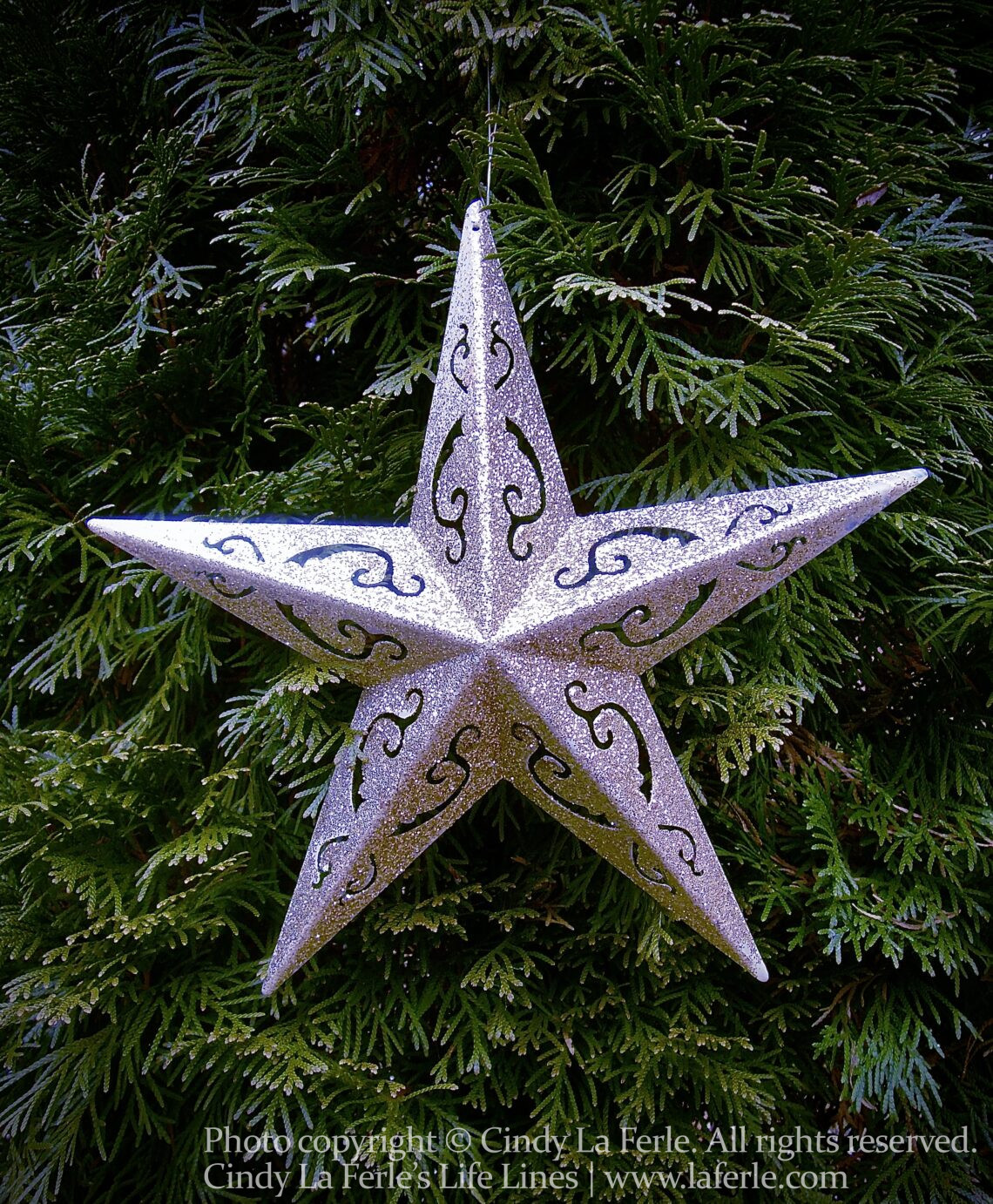 "Maybe one of these days I'll be able to give myself a gold star for being ordinary, and maybe one of these days I'll give myself a gold star for being extraordinary — for persisting. And maybe one day I won't need to have a star at all." ~Sue Bender, Plain and Simple
In our early grade school years, teachers rewarded our best efforts with little gold stickers shaped like stars. Remember the delicious rush of achievement you felt every time your test came back with a gold star at the top?
Even when we're old enough to judge the quality of our own work, some of us still need validation or approval from others — awards, praise, or "likes" on social media. But as today's quote reminds us, when we're truly fulfilled and confident, we don't need those little gold stars anymore. ~Cindy La Ferle
If you missed it in the paper yesterday … "Empty Chairs at Christmas," offers tips on coping with loss and grief during the holidays. To read it online, click here.