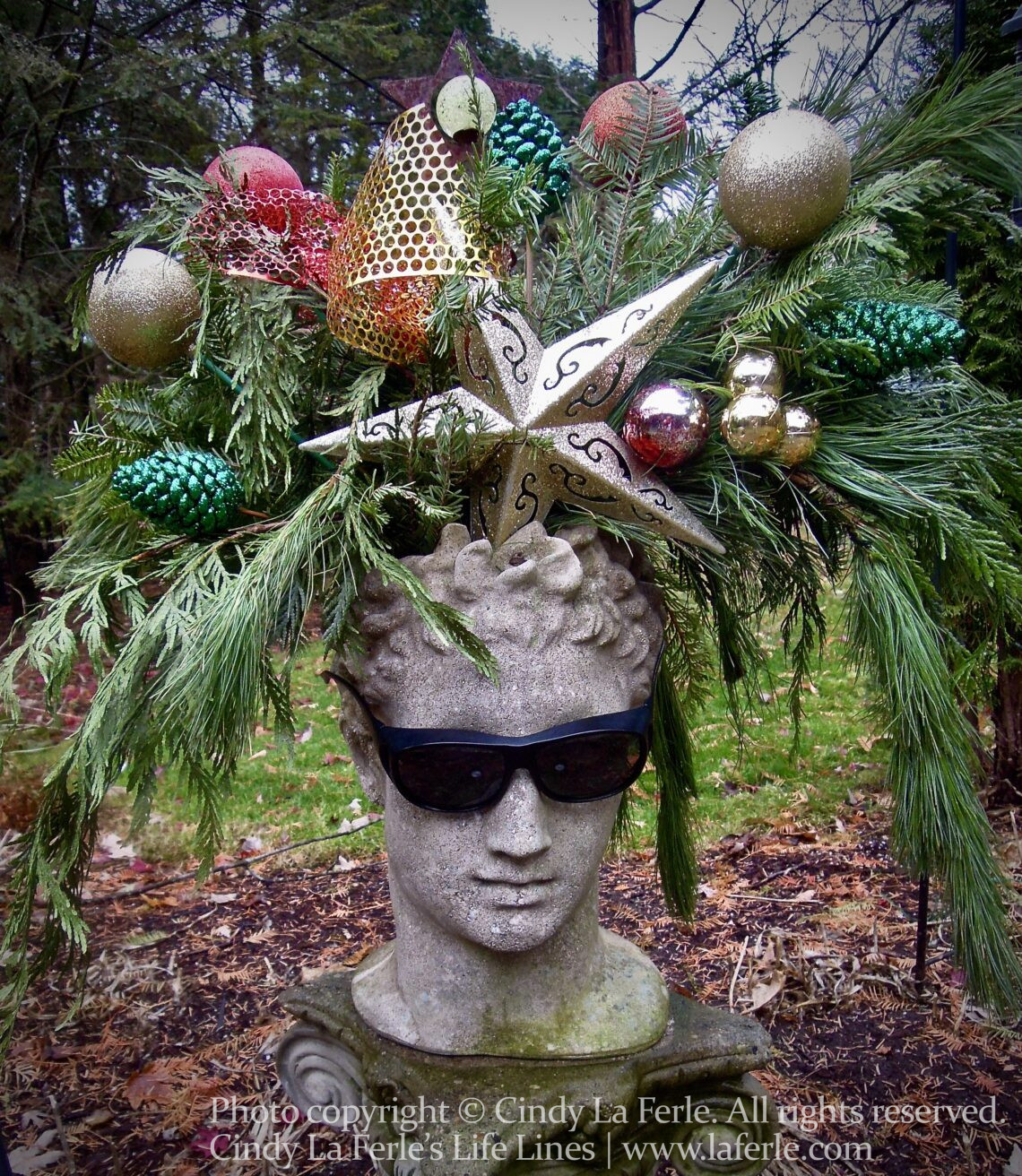 "Humility is not thinking less of yourself, it's thinking of yourself less." ~Rick Warren
Socrates said that "the unexamined life" isn't worth living. But self-absorption isn't such a good thing, either. Self-absorption can be a symptom of living in fear or uncertainty — or spending too much time alone. And there was plenty of that going on during the first year of the pandemic.
Thankfully, we finally started rebooting our social lives this year. We've had to step outside our pandemic comfort zones, reach out to others, and renew our sense of community. We've had to brush up on our conversation skills again.
When I stop obsessing over my own concerns, I'm a much better listener. When I'm not preoccupied with myself, I pay attention to what's going on around me. It's a big world out there, and I've missed it. ~Cindy La Ferle
Today's photo: Apollo is sporting his 2022 holiday attire.