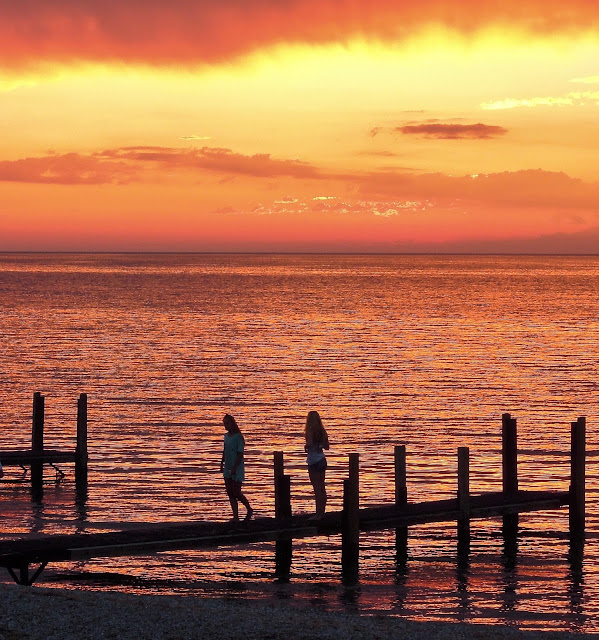 "Sunsets, like childhood, are viewed with wonder not just because they are beautiful, but because they are fleeting." ~Richard Paul Evans
One of my favorite summer rituals is watching the sun set on Lake Michigan. To fully appreciate a sunset, you have to pause on the beach to admire the fiery color show — and stay long enough to see the sun disappear below the horizon. As other beachcombers gather to watch, and sometimes applaud, there's a brief but lovely sense of community.
Sometimes I'm moved to tears watching the spectacle. As today's quote suggests, I think of how quickly summertime passes; how every day we have should be savored slowly — and never be taken for granted. ~CL
To read a Michigan BLUE essay inspired by my summer visits to Lake Michigan, please click here.
Photo of Lake Michigan in Glen Arbor by Cindy La Ferle