I believe that sharing our stories can be a tool for healing and self-discovery. My workshops provide a safe space in which students can rediscover their creative passions, record their own life stories, and learn how to get published. My mission is to celebrate the writer in everyone.
 ___________________
At the Royal Oak Public Library
From Memory to Memoir: How to Write and Publish Your Life Stories. 
March 24, 2014 at 7pm 
Learn how to turn your memories into elegant essays and memoirs that editors will want to publish. In this one-night lecture, we'll also discuss how to avoid the common pitfalls of this popular genre. There will be time for your questions at the end of the talk. Free to the public. Advance reservation required. Contact the Royal Oak Public Library for details.
 _____________&________________
 A brief bio on my writing and teaching experience ….
I earned my degree in English (with a minor in Journalism) from Michigan State University in 1977.  In the years following graduation, I worked as a research assistant for a reference book publisher, edited a country inn/travel magazine, reviewed books and plays, and reported on everything from hamburger joints to circus performers for my local newspaper. And did I mention publishing haiku in The Christian Science Monitor?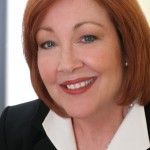 A freelance journalist since 1984, I've published features and columns in more than 70 national and regional publications, from The Detroit Free Press to Reader's Digest. My long-running Sunday "Life Lines" column in The Daily Tribune won a Best Column award from the Michigan Press Association in 1998.
My essay collection, Writing Home, also won several awards for creative nonfiction. It includes 93 personal essays, many of which were previously published in national magazines, newspapers, and popular anthologies.

I've coached writing workshops nearly as long as I've been a working writer. I'm often invited to speak about the importance of writing our life experiences and sharing family stories. These talks can be tailored to a group of any size, and typically include readings from my book as well as "mini workshops" on writing memoirs and personal essays.
I'm also available to coach private writing workshops for small groups. (I do not list private events or appearances on this site.)
My teaching and speaking experience includes a variety of programs and lectures for William Beaumont Hospital, Meininger Senior Community Center (Royal Oak), the Birmingham Bloomfield Art Center, Wayne State University, Detroit Working Writers, Royal Oak Continuing Education, and the Oakland University and Rochester Writers' Conferences. As the first Writer-in-Residence for the Royal Oak Public Library, I've developed many creative writing programs and events for Oakland County writers and journalists.
I am a member of the Society of Professional Journalists,  Detroit Working Writers, and the American Society of Journalists and Authors.
_________________
For more articles and blogs on writing-related topics, please visit the Just for Writers section of this Website. (Look under "Categories" on the main page.)