"To live in the hearts we leave behind is not to die." — Thomas Campbell, Hallowed Ground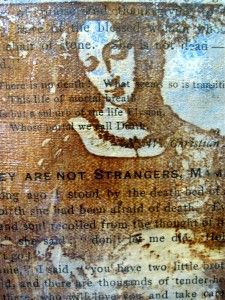 Last week I attended a standing-room-only funeral service for a young man in his early twenties. I've never been to a memorial service where so many people wanted to stand up and declare their love and caring for the deceased.
Though his mother and I have been friends for several years, I didn't know the young man very well. But I learned a lot about him through the anecdotes his friends and family shared at his memorial service.
I heard funny stories detailing his favorite foods. I heard stories recalling the sense of playfulness he brought to work every day. I learned about his passion for military history and animals.
Like everyone else at the funeral, I wondered if the young man, who died tragically, had realized how many people he'd touched in his short lifetime; how deeply he was loved.
At the end of the service, the pastor reminded us that every story shared that morning was a prayer as well as a memory. I thought that was true and beautiful.
The words "memorial" and "memoir" share the same Latin root, memoria, which means "belonging to memory." Once we share a story, it also belongs to everyone who hears or reads it. It becomes a prayer for the living, too.
— Top photo is a detail from one of my altered books. —