"Welcome to the Great Plastic Surgery Debate — between women who do and women who don't, and between the pressure to look 25 no matter the cost and our desire to be true to ourselves." — Jane Ganahl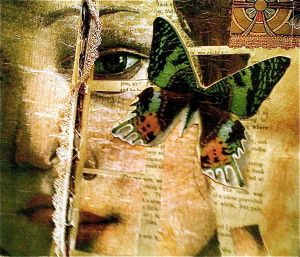 Timing is everything, isn't it?  This week I've reached the two-month anniversary of the Mohs skin cancer surgery on my right cheek. As I mentioned in my essay on this topic for Michigan Prime, the five-hour procedure included plastic surgery reconstruction techniques to repair the three-inch incision.
Calling it an ordeal would be an understatement, but the pain and numbness are improving now, and the scar is healing … slooowly but surely. And there's comfort in knowing the cancer was successfully removed.
Yesterday, the September/October issue of Spirituality & Health arrived in my mail, and the cover story caught my eye immediately. Written by veteran journalist and author Jane Ganahl, "Staring Plastic Surgery in the Face" delves beneath the surface (pardon the pun) of this controversial topic. The excellent piece shines a light on the spiritual and psychological aspects of aging — and why so many women go under the knife in order to meet the beauty standards of our youth-obsessed culture. Ganahl approaches the topic even-handedly, admitting she used to "judge" women who paid surgeons to tighten sagging jawlines and erase wrinkles.
Ganahl's debate got me thinking. After undergoing Mohs surgery to repair a potentially disfiguring skin cancer, I'm not sure, now, if I'd submit myself to a facelift or cosmetic fillers to "fight" aging. For now, I'm grateful to be healing, and hoping to remain skin-cancer free while my new scar slowly blends into the laugh lines on my cheek.
What's your opinion on this topic? Would you consider cosmetic surgery?
— Collage image by Cindy La Ferle —