When summer gathers up her robes of glory,
And, like a dream, glides away."
~ Sarah Helen Whitman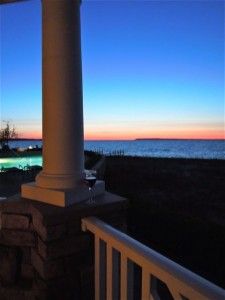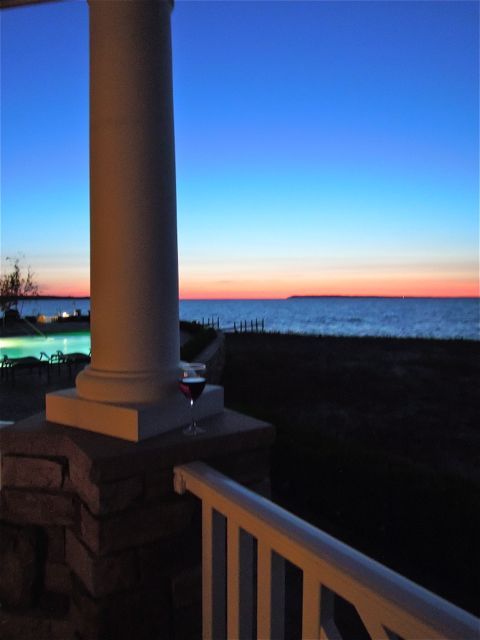 Summer is on its way out, school has started, and you can almost hear the screen doors slamming shut all across town. Still, September is off to a beautiful start this year. I love how the humidity left suddenly this week; how the gold splashes of black-eyed susans in the garden are hinting at the richer autumn hues to come.
While I'm usually sorry to see summer fade, this year I'm almost glad to say good-bye. Since mid-June, I've undergone two painful surgeries in addition to managing my mother's ongoing health crises, which included, among other calamities, two hospital stays to treat an infection on the ankle she broke at the nursing home in April.
But I'm happy to report that things started brightening up in August — better late than never, right?
Once we got my mother settled — and my own surgical wounds semi-healed — Doug and I decided it was time to plan something more exciting than munching the salad bar for dinner at the Beaumont Hospital cafeteria. For starters, I dusted off the patio furniture and invited a few old friends for an outdoor pizza party on the first night of the Woodward Dream Cruise. (Doesn't every gardener like to show off?)
Best of all, Doug and I made a couple of trips north to the little slice of heaven known as LeBear in Glen Arbor. No matter what's going on in my life, I can't help but relax when I lean back in a deck chair and stare at the teal-blue waters of Lake Michigan from our porch at LeBear.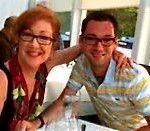 The week before Labor Day, Nate and his wife, Andrea, flew up to LeBear for a long weekend with their friends. Andrea had to fly back to Chicago for work, but Nate was able to stay the rest of the week with Doug and me. Though he spent his afternoons working on his computer, we ate meals together and enjoyed hanging out as a family in the evenings. And while we all missed Andrea, I have to admit it felt nostalgic to be 'just the three of us' on vacation — something we hadn't done since Nate was in high school.
On our last night in Glen Arbor, I was able to snare a family dinner reservation at Blu. Annexed to LeBear — with a gorgeous view of Lake Michigan — Blu consistently earns top culinary reviews and five stars. More than anything, it was a treat to watch our last Lake Michigan sunset of the season with my two favorite guys in the world, a bottle of Conundrum, and, finally, a rich chocolate dessert. It doesn't get any better than that.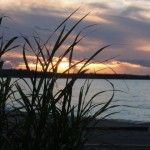 With summer ending on a happier note than it began, I'm ready to rev up for a new season. There are so many things to look forward to, and I've recommitted myself to optimism.
There's so much to be enthused about now. For starters, Michigan Prime went monthly this summer — and I'm totally enjoying the rhythm of writing a regular column again. Cloth, Paper, Scissors magazine purchased one of my essays for their January 2014 issue. This back-page essay will also include a photo of "The Importance of Ancestors," a mixed-media piece I crafted last year. Topping it off, in August I rejoined an inspiring group of professional women writer-friends — a monthly commitment that I'd put aside because I was too busy caring for my mother.
If I've learned anything this summer, it's that life doesn't stand still and wait for you while you sit in the hospital or book doctors' appointments. You have to make time for everything you want to do and for all the people you care about — before the sun sets on your best opportunities.