The great thing about getting older is that you don't lose all the other ages you've been." –Madeleine L'Engle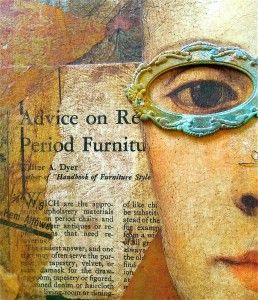 To all of my beautiful friends turning 50 this year:
Rather than send each of you a bunch of black balloons and a silly card with a joke about adult diapers or memory loss, I'm writing you a letter with some advice.
There's no denying that 50 is a landmark birthday. A turning point. The Big One. Over the next few weeks, you'll be paying more attention to the mirror in your bathroom. Reading your face like a road map, you'll scrutinize your eyelids and check the skin around your cheekbones. Maybe you'll notice a couple of age spots that can't quite pass as freckles. Or wonder why your jawline isn't as sharp as it used to be.
Before I turned 50 (eight years ago), I realized that even my hands were starting to look like a topographical survey. The pale blue veins over my knuckles are more prominent now, and the skin on my face is etched with fine lines and small valleys. But I'm really OK with all of this.
After all these years, my body has been a very good friend. It endured years of ballet and Scottish Highland dancing classes. Its knees were skinned and bruised countless times. Its tonsils were removed; it was hit by a car; it gave birth to one spectacular child. It survived a couple of blood transfusions and two complete hip replacements. And despite the injuries, it managed to travel all over the United States and parts of Europe. I marvel at how my body still works, and I'm grateful that it does. (This is why I get so damned mad at the fashion magazine editors and advertisers who keep telling me there's something wrong with my body — just because it isn't 30-something anymore.)
Age spots aside, what you'll notice most after turning 50 is that you become more philosophical, less hurried. You'll care care more about things that matter in the long run, including deep relationships and good health. You'll get wise to the marketing tricksters, and you won't be as influenced by the trendy or the superficial. You might watch a lot less television and read whatever intrigues you, not just the books Oprah endorses or the ones that make the best-seller lists. You'll start wearing clothes that work for you — not necessarily what's promoted in fashion magazines. Best of all, you'll stop seeking approval from others. You'll trust your own opinions.
In years to come, you might start thinking about making a real difference in your community, your world. But awards and accolades won't interest or impress you quite as much anymore. Before taking on any new assignments or volunteer work, you'll find yourself pausing to examine your real motivations. At least that's what happened to me. I wanted to give from the heart, not the ego. To borrow from Thoreau, I wanted to live deliberately.
For me, living deliberately has come to mean spending more time with the people I love most, and more time on the projects I love best. So I have to be careful before I say "yes" to anyone or anything else. One of the gifts of middle age is that we finally realize we cannot be all things to everyone. And what a relief that is!
Once you've crossed the threshold between 49 and 50, you'll notice — more than ever — that American film directors and magazine editors rarely celebrate the strength, power, and beauty of older women. And the few fashion magazines that do cater to our age group still insist on using models that look closer to 35 than 55. Regardless, resist the foolish temptation to dress like your daughter or your son's girlfriends. Show younger women what 50 really looks like — and prove that maturity isn't something to be ashamed of.
It helps to have older friends. Older women friends will help you navigate the thornier parts of middle age, including the empty nest and suspicious mammograms. Like senior discounts and a good eye cream, they are definitely worth seeking out. When you find them, cherish them, and listen to what they have to say.
Another friend who turned 50 a few years before I did has held up a light for me every step of the way, insisting that the fifties can be wild and juicy years if you get your priorities straight. I love her attitude. "I quit being a doormat and I don't try to please everyone," she once told me. "I know who I am now."
Isn't it a shame that we have to travel through five decades to figure this out? I hope you'll celebrate this birthday for all the good things it represents, for being a signpost to the richly textured life ahead of you. You are wise and beautiful, and I'm right there with you on this incredible midlife journey.
Love and Happy Birthday to you,
Cindy
*Part of this essay was excerpted from Writing Home by Cindy La Ferle. The illustration above is a detail from an altered book, Renaissance Woman, by Cindy La Ferle.