"Wishing to be friends is quick work, but real friendship is a slow-ripening fruit that needs our time and attention." — Artistotle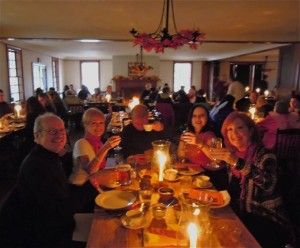 With so much going on in our lives, it's hard to find time to nurture our longterm friendships, let alone start new ones. Yet countless studies show that social relationships are crucial to our well-being — especially as we age.
Furthermore, the benefits of using social media don't rank as high as person-to-person contact. "Face time" isn't a luxury; it's key to our health.
With that in mind, Dr. Irene Levine ("The Friendship Doctor") created The Friendship Blog — a terrific resource for anyone who wants to master the art of friendship or resolve sticky relationship issues.
Featured in national media, Levine is a psychologist and author of Best Friends Forever.  As she notes in the introduction to her blog, friendships are both rewarding and complex: "These unique bonds often run deeper than family ties, and sometimes last longer than our relationships with spouses or lovers. Yet there are few agreed-upon ground rules or roadmaps," she says.
Maybe you need to detoxify your relationship with a difficult coworker, or regain balance in a one-sided friendship? Or maybe you'd like to rebuild your network with new contacts — but worry about appearing too pushy or needy? Does your child need help making friends? Whatever the dilemma, Dr. Levine's Friendship Blog invites community conversation on any friendship topic you can imagine.