A friendship can weather most things and thrive in thin soil; but it needs a little mulch of letters and phone calls and small, silly presents every so often — just to save it from drying out completely." — Pam Brown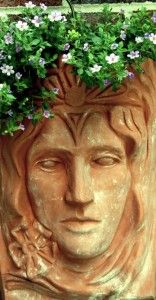 Shopping for sympathy cards recently, I realized I'd fallen away from my old routine of mailing hand-written cards and notes. And I don't mean birthday greetings, which I'm pretty good about remembering.
I'm talking about the "thinking of you" cards we send for no reason other than to cheer, entertain, or surprise the recipients. I'm talking about beautiful, heartfelt snail mail. Signed, sealed, delivered.
Now, like everyone else, I rely mostly on e-mail to keep in touch. It's miraculously fast and convenient, and I use it to full advantage. On the down side, I get overwhelming loads of e-mail every morning — spam filter be damned — and most of it isn't personal. Some of it is good e-mail, but by the time I've sorted through half of it, my eyes have glazed over.
I get pitches from publicists who want me to review new books or products, and newsletters from the various clubs and organizations I belong to. I get the dreaded e-mail chain letters and recycled jokes, too — those "pass this along to 25 of your best friends if you really care about me" messages.
When I was an over-scheduled mom several years ago, writing notes and mailing cards seemed a good way to cultivate the garden of friendship. And I enjoyed the creative act of finding the perfect card for each loved one. A former college room mate, for instance, always appreciated off-beat, off-color humor, and I once spent half a morning laughing aloud at the crazy cards I found for her at the local card shop. Of course, my greeting card ritual included writing a short note with a favorite roller-ball pen, and sometimes adding an article or a column I'd found in the paper.
The beauty of mailing these cards was that nothing was expected in return. The notes I jotted by hand were too short to qualify as letters, and they didn't require an answer.
Like ironing pillowcases, mailing hand-written cards isn't mandatory. Yet it makes life a little more beautiful, and, sometimes, more bearable. As author Phyllis Theroux said, to send a card or a letter is "a good way to go somewhere without moving anything but your heart." I wonder if I'm the only one who misses that sweet, old-fashioned practice. — Cindy La Ferle
— Garden photo (copyright) by Cindy La Ferle —