"Everybody needs his memories. They keep the wolf of insignificance from the door." — Saul Bellow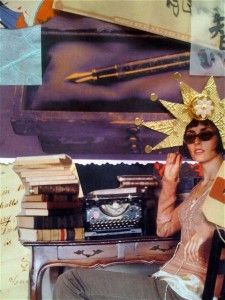 Is it time to stop the flow of memoirs? On Sunday, in "The Problem with Memoirs," New York Times reviewer Neil Genzlinger made what he called "a possibly futile effort to restore some standards to this absurdly bloated genre."
Then he went on to review four new memoirs to illustrate his points. Genzlinger was pretty brutal. Three of the four memoirs, he said, didn't need to be written.
Not only did I cringe for the three authors under attack; I took some of what he said personally. For starters, I've no doubt that Genzlinger would by bored to tears by my own book — a collection of personal essays celebrating ordinary family moments. And I suspect he'd advise me to discourage the students in my memoir classes to stop seeking publication.
Admittedly, some of Genzlinger's observations are fair. Bookstore tables and shelves are stacked and stuffed with countless memoirs written by authors who've survived cancer, endured domestic violence, raised autistic children, lost spouses or pets, built their own houses, or moved to the country to "simplify" their long-suffering suburban lives. Genzlinger doubts that there's anything new to add to the genre of personal experience.
If you're jumping on a bandwagon, make sure you have better credentials than the people already in it. Imitation runs rampant in memoir land." – Neil Genzlinger
Does this really mean that the rest of us leading ordinary lives have no right to write and share our stories?
"If you didn't feel you were discovering something as you wrote your memoir, don't publish it. Instead, hit the delete key, and then go congratulate yourself for having lived a perfectly good, undistinguished life," Genzlinger advised.
This flies in the face of nearly everything I've told my students — and it certainly doesn't do much to dignify blogging, a favorite second cousin of memoir writing.
In my classes, the majority of new students worry about appearing arrogant when they start writing in the first person. More often than not, my biggest challenge is to assure them that we've all learned a thing or two from our experiences; that our stories are worth recording and sharing. So, maybe none of us will make the best-seller list. But I believe we deserve — at the very least — permission to share our history and life lessons with loved ones, if not a wider readership. What do you think? –CL
— "Writer" collage by Cindy La Ferle —