So I'll try to see into your eyes right now, and stay right here, 'cause these are the good old days." — Carly Simon, "Anticipation"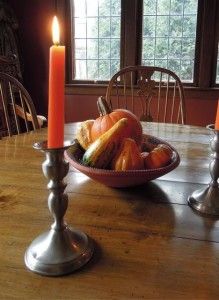 My grown son, who's married and lives in Chicago, is back in town with his wife for a friend's wedding. It's a short weekend visit, but I plan to enjoy every minute of it.
This morning I recalled an earlier autumn homecoming, nine years ago, when Nate first left the state for college. As a brand-new empty nester, Id been anticipating his fall break and return home. I looked forward to being Mom again, if only for a few days.
Two weeks earlier, I channeled my inner June Cleaver and planned a week's worth of family meals and favorite snacks. I reorganized my work deadlines, freeing extra time to take him out for lunch at his former haunts. My husband repaired the plaster damage from a roof leak in Nates bedroom, and then repainted it.
As soon as our son walked in the side door, the truth hit home: What the kid really needed was a low-key week. Stressed-out from exams, Nate wasnt expecting a fanfare or fancy dinners. Hed been looking forward to sleeping in and simply hanging out with family and friends. In my efforts to turn his visit into a special event, Id forgotten that my son didnt want to feel like a guest in his own home.
Realizing my error, I released my grip and let the week unfurl without a plan.
In retrospect, the high points of that first break were the times we ran a few mundane errands together. Driving around town, between trips to the dry cleaner and the drugstore, we chatted about Nates classes, his new friends in the dorm, and the music he was listening to then. College was turning my snarky adolescent boy into a thoughtful young man — and I found myself enjoying his company.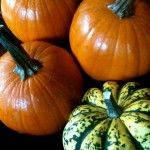 More than wrinkles and gray hair, our kids never fail to remind us of our own aging.  Overnight, they morph from preschoolers in OshKosh overalls to college students in size 12 running shoes. Letting go also requires that we accept the fact that time isnt standing still for any of us.
Its a sobering thought — and ever more poignant when autumn leaves start to scatter across our doorstep.
Earlier this fall, for instance, I watched from a distance while the neighborhood teens posed for homecoming photographs in their formalwear. Giddy with anticipation, the girls could barely stand still while a group of proud parents focused their cameras. The boys struggled to look comfortable in freshly pressed suits and ties. Their youthful beauty took my breath away, and my heart ached a little.
It occurred to me then that my days of snapping photos of prom gowns and homecoming suits were over. And I wondered: Had I fully experienced those moments, or simply captured them on film to savor later? How often had I dashed mindlessly from one "special" event to the next?
Recalling the lyrics to Carly Simon's "Anticipation," I'm struck by the fact that our "good old days" are unfolding right here and right now. But we have to slow down long enough to appreciate them.
Its a worthy thought to ponder before the onset of the winter holidays – before all of us get tangled up in holiday lights and lists, decorating marathons, and long lines at the malls.
In anticipation of Thanksgiving, Im adding all things beautifully mundane and uneventful to my gratitude list.  Im counting my commonplace blessings — the bowl of red apples on the kitchen counter; the mischievous cat chasing the pens on my desk; a pot of vegetable soup simmering in my slow cooker; a weekend visit with my son and his wife.
This season Ill practice coming home to the present moment, to the grace of ordinary days on my calendar.